Boonen celebrates, Cavendish ousted
In cycling, Tom Boonen has claimed his second classic victory in 3 days, winning Gent-Wevelgem. Boonen beat Peter Sagan, Matti Breschel and Oscar Freire in a bunch sprint. It was his third win in Gent-Wevelgem. World Champion Mark Cavendish started with ambitions, but could not follow the pace.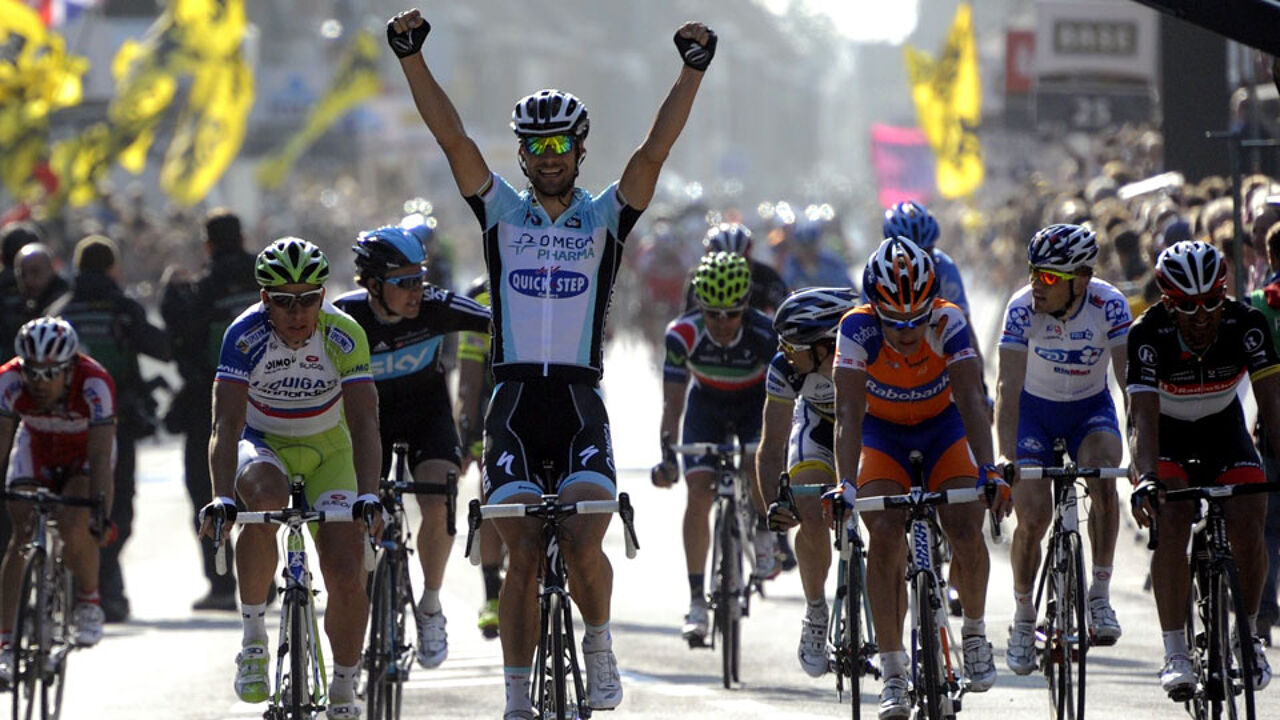 On Friday, Tom Boonen claimed a record 5th victory in the E3 Harelbeke, also dubbed "the little Tour of Flanders." With his 5th triumph in Harelbeke (West Flanders) he broke the record of the Belgian cycling legend Rik Van Looy.
Those who thought that Boonen would still feel the effects of the heavy Friday race in Gent-Wevelgem, were wrong. Boonen kept the momentum and beat Peter Sagan (Slovakia), Matti Breschel (Denmark), Oscar Freire (Spain) and Edvald Boasson Hagen (Norway) in the sprint of the first group.
The 74th edition of Gent-Wevelgem took the riders from Deinze (East Flanders) to Wevelgem (West Flanders) over 235 kilometres. The race included two climbs of the gruelling Kemmelberg, a very steep cobble stone hill. However, the final ascent of the Kemmelberg was still some 35 km from the finish.
Fabian Cancellara tried to set up a breakaway with some other riders to get rid of the good sprinters, but did not receive any freedom. Meanwhile, Mark Cavendish was left behind in a second group. Despite having voiced his ambitions to win the race, the World Champion would not sprint for the victory. "This race is not too heavy for me. I can win here one day. However, I was too far at the back when the peloton split after the Kemmelberg."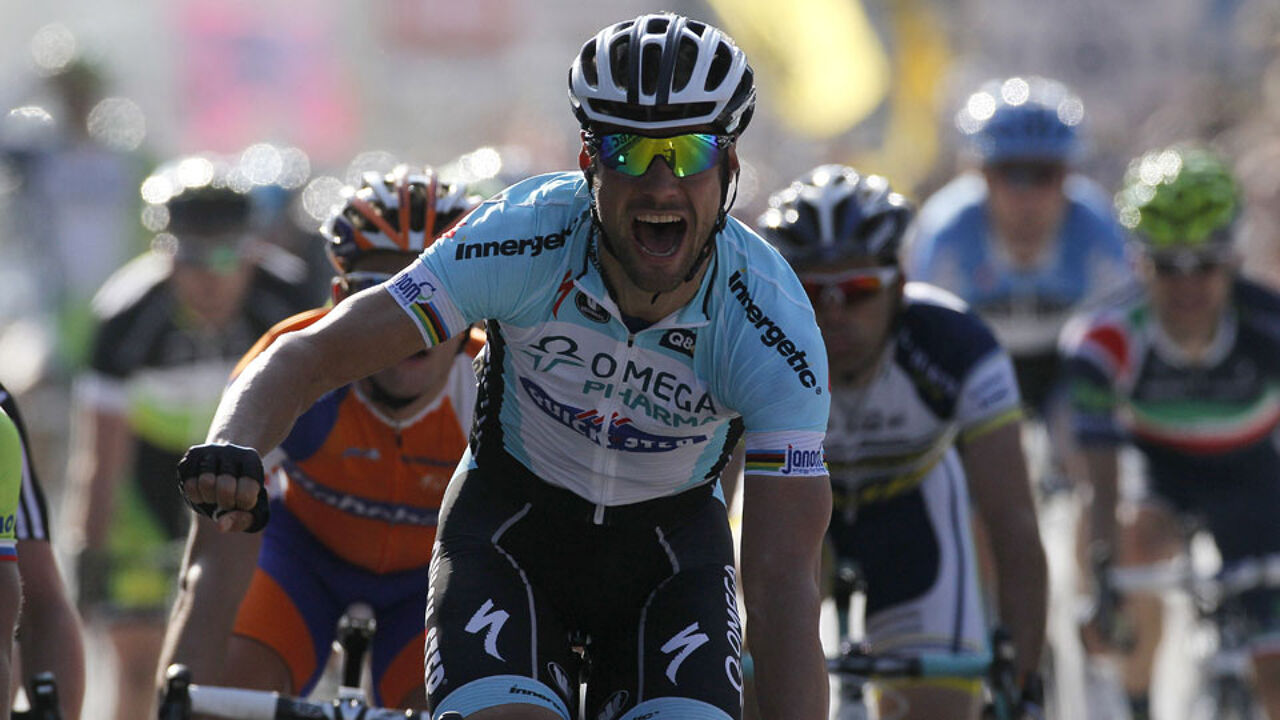 Tom Boonen: "Keep my feet on the ground"
A relaxed Tom Boonen is back at his best after a couple of years marred by injuries, bad luck and a poor form. Just like in 2004, he took the double E3 Harelbeke/Gent-Wevelgem. "We can celebrate this, but I will not get carried away", Tom Boonen explained.
"There was head wind at the final sprint. I decided to wait before starting the sprint, because starting early would be like suicide. I was not as fit as on Friday, but my timing was excellent. When I am in top form, I don't have to fear anyone."
"My two favourite races still have to come: the Tour of Flanders and Paris-Roubaix. Having won a couple already, I can prepare these races without pressure. I will be at my best."