Brussels sees "March for life"
After the demonstration for the right to abortion on Saturday, another protest event was held today, this time against abortion. Protesters say that too many abortions are carried out in Belgium and showed slogans like "the right to be born" and "for life". The march saw some 2,000 people taking part.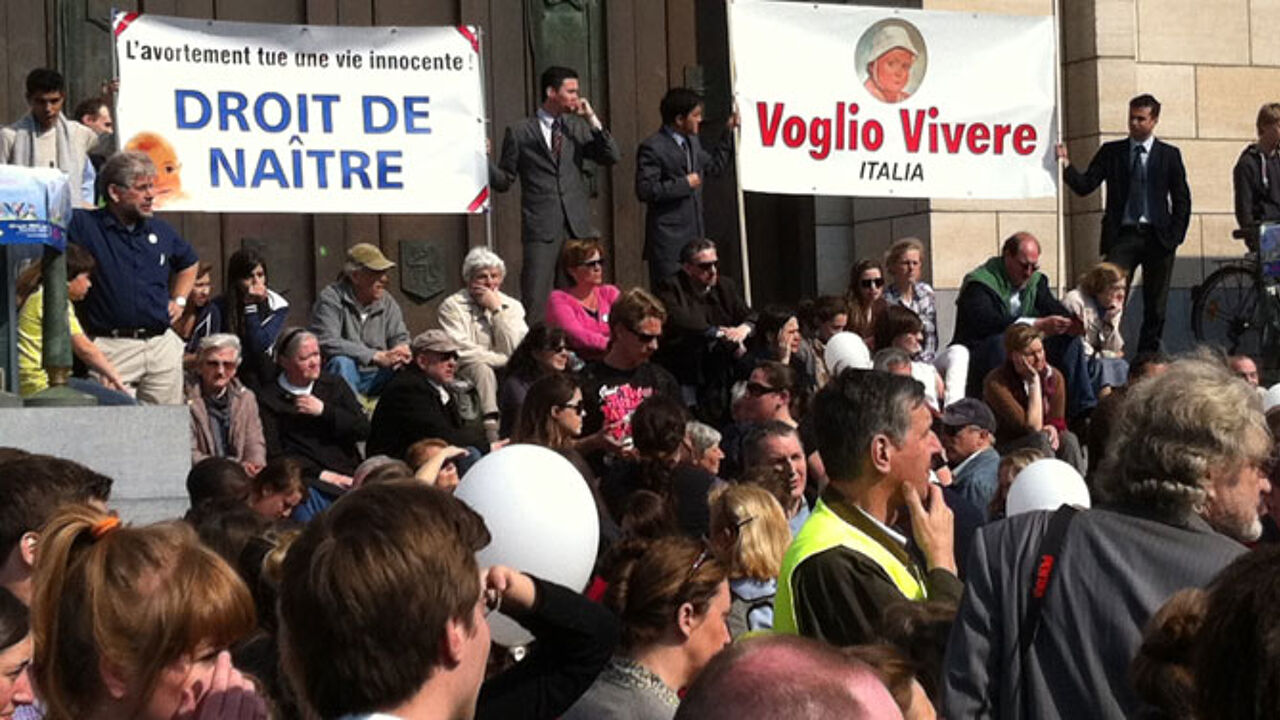 It was the third edition of the "March for life", an initiative taken by students. There were no political parties taking part, but the march had the support of the Flemish far-right Vlaams Belang.
Campaigners claim that too many women decide to terminate their pregnancy because they are forced to do so by their friends or family. This is despite there being alternatives.
"We see a climb in the number of abortions year after year in Belgium, despite abundant options of contraception", says co-organiser Liesbeth Ronsmans. "We find it important that everyone can get correct and objective information about abortion, that they are offered alternatives and also information about these alternatives."