Kim Clijsters: "It's getting too much for my body"
Flemish tennis ace Kim Clijsters was ousted in the third round of the prestigious tennis tournament in Miami. The Limburg player was beaten in two sets by compatriot Yanina Wickmayer, who will next meet the former number 1 Caroline Wozniacki. After the match, Clijsters said that top tennis is putting too much strain on her body.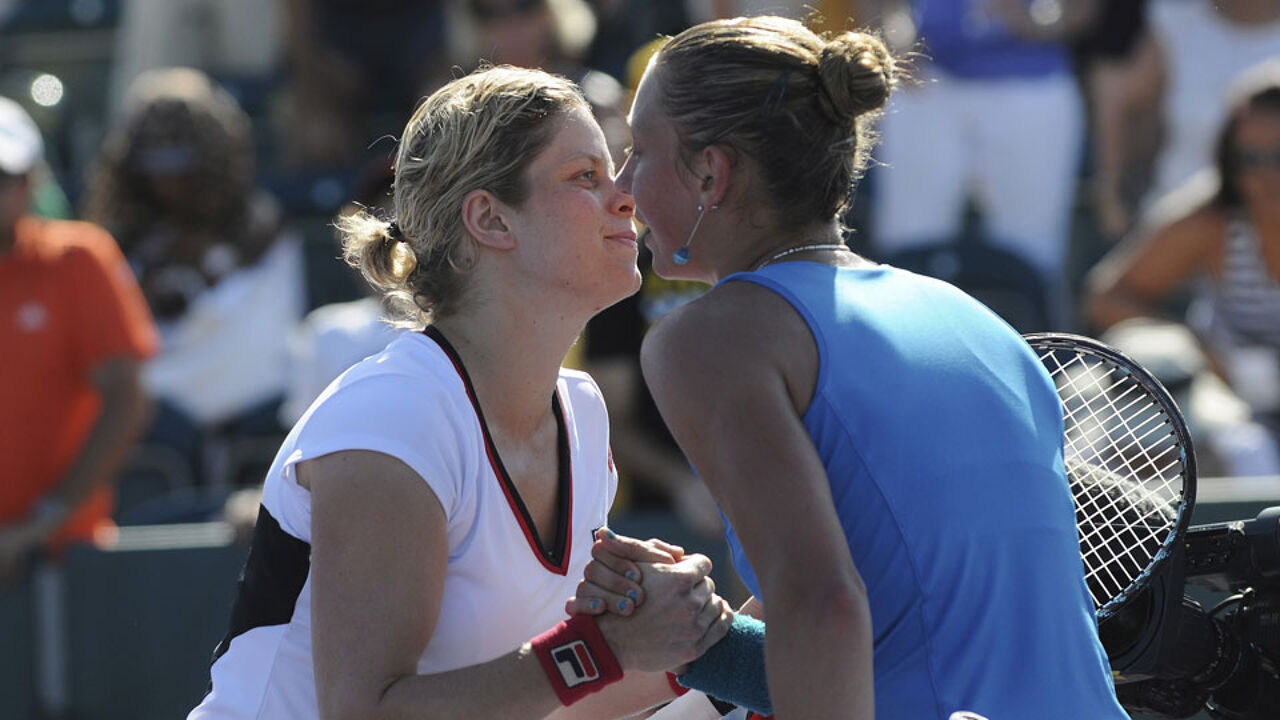 Yanina Wickmayer steamrolled to a 5-1 lead in the opening set and took it 6-4. In the second set, it was down to a tie-break which Wickmayer took 7-5 on her fourth match point: 6-4, 7-6 for Wickmayer and Kim Clijsters ousted at an earlier stage than she had wished.
Speaking after the match, Kim Clijsters admitted that her young opponent was better and deserved the win. "She put me under pressure. I played bad and wasn't agile on the court. Despite this, I almost won, which is the only positive thing to remember from this match."
Kim Clijsters needed help from her physio in the second set and spoke frankly. "My physically demanding type of play is taking its toll after all these years. It's hard for me to accept that. I have to find the right balance between playing sufficient matches to up my level, and avoiding too much strain on my body by playing too much. I have to be able to handle it physically."
"I have to think things through the next couple of days. I have to make an evaluation of the past months together with my coaches. After that, I will focus on the French Open at Roland Garros, playing in Madrid and Rome as a preparation."
Kim Clijsters, who turns 29 in June, is playing her last season in the WTA professional circuit. One of her final objectives is to shine at the Olympic tennis event in London this summer. Miami was Clijsters' first tournament since playing the Australian Open in January.