"No room for nudity in the courthouse"
Ghent public prosecutors have opened an investigation into the photographer who took photographs of nudes in the Ghent Courthouse. The photographer works for the Ghent public prosecutors' office.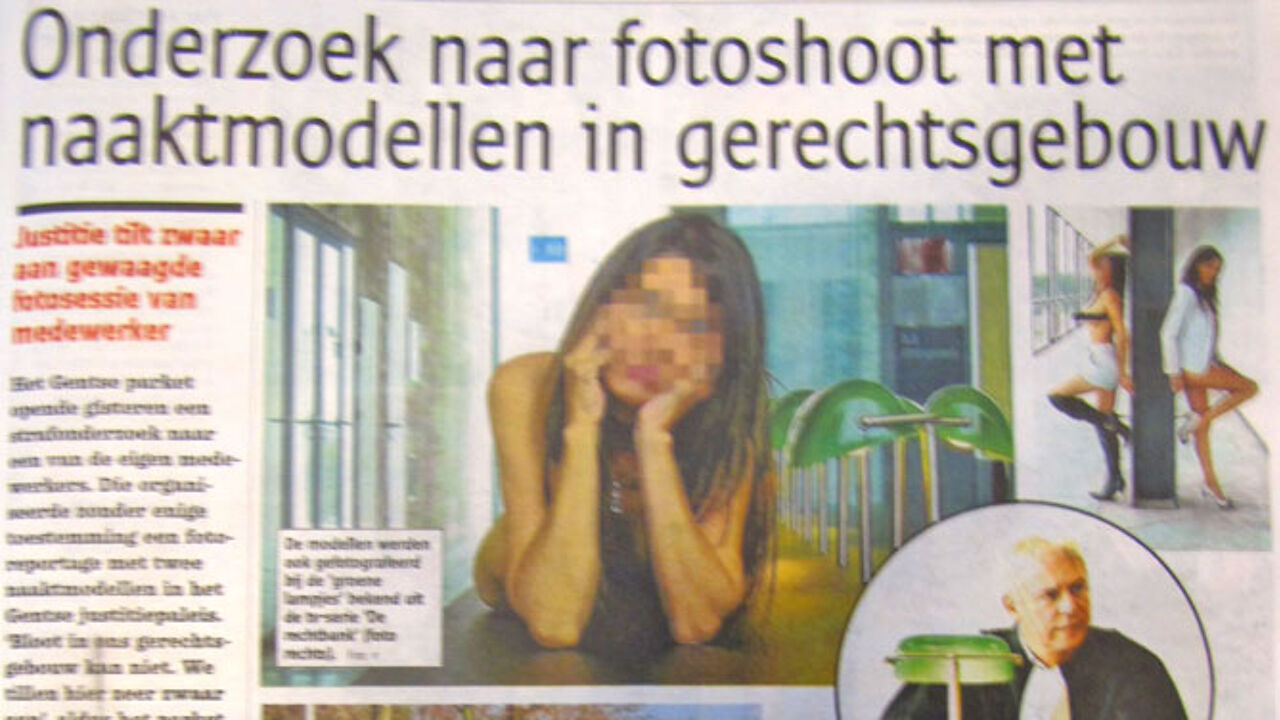 The snapshots were taken a year ago, but it's only now that the Ghent public prosecutors' office has become aware of them. The prosecutors are livid. A spokeswoman for the public prosecutors' office, Annemie Serlippens, says that it's unacceptable that an amateur photographer who works for the office used the courthouse as the backdrop for photographs using nude models: "Nudity does not belong in a courthouse."
One photograph shows a model wearing lingerie seated in a judge's chair. The two models also posed absolutely naked on the steps of the courthouse.
The judicial authorities grilled the photographer for five hours on Sunday.
Annemie Serlippens: "We're investigating whether there is any question of distributing pornographic material. The staff member's photographic equipment and his computer have been seized and we are examining whether anything illegal has taken place."
The two models may also be interviewed. They posted the photos taken in the courthouse on the internet. One of the women told the daily Het Nieuwsblad that he had said to them that he had permission to take photos in the courthouse."