Belgium's first Walloon Prime Minister in 28 years made his first fact-finding visit to a Flemish town or city on Friday. The Francophone socialist Elio Di Rupo started to make good a promise he made to better get to know Flanders and the Flemish when he took office as Belgian Prime Minister at the end of last year. First on Mr Di Rupo's list of places to visit was the East Flemish capital Ghent.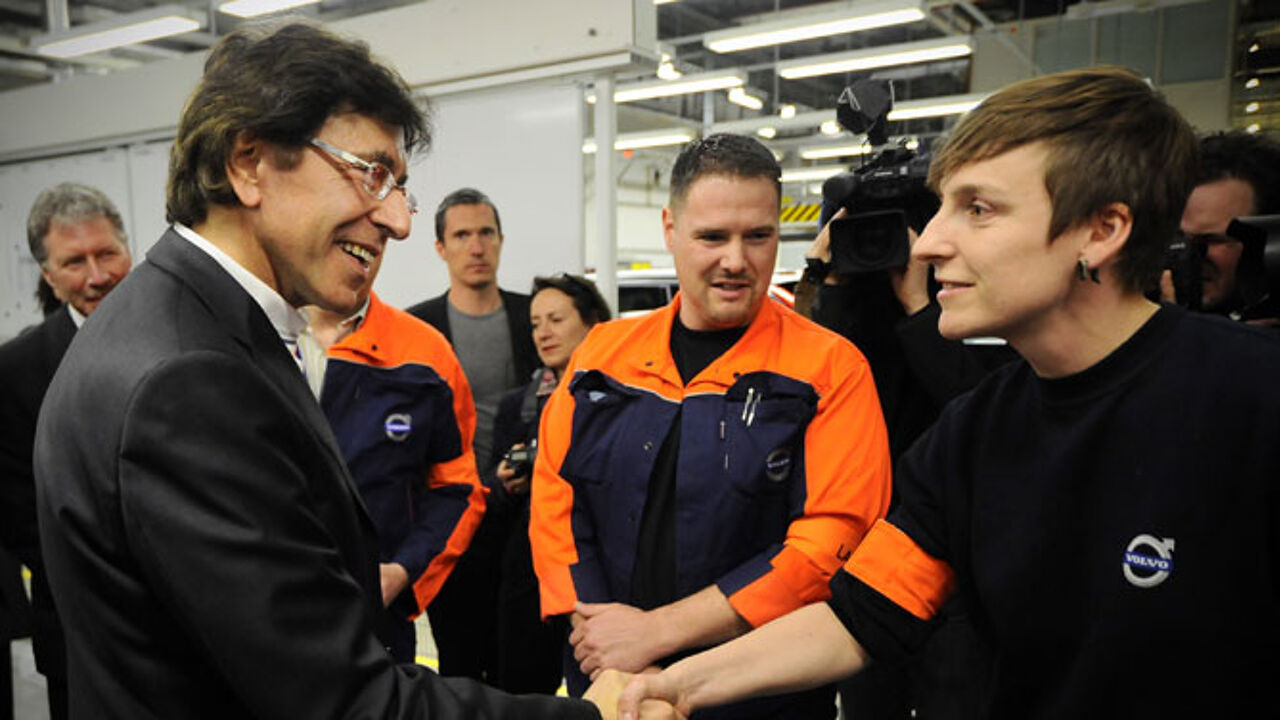 His guide was to have been Ghent's Mayor and fellow socialist Daniël Termont. However, Mr Termont was laid up in bed with a lung infection so it was left to Alderman Matthias De Clercq (liberal) to escort Mr Di Rupo during his visit.
During his visit, Mr Di Rupo told journalists that he feels that it is important to maintain good contacts with people working at a local level.
"It is very important for a Minister and certainly for a Prime Minister to go out and take a look at how things are in the field. Of course we read a lot about things in our files, but it's not the same."
The Prime Minister visited the Ghent City Archive and the archaeological storage facility "De Zwarte Doos", before visiting the "De Punt" business centre. Mr Di Rupo also paid a visit to the Volvo car plant.
Although he was generally given a warm welcome in Ghent, around 50 members of the far-right Vlaams Belang, the Nationalist Students' Association (NSV), the Catholic Association of Students in Higher Education (KVHV) and the action group Voorpost staged a demonstration against the Prime Minister's visit outside the Bijloke Museum.
However, Mr Di Rupo saw and heard nothing of the protest as he entered the museum through an entrance on the other side of the building.