Tour of Flanders breaks new ground
It's a red calendar day for cycling enthusiasts at home and abroad as the 96th edition of the Tour of Flanders started in Bruges at 10 AM. Some 600,000 cycling fans were expected to line the route that passed through the hills of the Flemish Ardennes.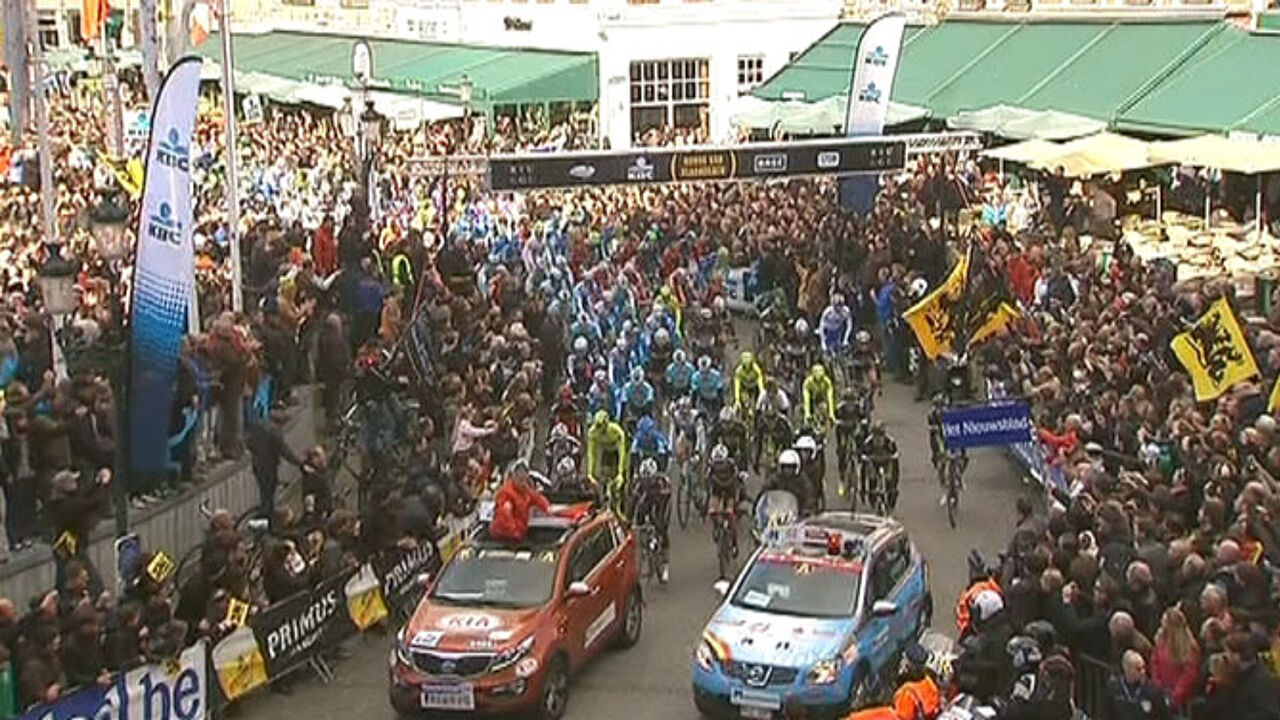 The event staged by Wouter Vandenhaute's Flanders Classics attracted more than usual interest as the route has been changed and to the dismay of many cycling traditionalists the legendary Wall of Geraardsbergen has been dropped.
The route has undergone root-and-branch change. In the final stages it covers the elevations the Oude Kwaremont and the Paterberg no fewer than three times. The finishing line is located in Oudenaarde and no longer in Meerbeke near Ninove.
The changes have been the subject of endless debate and criticism in recent months with detractors pointing to financial considerations that have gained the upper hand. A marquis that can accommodate 6,000 was erected on the Oude Kwaremont. Tickets costing several hundred euros sold like hotcakes.
The organisers counter criticism by saying that the Wall of Geraardsbergen is located far away from the route itself. Wouter Vandenhaute: "The Tour is an intense experience in the hills of the Flemish Ardennes and this is lost on the long straight stretches of road on the way to Geraardsbergen"
Experts are convinced that the final stages of the race now require greater exertion. The presence of Tom Boonen meant that chances were the win would go to a Flemish rider.  In the event Boonen's third victory allowed him to underline his legendary status in the world of cycling.