Warmest month of March since 1938
Statistics supplied by the Met Office show that the past month of March was particularly dry and warm. Weather forecasters fear that the Easter holidays will be very chilly and possibly also wet, especially in the second week.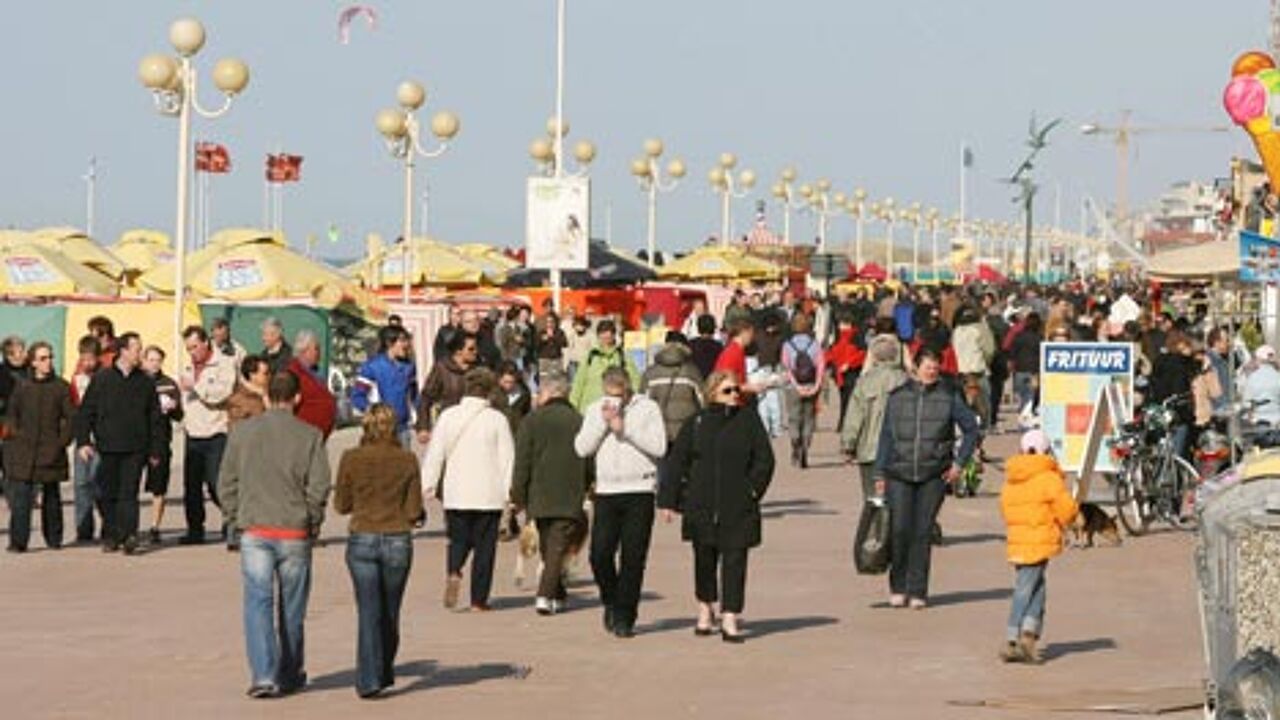 Holiday makers at the Belgian coast: March was also a good month for the hospitality industry.
Average maximum temperatures in March climbed to 13.3 degrees Celsius (56 Fahrenheit). This is almost 3 degrees above the long-time average of 10.4 degrees. Despite the cold nights, the average temperature during the night was still above the long-time average (4.6 degrees instead of 3.1 degrees Celsius).
March was a very sunny month, with a total of 166 hours of sunshine. This is also well above the average of some 114 hours. Only 8 days had rain (or snow), compared to 18 days normally.
March was followed by a very cold start in April. This cold snap is due to continue, weather forecasters announced. They fear that it could even continue for 10 more days, with chilly temperatures during the rest of the Easter holidays. The fresh temperatures are caused by the northerly wind. In the second week, chances of any form of precipitation (rain or snow) would rise.