Belgian children break Easter egg record
Belgian children have broken the world record for collecting Easter eggs. In ten different Brussels parks children collected no fewer than 505,000 Easter eggs.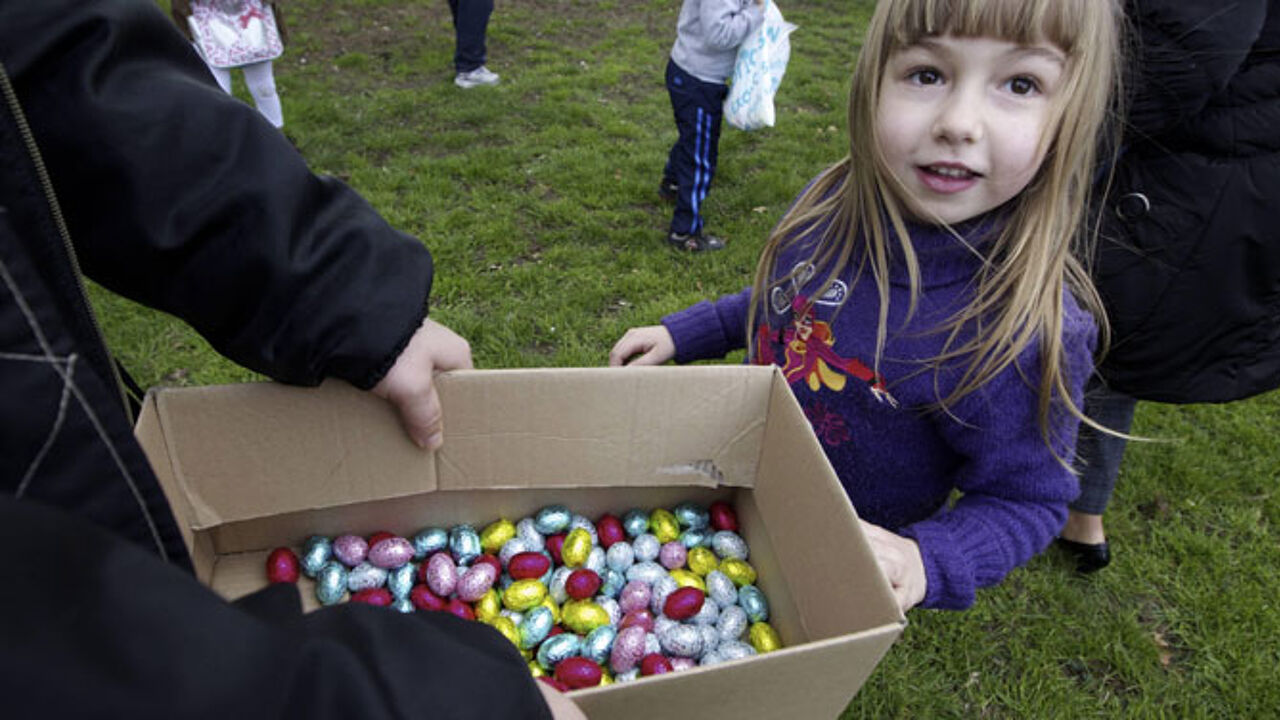 The Easter egg collection started at 3 o'clock on Easter Day. Hundreds of children in ten different parks in the Belgian capital took part.
Many of the children were so enthusiastic that they wanted to get started even before the starting signal had been given. VRT News's Mieke Strynckx had a hard time getting any of the children to waste precious egg collecting time and speak to her during the record-breaking attempt. Afterwards they had all the time in the world. Some children complained that many of the eggs had been crushed underfoot.
The children didn't exactly face a difficult challenge as the Easter eggs had merely been scattered in the parks. Chocolate bunnies proved the most popular find.
Until now the children of the United States held the record. Belgium will now apply to the Guinness Book of Records to get that changed!