Bus company attack: who is the presumed killer?
More details have emerged about the man who attacked and killed a member of staff of the Brussels local transport company MIVB on Saturday. The suspect arrived on the scene after one of his friends was involved in an accident with an MIVB bus.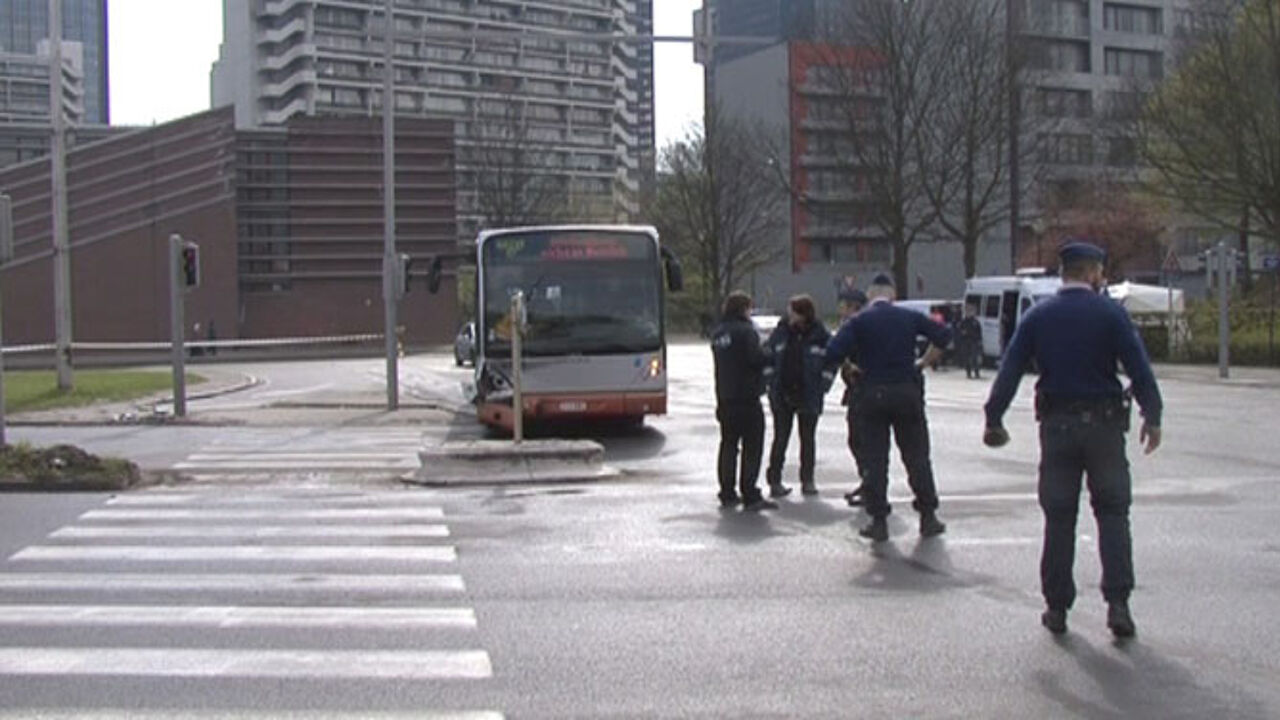 On Sunday Brussels public prosecutors confirmed that the suspect had been arrested and that he would face charges of intentional grievous bodily harm resulting in a death.
On Saturday he underwent lengthy questioning.
The suspect flipped when he saw the bus company official take photgraphs of the crash site. His friend, the driver of the car that crashed into the bus, is known to the authorities in connection with drugs offences. There is speculation that drugs may have been concealed in the car. The accident happened after the two friends had spent a night drinking hard.
The car driver too underwent lengthy questioning on Saturday as did several of the men's aquaintances. Alcohol tests also showed that the driver had consumed alcohol.
Brussels public prosecutors have provided further information about the suspect and the questioning. The 28-year-old says that he did not have an intention to kill and only inflicted one blow on the victim. This has been confirmed by eyewitnesses, but still has to be corroborated by CCTV footage.
In contrast with earlier reports the public prosecutors have denied that the suspect was known to the judicial authorities because of involvement in drugs offences.
The suspect has acknowledged that he drank alcohol the previous evening. This will be one of the elements under investigation and the subject of a toxicological report that should establish whether he was on drugs too.
The 28-year-old gave himself up to the police on Saturday voluntarily.