"A book about the Titanic is never finished"
On 15 April 1912, the Titanic sank off the coast of Labrador and Newfoundland. On board were 27 Belgians, with only 7 surviving the disaster. The Belgian journalist Dirk Musschoot spent years trying to reconstruct their stories, but is happy with the result, a book. "Alhtough I must say that the book is never finished. New things keep emerging from time to time."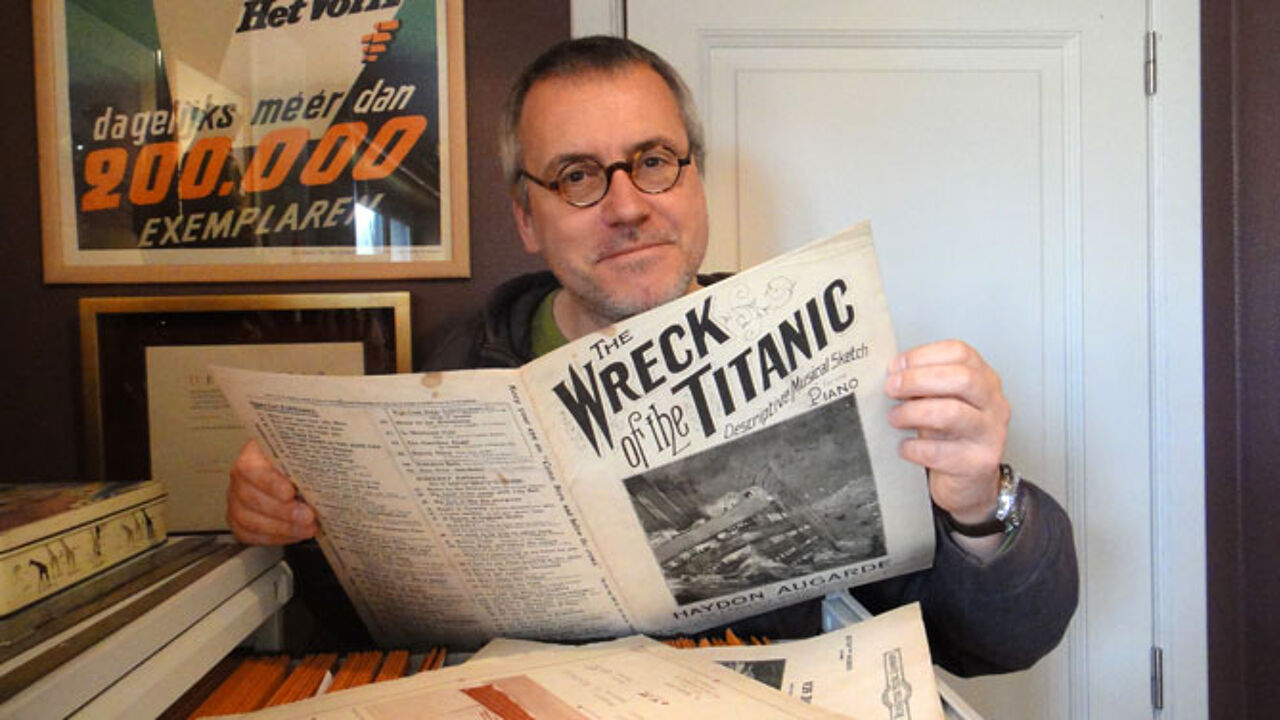 Dirk Musschoot (photo) is a Flemish journalist who wrote a book about the 27 Belgians. He spent over a decade to find out more details about their individual stories: why did they decide to travel to America or Canada, how did they end up on the Titanic, and what happened to them when the ship crashed into the iceberg?
Mr Musschoot worked almost as a detective, going back in time and interviewing descendants of victims and survivors. "It all began in 1987. I started almost from scratch with a newspaper article dating back to April 1912", he explains.
The article contained a number of names, but these were often badly spelled, and the list was far from complete." The article mentioned 22 Belgians, but they turned out to be 27. Reconstructing the stories of the survivors was the easiest, of course. The hard part was to recreate the story of those who perished."
It took Dirk Musschoot a lot of his spare time, but his book grew bigger and bigger. "Sometimes you lose a lot of time by searching, but then you get an enormous boost when you really discover new things."
A new version of his book "100 jaar Titanic" is now available. "I still get tips from people who claim their great grandfather perished in the disaster. I always check every suggestion and try to find proof. In fact, the search never stops. In this way, you could say that the book will never be finished as new things could always emerge."