New pedestrian precinct off Madou in Brussels
Drivers in central Brussels will have noticed that the top end of the Leuvensesteenweg at Madou has been closed to traffic to accommodate a new pedestrian precinct. Traffic leaving central Brussels is now directed along the Scailquinstraat instead.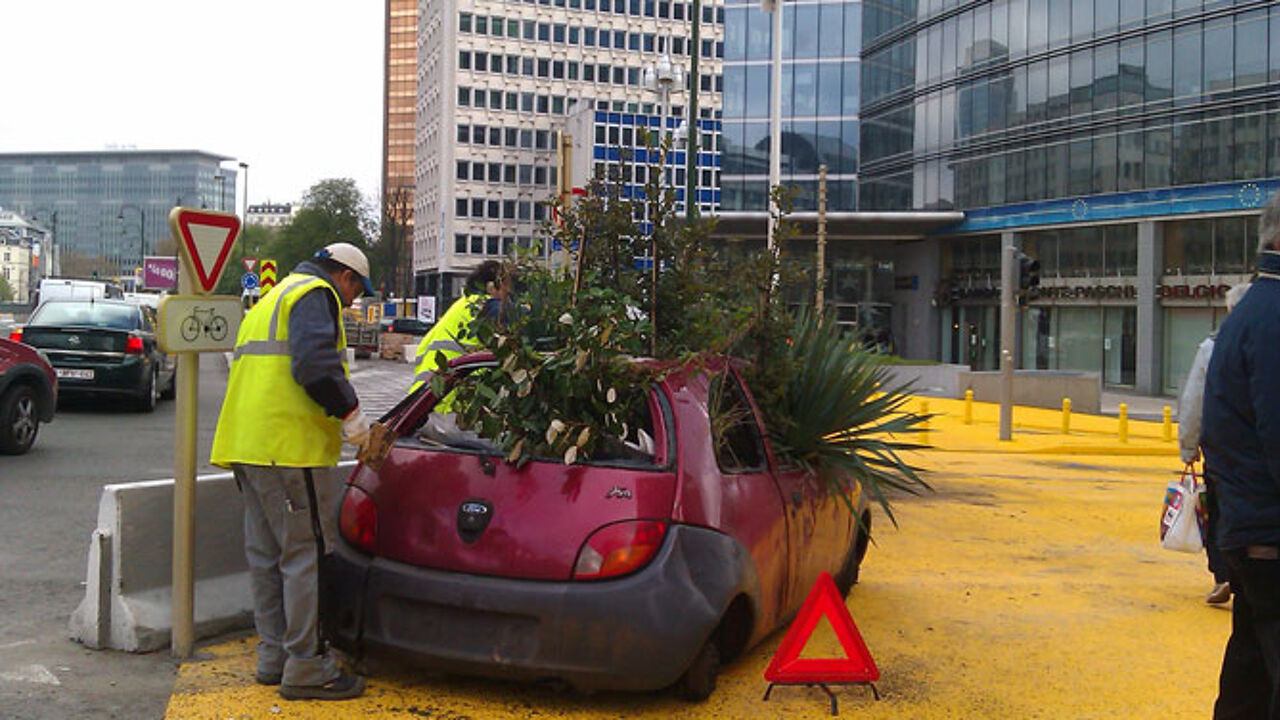 The top end of the Leuvensesteenweg is popular among shoppers thanks to the presence of countless outlets of a cut price clothes store that is the talk of the land.
This section of the road is going to be completely renovated soon and turned into a pedestrian precinct. Until the works start in a couple of months' time this part of the street is being baptised 'Walking Madou' and in order to make it clear that this is a pedestrian precinct the road surface has been painted yellow. Here are there car wrecks have also been dumped and are being used as plant pots to give the whole area a green feel.
Inge Paemen of Mobile Brussels told brusselnieuws.be: "The idea is that the pedestrian will reign supreme. There will be enormously wide pavements. Car traffic will be diverted and buses will be 'guests'. They will get a special bus lane."
In addition pubs will be able to set out pavement terraces. Sports equipment is also being installed that will be available free of charge.
The borough of Sint-Joost is staging a big street party on 14 April to inaugurate the pedestrian precinct.