Funeral of Iliaz Tahiraj stops Brussels in its tracks
The funeral has taken place of the MIVB bus inspector who was killed during his shift last Saturday. Iliaz Tahiraj was killed when a member of the public punched him in the face as he was establishing how an accident involving a bus had occurred.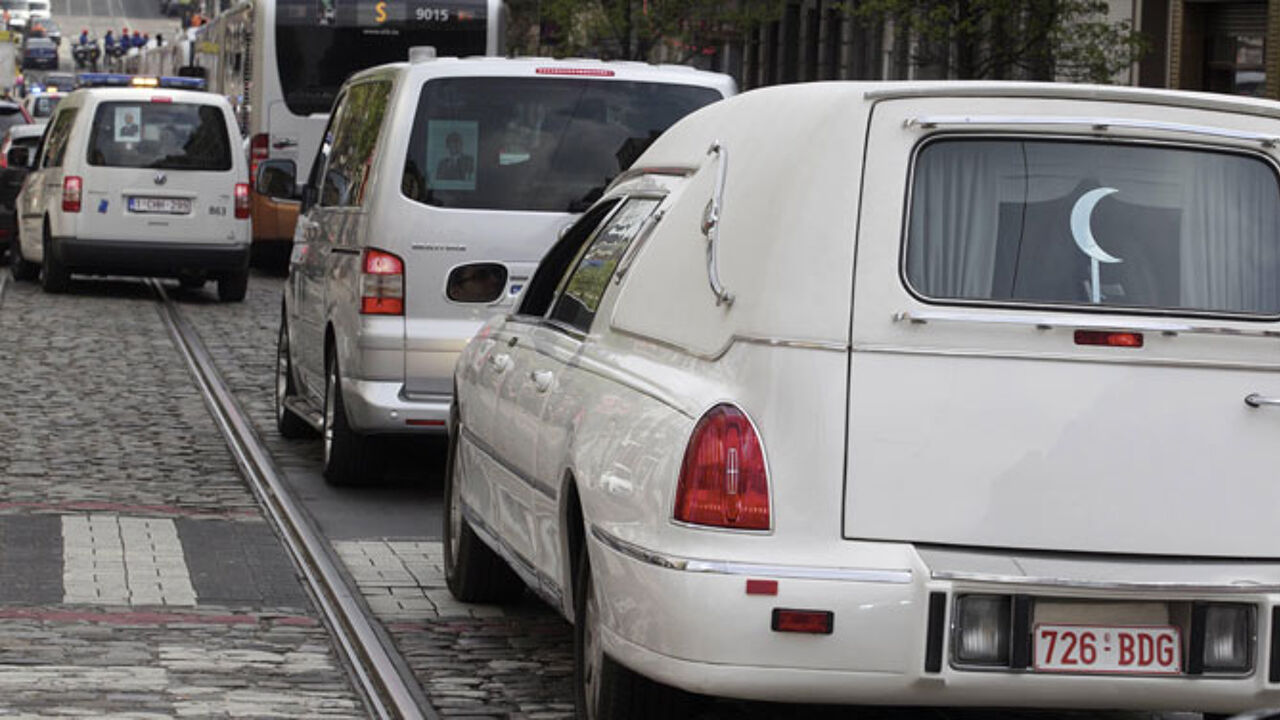 Many employees at the Brussels local transport company attended the funeral. Public transport in the capital was severely disrupted as a result, but metros, trams and buses should be running normally from Friday onwards.
The funeral took place in the Brussels borough of Schaarbeek. In addition to family and friends countless colleagues attended too. Hundreds of people fell silent outside the Schaarbeek Mosque.
MIVB spokesman Guy Sablon explained that staff were given an opportunity to attend: "We have asked our staff to return to work as quickly as possible. It still remains to be seen what will happen during the evening rush hour."
For the latest situation please consult the MIVB website.
The Flemish and Walloon public transport companies too held a two minutes' silence. Around 2:30 buses halted at the next stop. Drivers turned off their engine for two minutes.
Trains in stations at that time waited for two minutes.
Public transport should be back to normal on Friday
Starting on Friday seventy extra police officers will be deployed to guarantee safety on the Brussels public transport network. By the end of next year a further 400 extra police officers will be hired. The MIVB security department is also gaining extra powers to deal with troublemakers among the travelling public.
All public transport services in Brussels should be back to normal on Friday. Unions, MIVB management and the Belgian Interior Minister have agreed that seventy extra police will be deployed from Friday onwards. The Brussels Region will foot the bill.
If MIVB services don't return to normal on Friday TrainTramBus, the organisation that defends the interests of the travelling public, is considering staging a protest of its own. The organisation also wants people who use public transport to make it clear that they support the new security measures announced by the Interior Minister.
"We've shown understanding for the protests, but people who go out to work have rights too. For some people public transport is the only way of getting there" a spokesman told the VRT.