De Lijn bus routes on Google Maps
In future passengers of the Flemish public transport company De Lijn will be able to use Google Maps to plan their journey. All De Lijn's 40,000 bus stops are plotted on the satellite images that are used by Google Maps. If you want to know which bus routes serve which stop, you simply click on the bus icon that appears on the left-hand-side of the screen on the Google Maps site.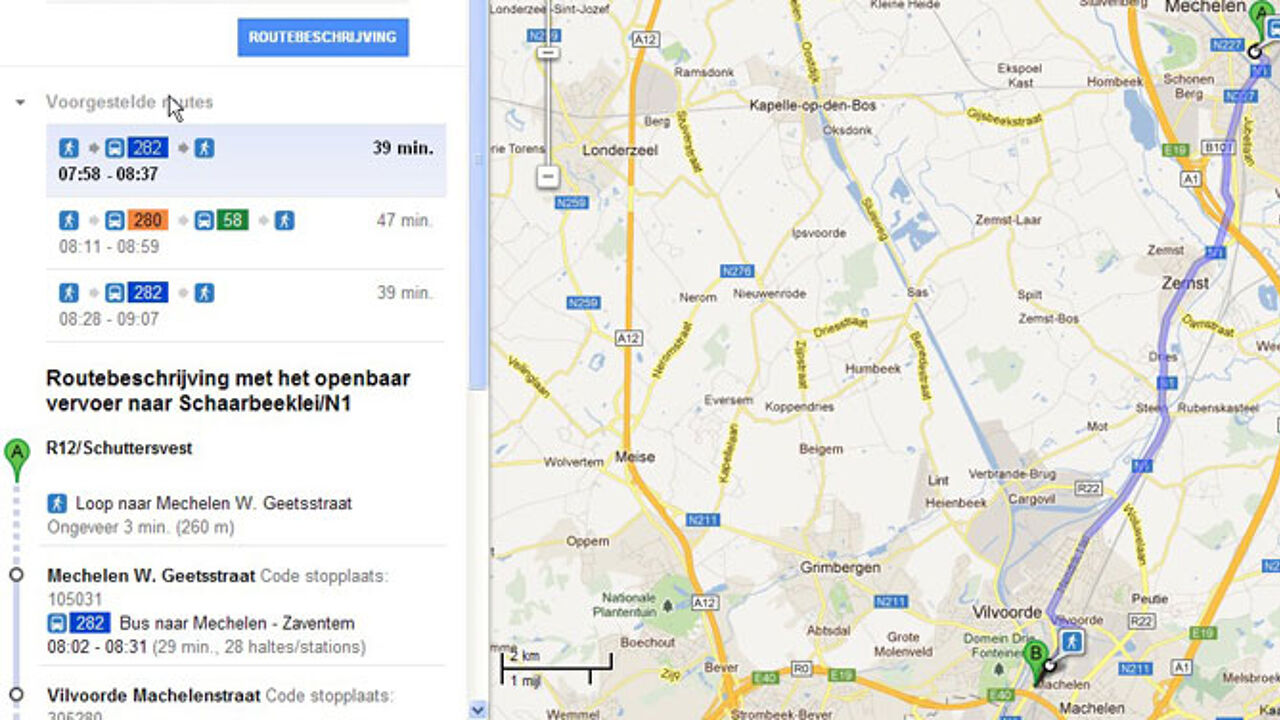 De Lijn's Roger Kesteloot told the VRT that "We want to make it easier for our passengers to plan their journey. Furthermore, we hope to reach people that currently don't or only rarely use public transport."
The system should have been up and running early last year. However, legal and practical problems delayed its launch.
The bus, tram and metro routes operated by the Brussels public transport company MIVB were already integrated into Google Maps. However, this is not the case for the Belgian rail network.
A version of Google Maps with a public transport planner also exists in smartphone app form.