Rail chaos after freight train derailment
Train passengers wanting to travel between Antwerp and Ghent are having to contend with severe disruption to rail services, after a freight train derailed in Melsele (East Flanders) on Thursday evening. There is currently no service between Antwerp and Sint-Niklaas (East Flanders).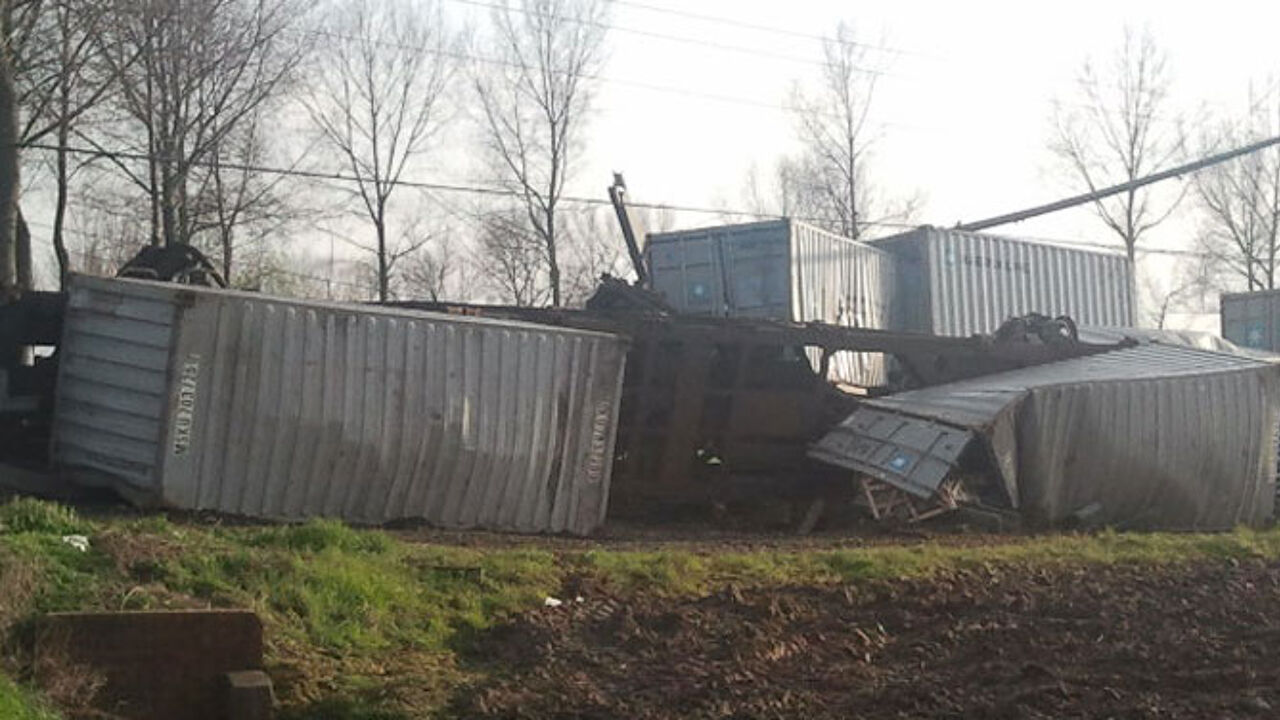 Passengers wishing to travel between Antwerp and Ghent are advised to travel via either Mechelen or Brussels.
The freight train was on its way from Zeebrugge (West Flanders) to the Waasland Harbour in the Port of Antwerp when it derailed at around 6:15pm on Thursday.
What caused the accident is still a mystery. The derailment damaged around 100 metres of track in both directions as well damaging a post that carried overhead cables.
Only when the damage has been repaired and safety checks made will train services be able to resume. It will be next Wednesday at the earliest before before a full service will resume.
Meanwhile, trains from Antwerp will terminate at
Zwijndrecht, where passenger will be bussed to Sint-Niklaas where they can continue their journey to Ghent and beyond.
This adds around an hour to the journey time.