Rail services Ghent-Antwerp disrupted until Wednesday
It is feared that rail services between the cities of Antwerp and Ghent (East Flanders) will be seriously affected by the accident with a freight train until Wednesday. Passengers travelling between both cities, are advised to make a detour via Brussels.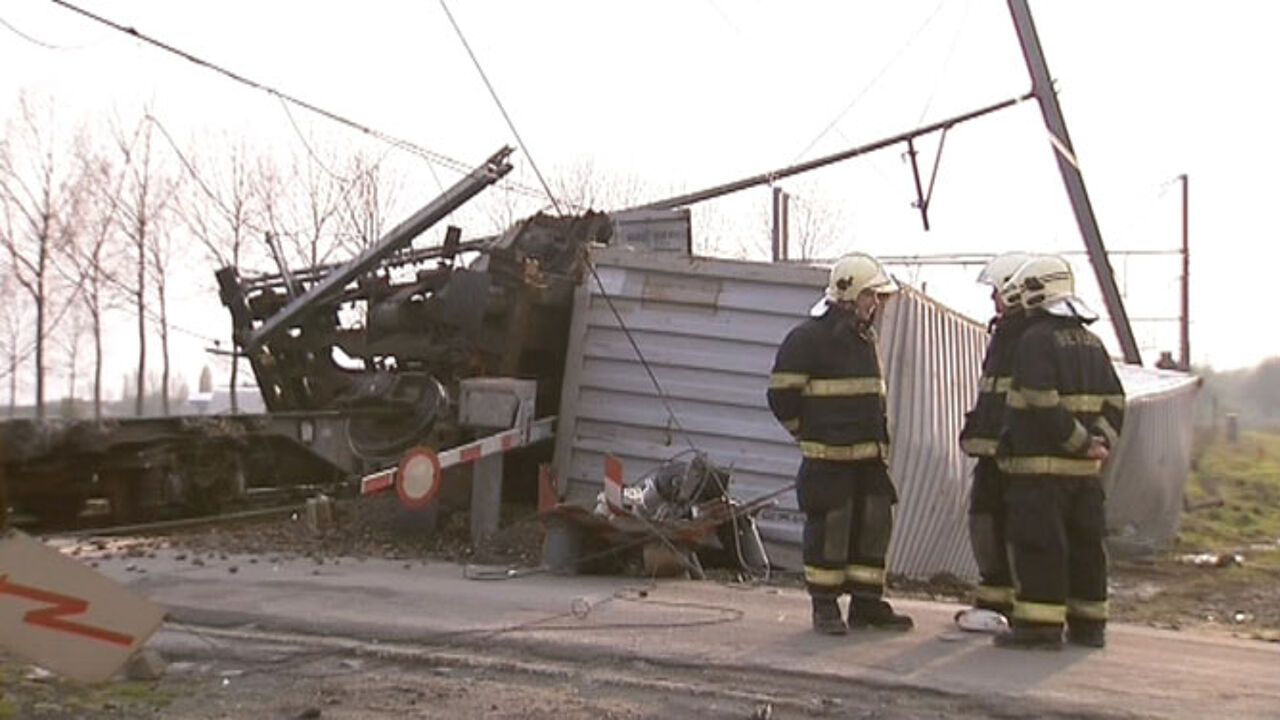 The accident happened late on Thursday, but it is taking longer than expected to remove the wreckage. On top of that, it will take some time to repair the damage which is huge. The two rails have been damaged over a length of 100 metres, while the overhead cables have to be repaired over a distance of 500 metres.
Frédéric Petit of Infrabel, the organisation responsible for rail infrastructure, hopes to have one of the two tracks available by Tuesday. The second track will only be reopened as early as Wednesday.
For the moment, rail passengers travelling between Ghent and Antwerp have to leave the train in Sint-Niklaas or Zwijndrecht where a shuttle bus brings them to the next train. Passengers are advised to make a detour via Brussels, but this can take 40 minutes extra.