Car hits group of cyclists in Zepperen
In Zepperen, near Sint-Truiden in Limburg province, a car has crashed into a group of cyclists. A 17-year-old boy is in a life-threatening condition, four other cyclists sustained minor injuries. The accident is probably due to excessive speed by the car driver.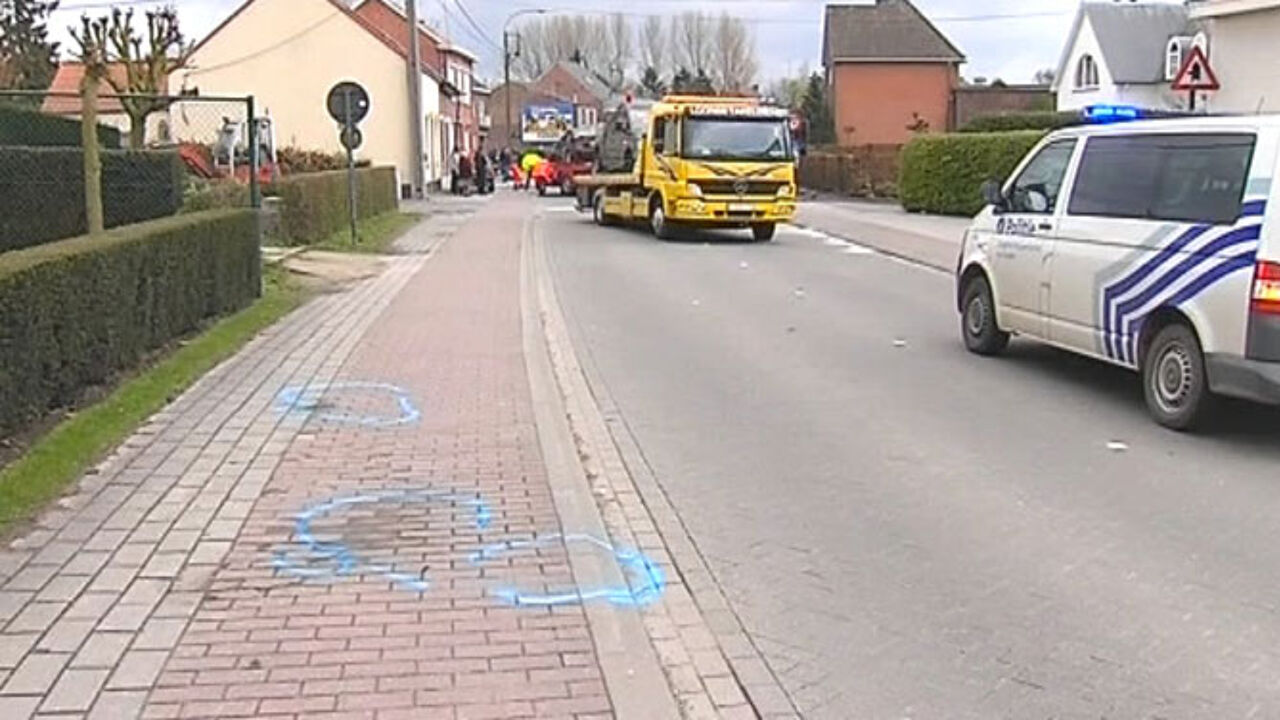 Around 9 a.m. this morning, the driver lost control of his vehicle in the Eynestraat in Zepperen, where the road makes a light curve. The car ended up on the wrong part of the road, in the opposite direction, where it hit a group of cyclists, a following car and a second car before coming to a standstill.
One victim, a 17-year-old boy, was brought to hospital in a life-threatening condition. Four of his colleagues suffered minor injuries. They are all members of the cycling club Saint Laurentius from Brustem, near Sint-Truiden. The group included 30 cyclists and had just started the trip.
It is not clear how the accident could happen. The 25-year-old motorist who caused the accident is being questioned. Witnesses say that he was driving at a high speed. The driver didn't brake abruptly; the vehicle did not leave any skid marks. Tests showed that he didn't have too much to drink and he had not taken any drugs.