Greek tragedy for Anderlecht?
In football, Anderlecht were downed by defending champions KRC Genk before their home crowd in Brussels, 1-3. Genk only just managed to join the top-6 after the normal competition, but are emerging as the best team in the play-off competition that will decide about the league title and European football next season.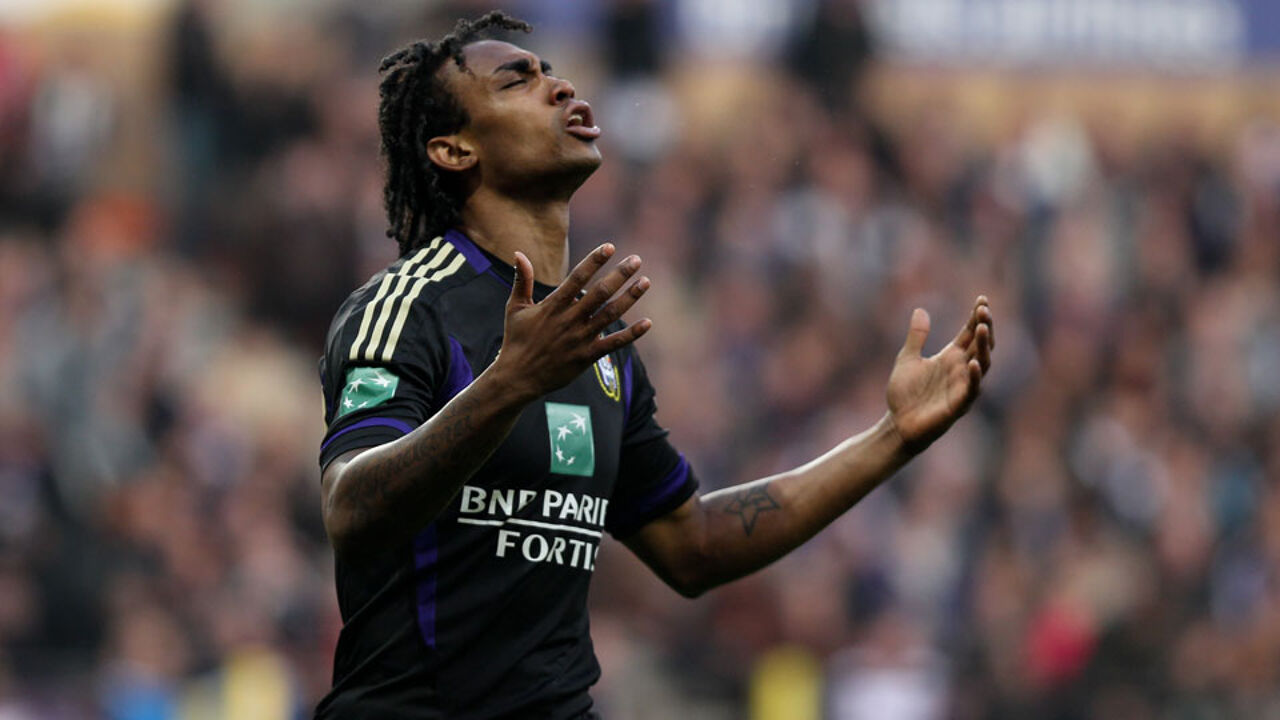 Anderlecht striker Kanu: disappointed, like the rest of his team.
KRC Genk had to wait until the final day of the competition to clinch a ticket for the season-ending play-offs with the best 6 teams of the season. Genk had beat AA Gent and managed to do so (3-1) but not after trailing 0-1 for a big part of the match.
Since then the tables have turned for Genk and Dutch coach Mario Been. He was almost dismissed a month ago, but is now being praised. Genk have been the revelations of the play-offs so far, led by in-form playmaker Kevin De Bruyne who is to join Chelsea after this season. De Bruyne wants to leave Genk with a good feeling and has developed into the best player on Belgian fields in recent weeks.
Anderlecht meanwhile are in a small crisis after suffering an unexpected home defeat. Striker Dieumerci Mbokani only managed to pull one back after the break (1-2), but Genk easily won after goals by Christian Benteke (0-1, photo), Anthony Vanden Borre (0-2) and Jelle Vossen (1-3).
Anderlecht ended the normal competition in pole-position and were poised to become the new champions. However, a poor form in money time could put an end to their dreams. Still, whatever happens, Anderlecht will keep first place in the play-offs after this round of play, but rivals Club Bruges can almost close the gap tonight if they move past AA Gent.
Anderlecht's defeat comes at a moment when they had just turned the tide against AA Gent last Wednesday (1-4), putting a stop to a series of bad results.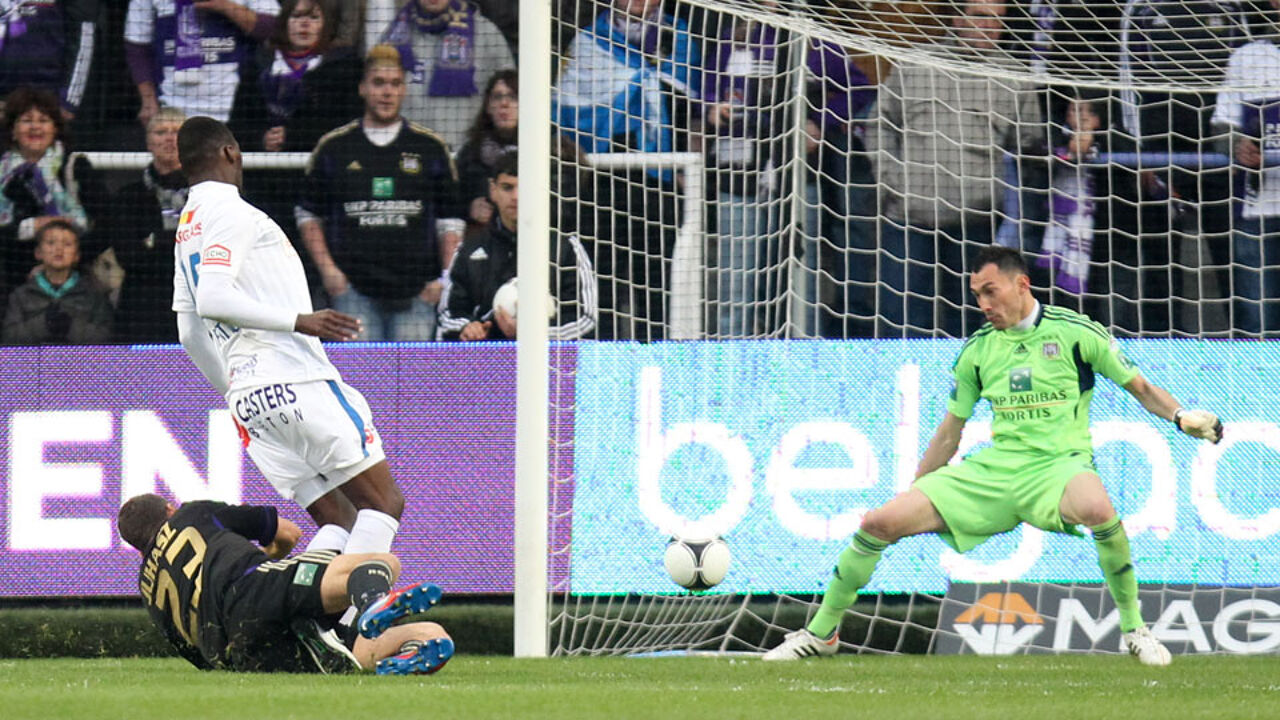 Applause from the opponent
In-form Genk playmaker Kevin De Bruyne even received applause from the Anderlecht fans. "This was very special for me. But the most important thing is that we win here. People ask me why we only reach this level now. This has everything to do with physical condition. In the beginning of the season, we had a very heavy schedule and many injuries." (photo: with Christian Benteke, left).