Will voting remain secret in Flanders?
Belgium's Council of State has said that the new electronic voting procedure is unsafe. The Council believes that the secrecy of the ballot is not guaranteed because voters are expected to fold up the piece of paper that shows who they are voting for themselves.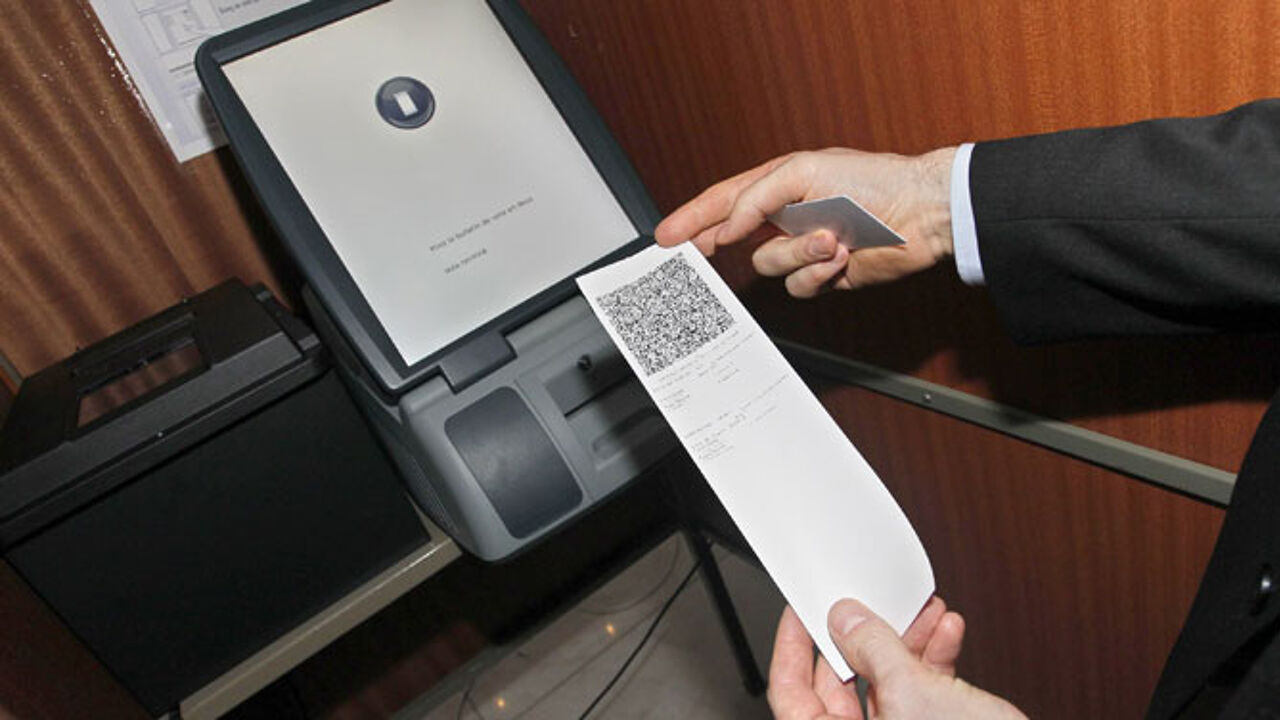 In future electronic voting will proceed as follows: voters start to cast their ballot using a computer and a card that they insert themselves. Unlike in the past voters will also receive a printout showing the name of the candidates and parties that they are voting for as well as a bar code.
The bar code then has to be scanned by a second computer outside the voting booth. It is only at this point that the ballot is cast. Voters are expected to fold up the print out before they leave the voting both to ensure that nobody else can see who they have voted for.
The Council of State says that this procedure is not safe and that secrecy of the ballot is under threat. The Council points to the requirement that the voter him or herself fold up the printout with other voters queuing up behind.
The Council is worried that some voters won't bother to fold it up. The scanner too is located in a separate, private booth, but this hasn't convinced the Council.
Flemish Governance Minister Geert Bourgeois (Flemish nationalist) has rejected the allegations.
"The procedure is a consequence of the democratic checks that people wanted."
"People can unfold their printout, but people could also do this with the ballot on paper. We take it people won't do that kind of thing."
"The print out is not large. It's a sort of improved version of the ticket you get in the supermarket."
"People have to know what they want. There used to be criticism because people couldn't see if their ballot was registered correctly."