Feared Dutch bikers' gang sets up chapter in Belgium
Satudarah MC doesn't exactly enjoy an excellent reputation north of the border. The Dutch authorities are conducting several investigations linked to drug trafficking and black mail.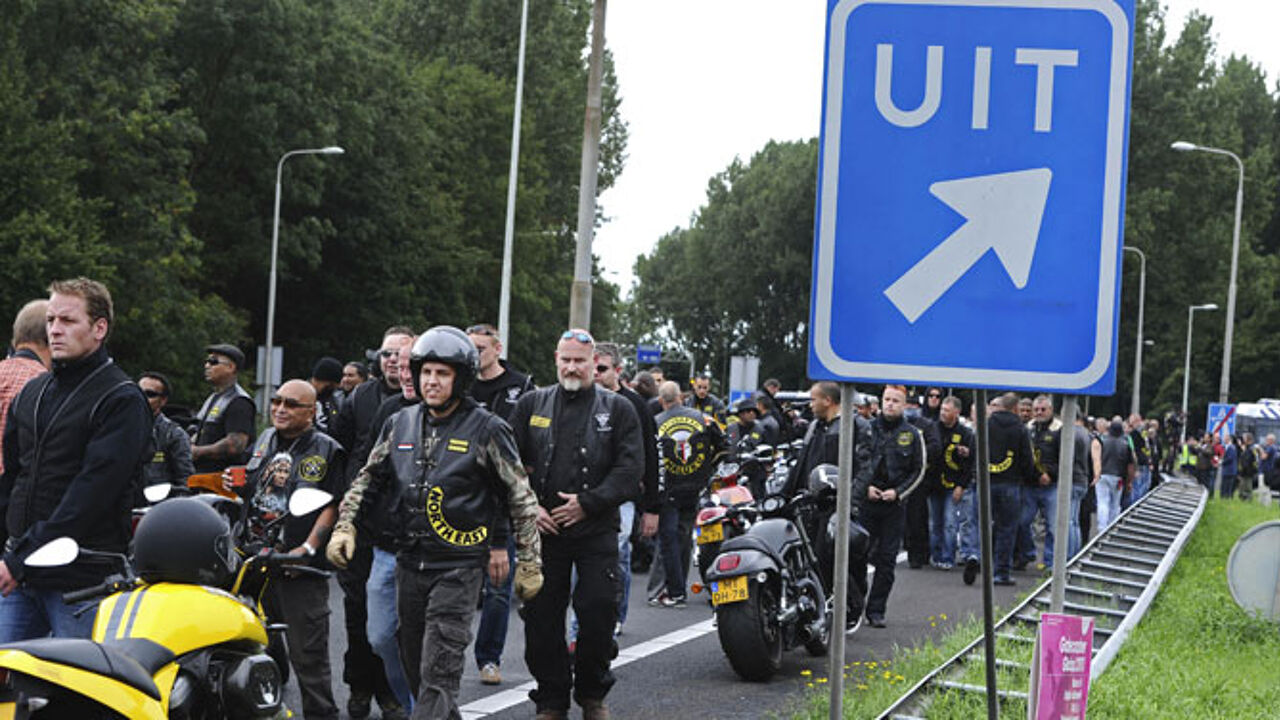 Satudarah MC was set up in 1990 by several Dutch bikers of Asian descent. Today in the Netherlands the gang is bigger than the Hell's Angels. Satudarah MC has 400 members spread over 20 different chapters.
The Dutch judicial authorities keep a close eye on the gang. Dutch journalist Robert Bas: "Officially, it's an ordinary bikers' gang, but the Dutch justice department also believes that it is a meeting place for criminals."
A large number of Satudarah MC members have been in trouble with the police. They are linked to drug trafficking, blackmail and arms possession.
A spokesperson for Belgium's federal police told the VRT that Belgian police and the Belgian judicial authorities are aware of the arrival of the Dutch gang but that so far no enquiries have been opened. Highsider is the specialised unit that keeps tabs on bikers' gangs in Belgium. The unit reportedly held an emergency meeting to discuss Satudarah MC last week.
Dutch journalist Robert Bas warned of the danger of gang warfare: "The relationship between Satudarah and the Hell's Angels is fraught with tension. Satudarah gets on well with the Bandidos, the sworn enemies of the Hell's Angels."
The new Belgian chapter is called Satudarah Belgium District 9. The location of the Antwerp club house is not yet known. The Belgian chapter is being led from the Netherlands for the time-being.