Vincent Kompany helps Man City beat Man United
It's a Belgian who helped Manchester City beat Manchester United in the English Premier League. Vincent Kompany scored the only goal of the match with a thundering header, allowing his team to reclaim first spot from Man United. His goal could well turn out be decisive in the title race.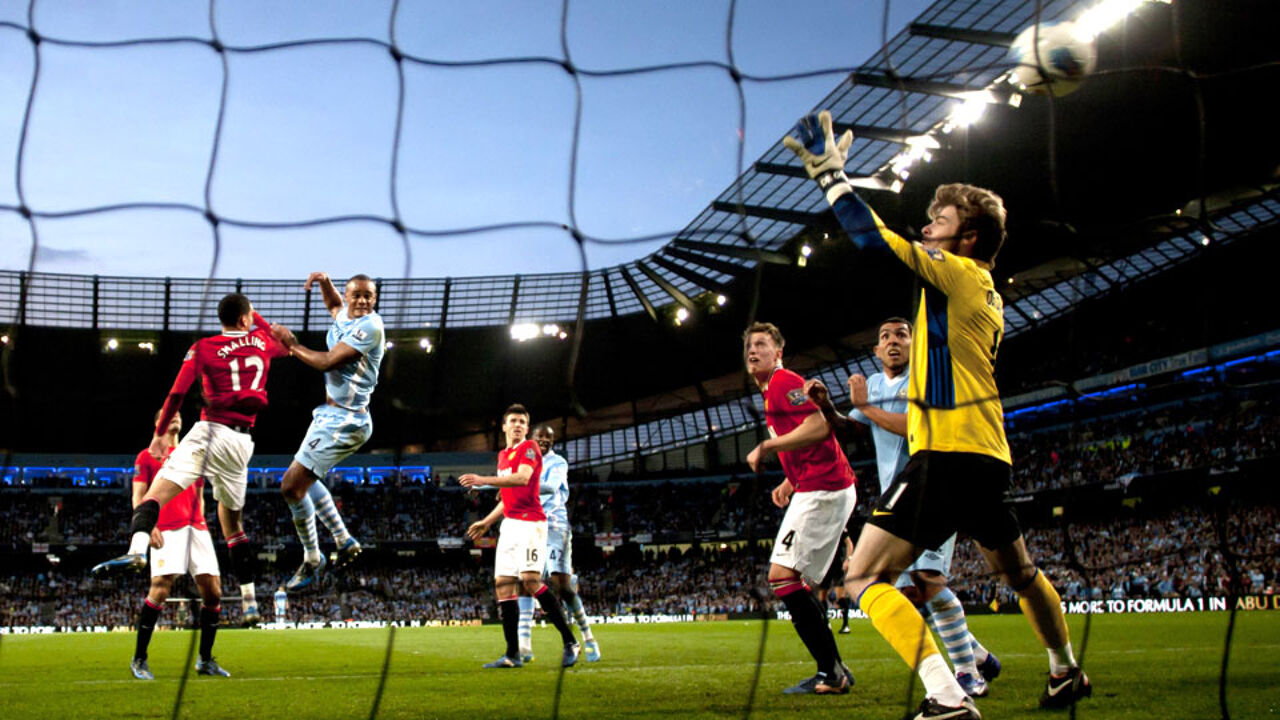 City won the Manchester derby 1-0. Vincent Kompany, the Belgian international and former Anderlecht player, scored the only goal just before the break, heading home a corner kick (photos). His goal also received applause from Diego Maradona, who was in the stadium.
City and United are level on points now, but City have a better goal difference (+61 compared to +53). This puts City in first place, although they still have two tough matches ahead, in Newcastle and against QPR. United will meet Swansea and travel to Sunderland on the final day of play.
Vincent Kompany, one of Man City's leading team members, was chosen as Man of the Match. "Before the game, I received a message from a friend telling me I would score. I replied "No way!", but he was right. We waited so long for this. Now we should finish the job. As a child, you dream about this. Now, it's so close."