Anderlecht champions after last-gasp effort
In football, Anderlecht are the new Belgian champions after drawing 1-all against Club Bruges before their home crowd. The equalizer only came deep into stoppage time, when Anderlecht converted a penalty. It allowed the Brussels club to claim its 31st league crown.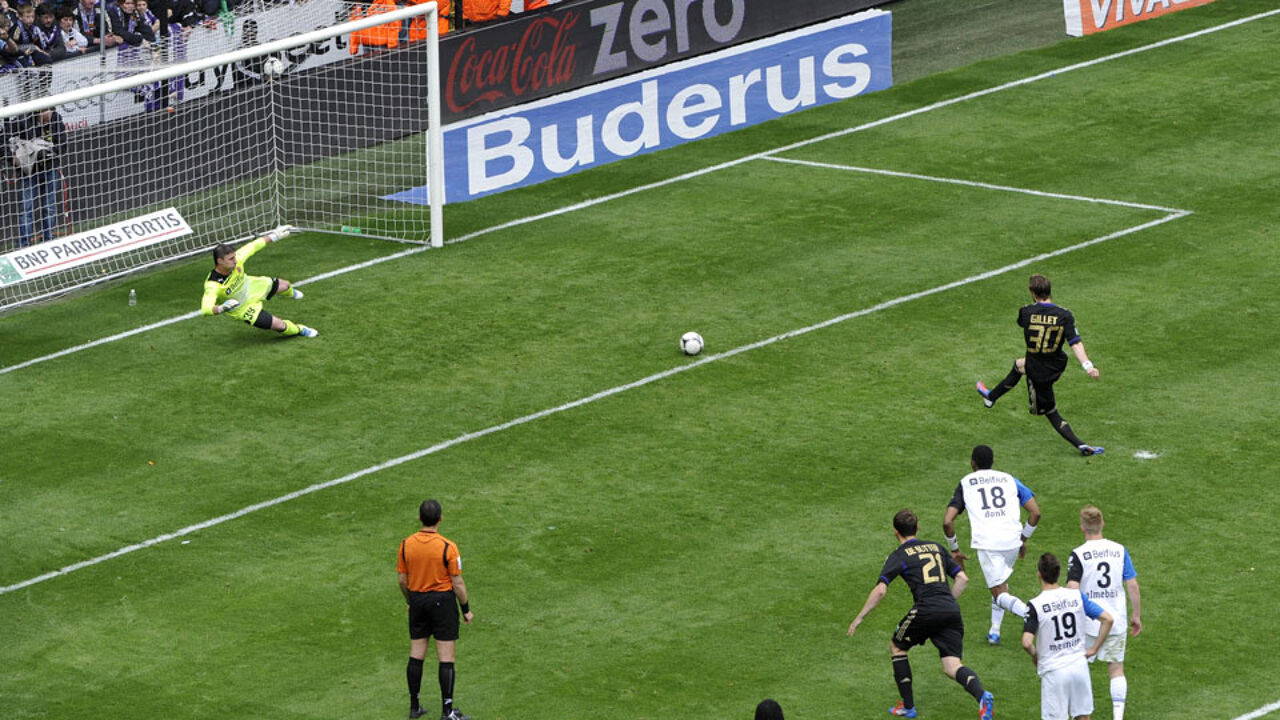 Guillaume Gillet beats Bruges goalkeeper Bojan Jorgacevic from the penalty spot, helping Anderlecht to a 31st league title.
Two days of play before the end of the 10-round Play-off I competition, Anderlecht hold a 7-point advantage on their closest rivals, FC Bruges. Bruges can't close the gap with only two games to go.
Anderlecht knew what they had to do: a win or even a draw would guarantee them a new league title. The visitors of FC Bruges had to win on foreign soil if they were to keep their slim title hopes alive.
The classic between the eternal rivals Anderlecht and Bruges could not live up to expectations. As too much was at stake, the match was interrupted several times in a physically tense battle.
The tactical match didn't see many goal-scoring opportunities and was balanced. Halfway through the second half, Bruges striker Maxime Lestienne stunned the 21,000 home crowd when he made it 0-1 for Bruges (photo).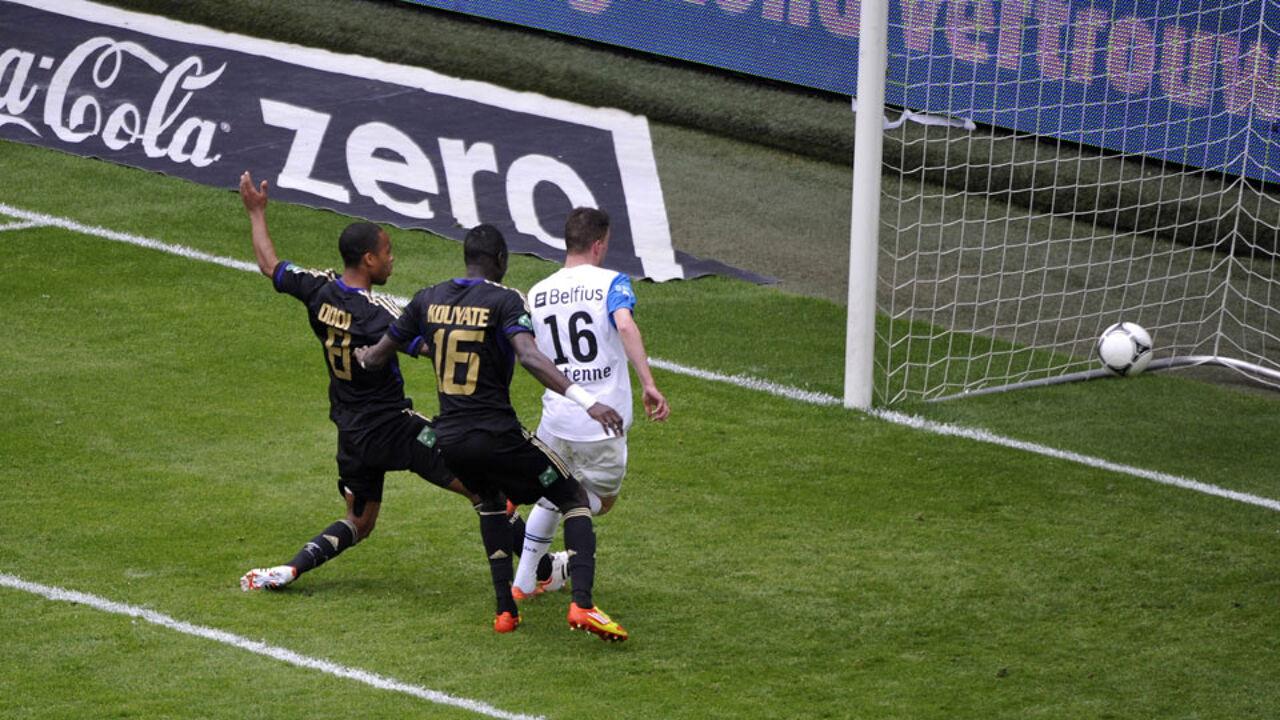 Guillaume Gillet, the Brussels hero of the day
Anderlecht kept battling but couldn't find their best form. The match looked set to end in a major disappointment for the Brussels club, which had prepared everything for a big title celebration, but in the final minute of added time, Anderlecht received a last chance when they were given a penalty.
Striker Dieumerci Mbokani was pushed by Swedish defender Michael Almebäck when reaching out for the ball, young referee Alexandre Boucaut decided right to give a penalty.
Anderlecht winger Guillaume Gillet took the big responsibility (photo on top) and sent Bruges goalkeeper Bojan Jorgacevic to the wrong corner: 1-1 after 94 minutes of play, the Vanden Stock Stadium exploded. What a relief for Anderlecht, and a big disappointment for Bruges after being so close to a surprise victory. (photo: Anderlecht winger Dennis Odoi)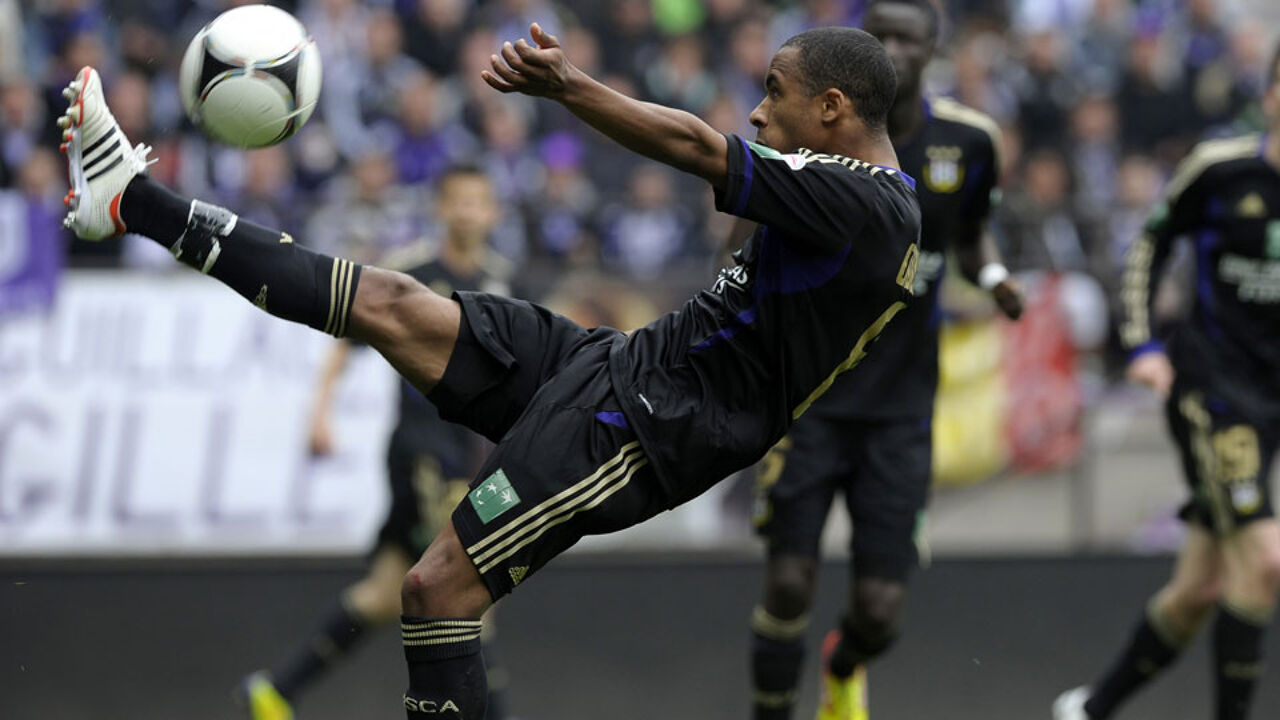 Anderlecht showed two faces
Anderlecht showed two faces this season. In top shape in summit matches in the normal competition, but often paralysed by stress in the season-ending play-offs.
In the normal competition, Anderlecht didn't even lose one of their ten confrontations with the five other teams that made it to Play-off I. Insiders say that this proves Anderlecht deserve the title. However, the Brussels club was not always up to standards in matches against modest opponents.
In the final play-offs, Anderlecht only played a couple of good matches. The key moment was the 0-1 win away at rivals Club Bruges two weeks ago. (photo: Dennis Odoi celebrating)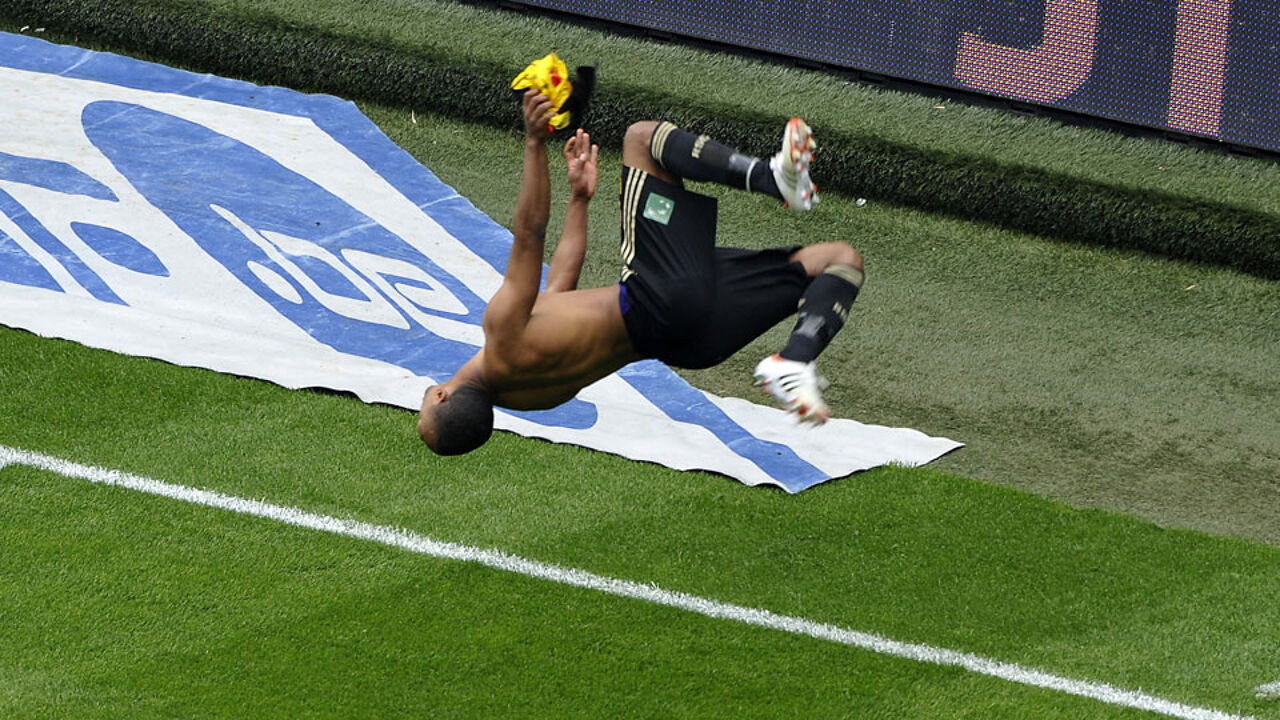 Shock defeat for AA Gent
In other action this weekend, AA Gent suffered a shock defeat against modest KV Kortrijk, 2-3. The Buffaloes started as the big favourites, but were given a lesson in efficiency by the West-Flemings of KV Kortrijk.
Ghent (photo) had some good chances in the first half, but missed them all while Kortrijk scored at their first opportunity. Kortrijk extended their lead to 0-3, Ghent were only to pull 2 back late in injury time. The defeat means that third and even fourth place are at stake now for Ghent.
In Play-off II, Cercle Bruges and RAEC Mons will play the final. The winner of this play-off match (with a home and return leg) will face the number 4 of Play-off I to battle it out for the final ticket for the Europa League next season.
In Belgium, the numbers 1 and 2 go to the Champions League or Champions League preliminaries, with the numbers 3 and 4 qualifying for the Europa League preliminaries.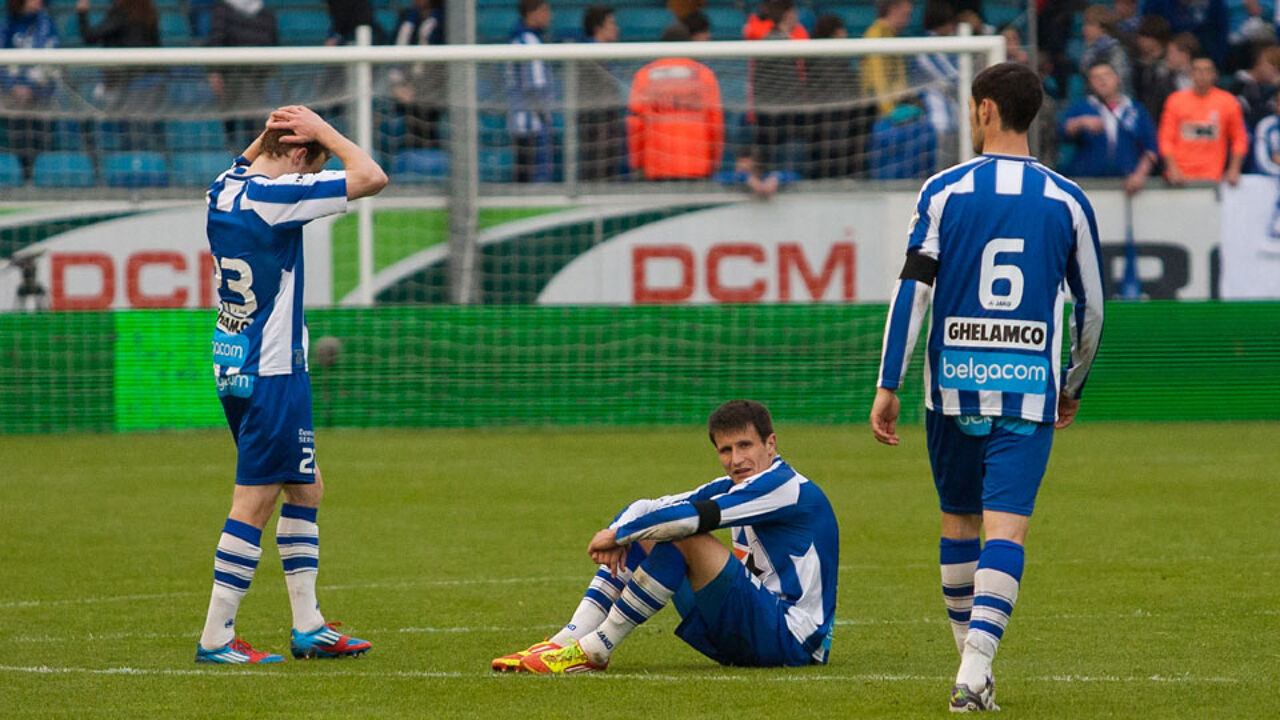 On Sunday night Genk beat Standard 3 – 2 away in the Play Off 1 section. Ezekiel and Seijas scored for Standard. Tözser, Vossen and Benteke made the Genk goals.
The result takes Racing Genk to within a point of Club Brugge that are second in the league. Genk now stand a real chance of playing in the Champions League next season.