The end of an era for the VRT
The Flemish public broadcaster VRT organised a goodbye party to honour the American Theatre on Saturday. The studios of the American Theatre (AT) played a pioneering role in Flemish live television in the sixties and seventies. "It's a piece of Belgian cultural history which is being lost."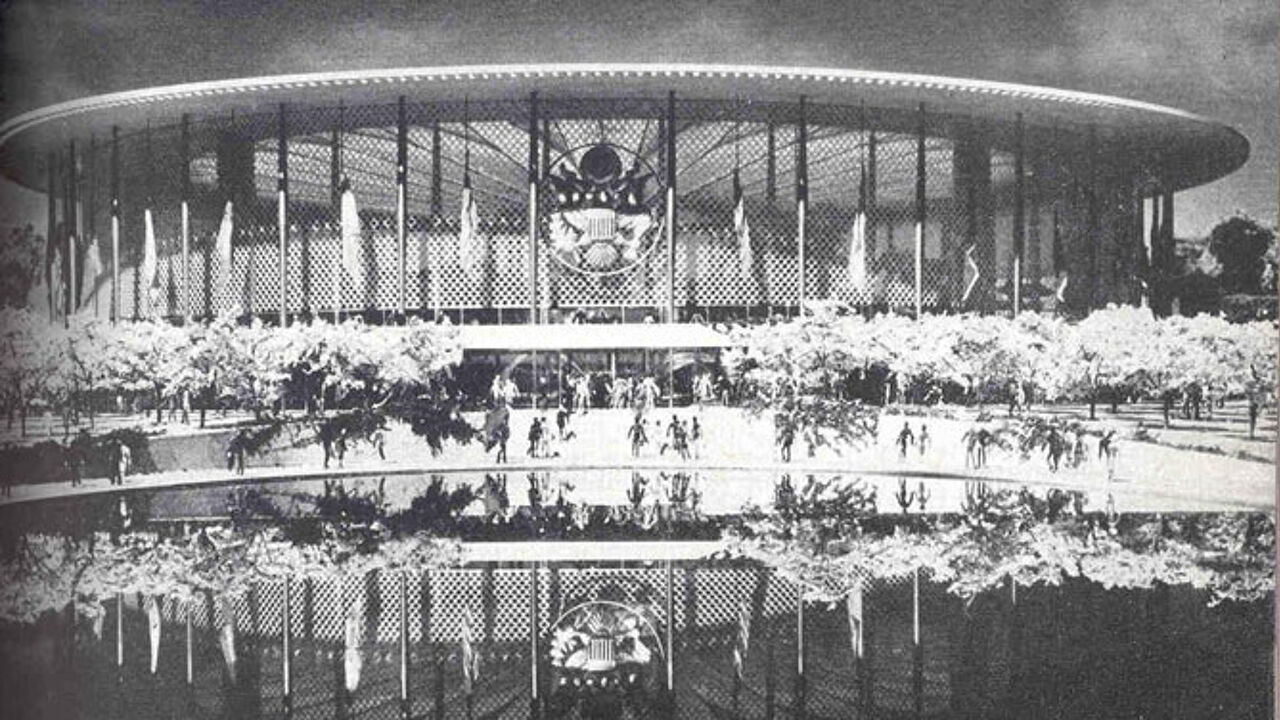 The building first acted as the American Pavilion at the Brussels 1958 World Fair. It has a circular shape and was designed by architect Edward Durell Stone.
While other buildings disappeared, the American Pavilion stayed as it was given a new destination as a venue for live television and radio programmes broadcast by the VRT.
It was the scene of a number of legendary live TV shows and in 1964, the Rolling Stones were invited to the AT for an interview for "Tienerklanken", a music programme for teenagers.
However, in recent years the old building put a financial burden on the VRT in times of austerity, due to increasing maintenance costs. The studios were no longer up to modern standards. The VRT decided to give the venue up.
Last night, a farewell party was held during which the glory days of the AT were recalled. 1,700 VRT staff, presenters, journalists and also media celebrities (photo) attended the party. Many regret that the AT is now for sale, as it is "a piece of Flemish cultural history which is being lost." The AT is located near the Heizel site in Brussels, close to the Laken Royal Palace.