"I am an ambassador for Belgium"
Winning a European Cup at only 19 years of age. It was a special experience for Atlético Madrid goalkeeper Thibaut Courtois of Limburg province. "I was overwhelmed at first, I couldn't really grasp what just happened", he told journalists yesterday evening in Bucharest, after Atlético Madrid downed Athletic Bilbao in the UEFA's Europa League final.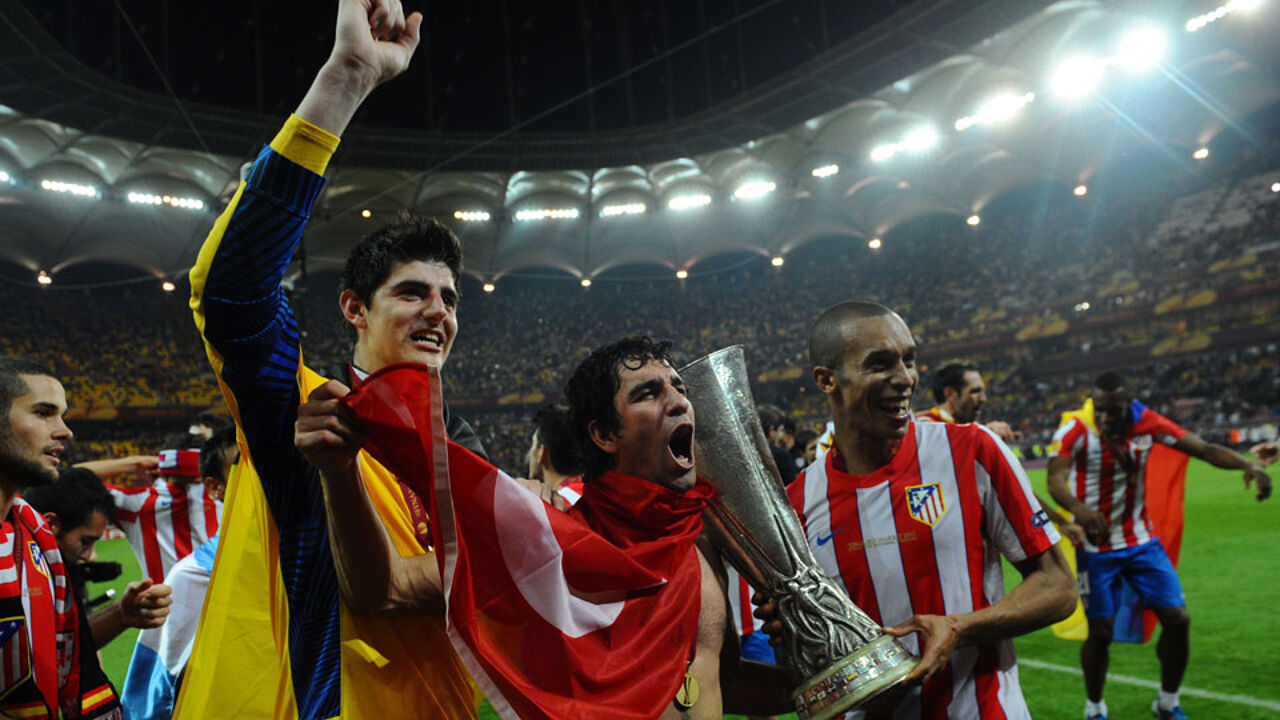 Atlético Madrid claimed a second European trophy in three years with a commanding win over fellow Spaniards Bilbao, 3-0. Colombian striker Falcao struck twice for Atletico with two superb goals. Atlético goalkeeper Thibaut Courtois did not have too much work, but did what he had to do and made no mistakes.
The Limburg goalkeeper left KRC Genk last spring after helping them to win the league title, and moved to Chelsea FC. However, Chelsea decided to give him the chance to play and to gain experience abroad first.
Thibaut Courtois is only turning 20 on Friday but has made a big impression in the highly regarded Spanish Primera División in his first season there. He soon took his place in the starting eleven of the team and won several points in the league with some top-notch performances.
"After the final whistle, I greeted our fans first, but after that I quickly ran to my parents (they had travelled to Bucharest for the occasion to follow the match live). They had to make so many sacrifices for me in the past. It's so emotional. I got a lot of text messages on my mobile from people like (Chelsea goalkeeper) Petr Cech and (Belgian national team coach) Georges Leekens."
Someone gave him a Belgian flag which he put over his shoulders to continue his stadium tour. "I am Belgian and I am proud of it. I am an ambassador for Belgium and I proved that Belgian football really means something."