Bruges take Champions League ticket but lose coach
In football, Club Bruges have secured a ticket for the Champions League preliminaries after moving past KRC Genk in Play-off I. Just before the game, Club coach Christoph Daum announced that he will leave Bruges at the end of the season, after only a six-month spell at the club.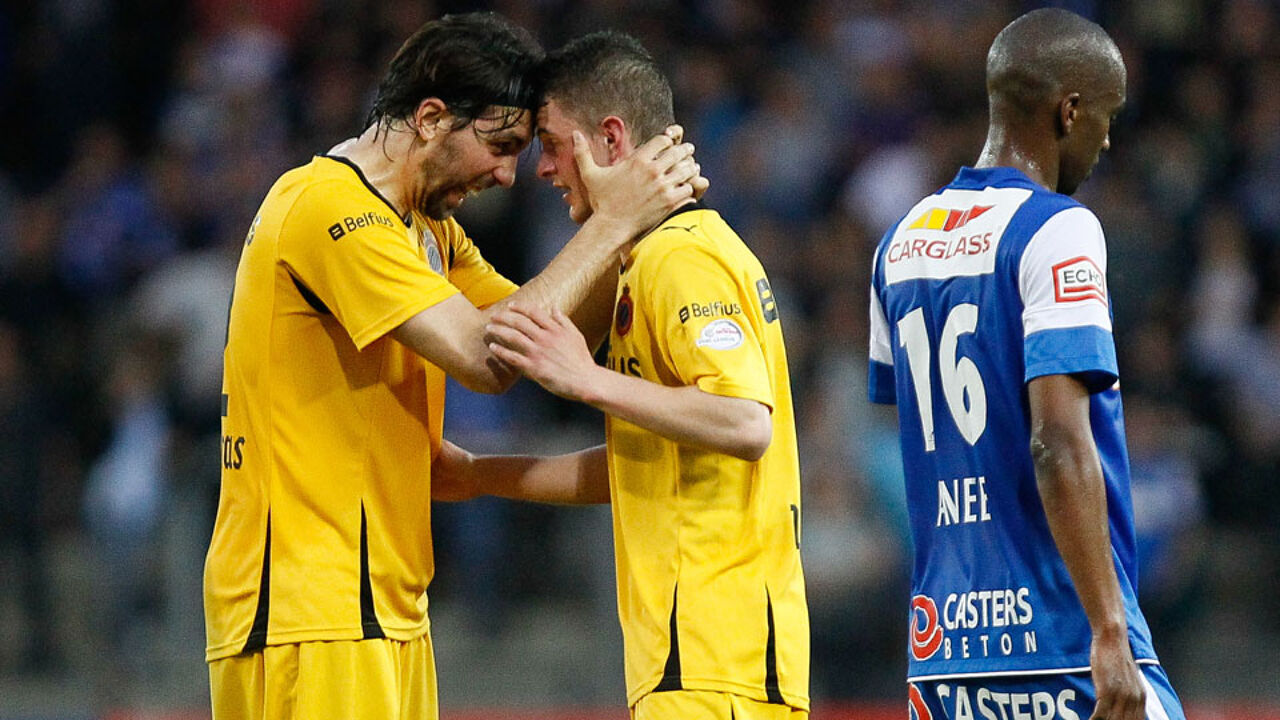 Bruges defender Jordi Figueras (left) and Maxime Lestienne celebrate the equaliser just before the break.
Last season's champions KRC Genk hosted Club Bruges in the main clash of the last but one round of play in Play-off I. Second place was at stake, and a ticket for the Champions League preliminaries this summer.
KRC Genk, the revelations of the play-off round, had climbed up from sixth place to third and could even take second place. Things were looking bright for Genk when striker Jelle Vossen opened the score, 1-0.
Club Bruges piled up the pressure next, determined not to lose their Champions League ticket. In-form Genk goalkeeper Laszlo Köteles managed a couple of excellent saves, but was beaten by Maxime Lestienne just before the break. 10 minutes from time, Bruges striker Joseph Akpala sealed the win for the visitors, 1-2.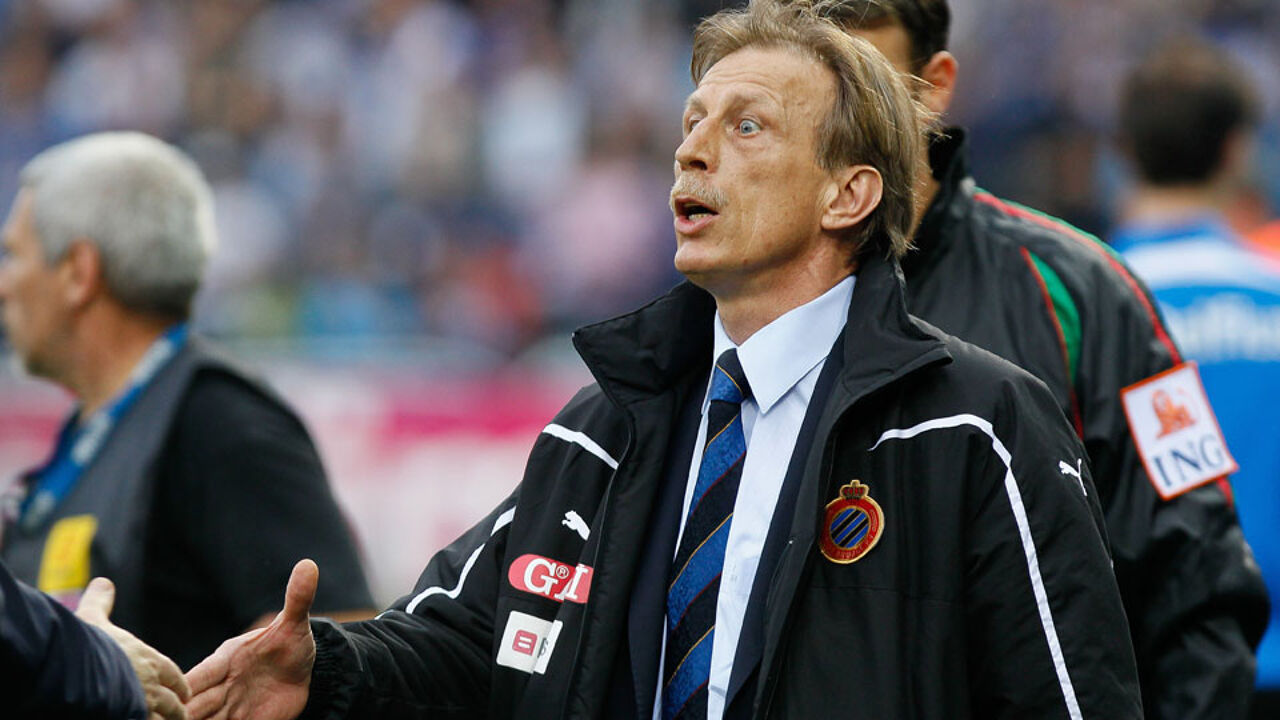 "Homesick" Christoph Daum to return to Germany?
Bruges coach Christoph Daum (small photo) announced just before the match that he is to leave the club after this season. Next Sunday will be his last match with Bruges, when the play-offs come to an end. Daum is to explain later on why he is leaving Bruges after a spell of only 6 months - he replaced Adrie Koster in early November. First, he has a meeting with the Bruges chairman.
However, he did say that it has nothing to with an offer he received in Germany. The press is suggesting that he feels homesick and that he would return to his wife and daughter in Cologne, to coach the German club 1.FC Köln next season. The club just got relegated and is looking for a new coach who could steer the team back to the Bundesliga.
AA Gent in dire straits
AA Gent, the club ending 3rd after the normal competition, has lost third place to KRC Genk after losing 2-1 at Standard de Liège. It was another major disappointment for the ambitious Buffaloes, who can still lose 4th place and European football to Standard in a worst-case scenario next weekend.
Newly crowned champions Anderlecht lost 2-0 at KV Kortrijk. The West-Flemings posted back-to-back victories after stunning AA Gent 2-3 last weekend.
In Play-off II, RAEC Mons lost the first leg of the final against the visitors of Cercle Bruges, 0-1. The winner of this play-off match will battle it out with the number 4 in Play-off I for the final European ticket, which guarantees a place in the Europa League qualifying round.