Over 50,000 at Belgian Pride say the police
Tens of thousands of people attended the Belgian Pride parade in central Brussels on Saturday. The event is staged in support of people with a gay lifestyle and received added poignancy this year following the country's first homophobic killing.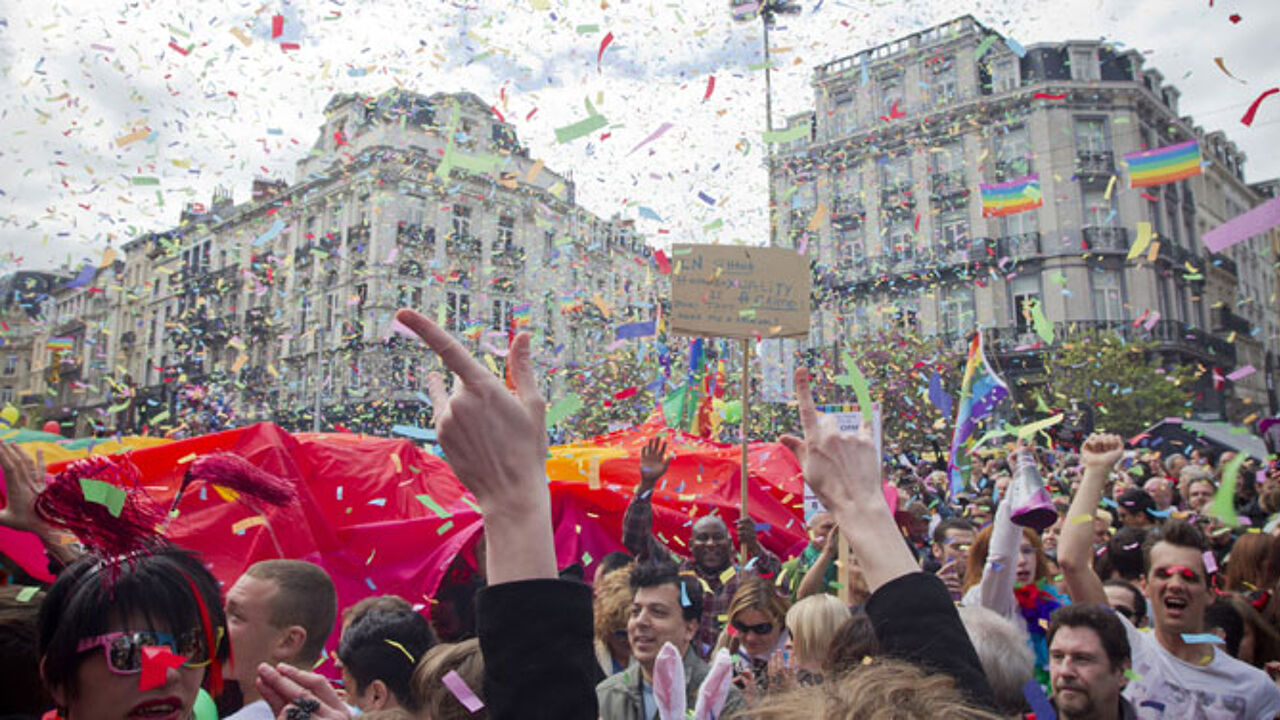 The parade started with a minute's silence in memory of the gay man who was punched to death in Liège.
It was for the first time in many years that gays, lesbians and transgender people and their supporters had a clear signal for Belgium's politicians: homophobic violence cannot be tolerated.
The police estimate that at least 50,000 people took part in the parade. Many participants also wore a black ribbon to show their abhorrence of violence targeted at gays.
On Friday the Belgian Pride organisers handed in a petition to Prime Minister Elio Di Rupo (Francophone socialist), Belgium's first openly gay prime minister. The Justice and Equal Opportunities ministers also received a copy. The three politicians have given a commitment to draw up an action plan with measures aimed at tackling hate crimes against gays, lesbians and transgender and transsexual people soon.