Indignados protest in Brussels
On the first anniversary of the occupation of the Puerta del Sol in Madrid some 700 people demonstrated against the might of the banking sector and against the dismantling of our social security provisions in Brussels on Saturday.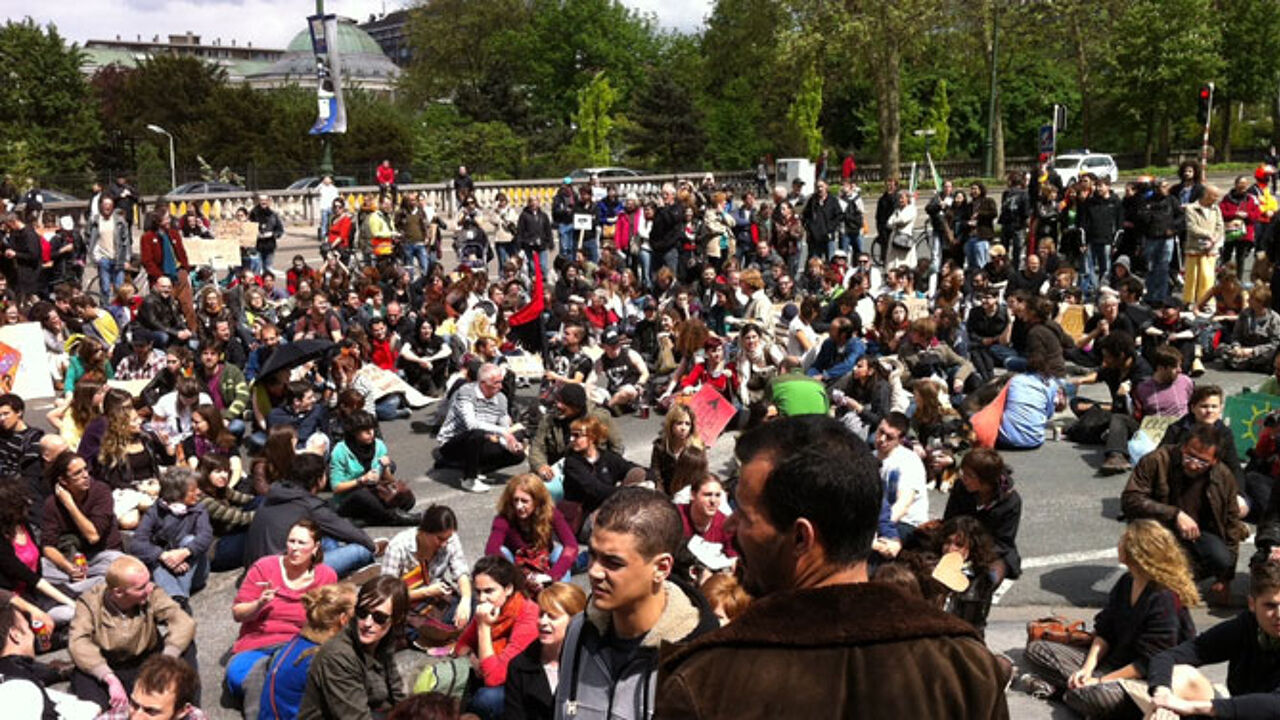 The protesters called 'indignados' hailed from 50 different countries.
They maintain that the debt crisis will lead to the dismantling of social security systems across the continent of Europe. The indignados believe that what is happening in Greece could easily happen in other countries, also in Belgium.
The indignados movement started in Spain, but soon spread across the globe with occupations from New York to London.