An emotional press conference at Anderlecht
Big news in the world of Belgian football yesterday. Not only Georges Leekens quit at the helm of the national team: Ariel Jacobs announced that he leaves Anderlecht, while José Riga stops at Standard. There were also a number of games, in which AA Gent secured 4th place.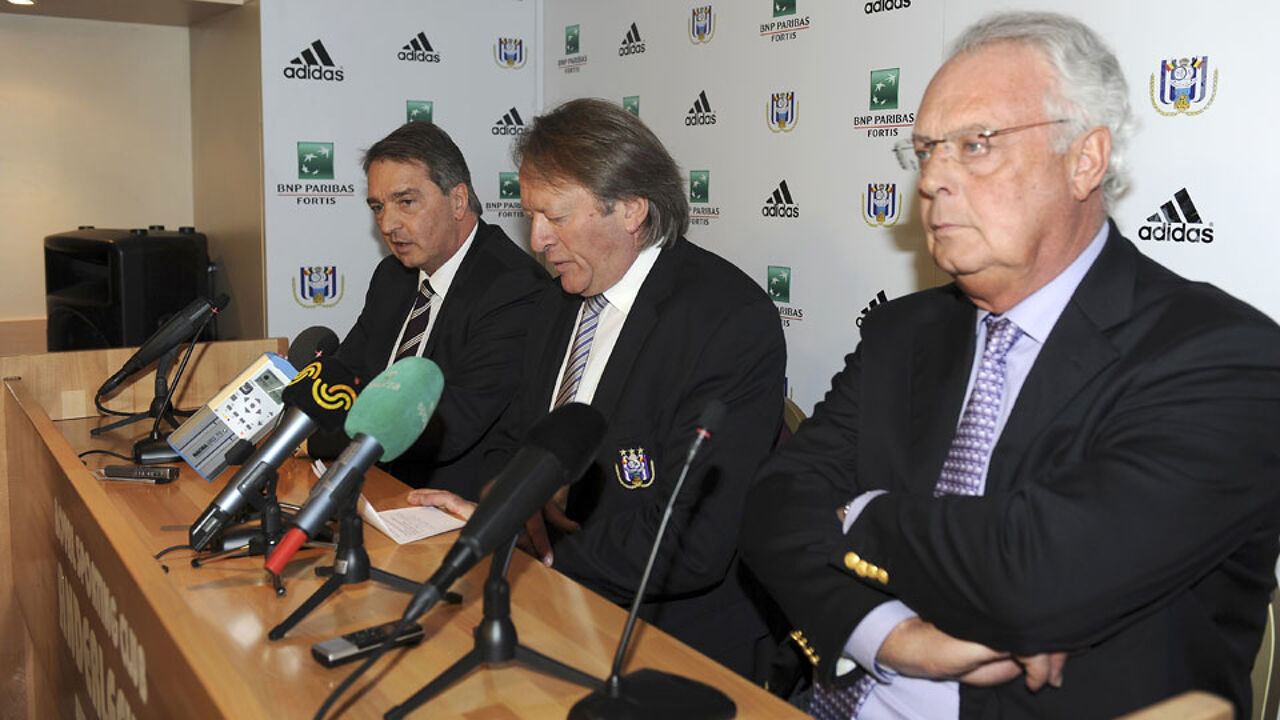 Anderlecht President Roger Vanden Stock (right) at the press conference: emotional times.
It was not a complete surprise when Ariel Jacobs told a press conference that he quits as Anderlecht Coach. Chances that he would extend his contract with the newly crowned champions were estimated at 50-50.
It was Jacobs' decision to leave the club, after receiving a lot of criticism from both the press and the fans for his tactics, which were thought to be too defensive at times. The management would have liked him to stay, although they realised that the situation could have become untenable at a next (series of) defeat(s).
Anderlecht President Roger Vanden Stock was almost in tears when he heard his coach explain he was leaving the club. "He deserved to stay here. I never worked with such a good coach. But I wish him all the best", he said.
Standard Coach José Riga also announced that he is to stop. Rumour has it that Ariël Jacobs is one of the candidates to replace at Standard. The club is left without European football for the first time in five seasons.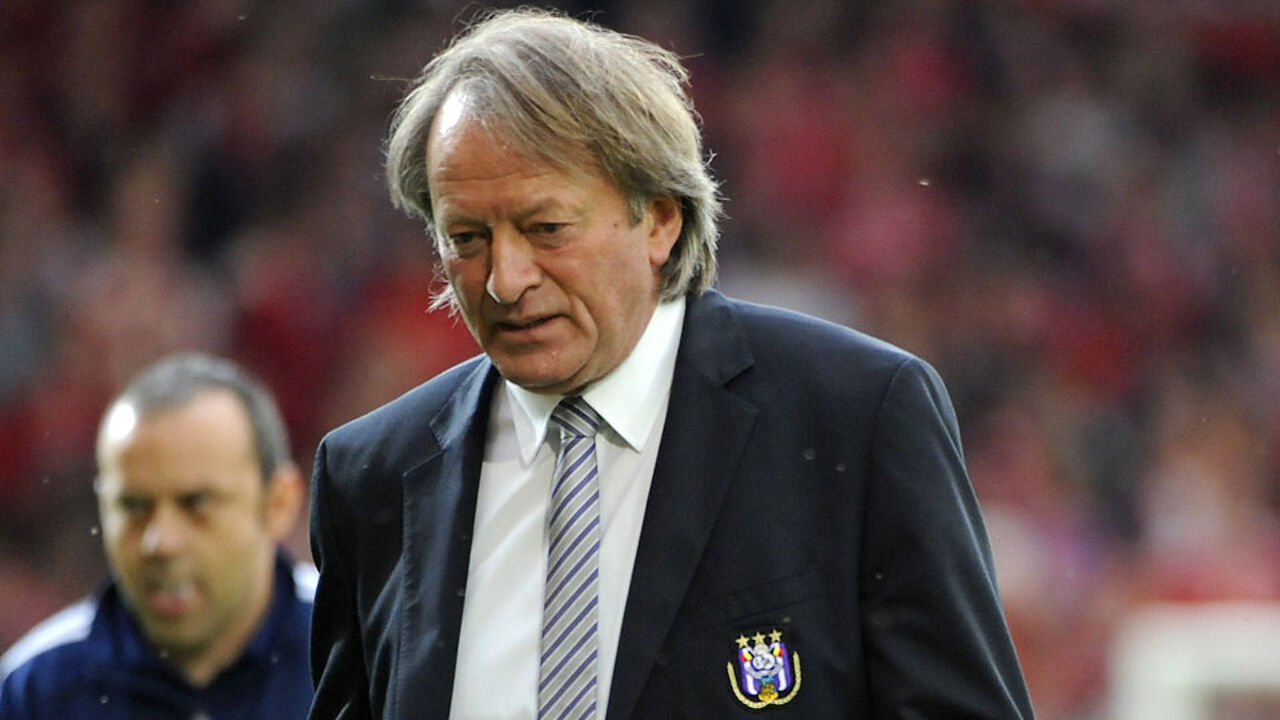 AA Gent keep European hopes alive
On the final day of play of the Play-off I competition, Anderlecht finished in style by beating Standard 3-0. Before the game, Argentine midfielder Matias Suarez received his trophy as "Player of the Year".
Club Bruges beat KV Kortrijk 3-2 while AA Gent downed KRC Genk 3-1 to secure 4th place and a play-off match for the final European ticket against the winner of the play-off match between Cercle Bruges and RAEC Mons. Cercle are the favourites after winning the first leg in Mons 0-1.
Final standings in Play-off I (10 matches)
Anderlecht    52 points
Club Bruges  48
KRC Genk     41
AA Gent          40
Standard        35
KV Kortrijk      34