"Supermarkets violating Tobacco Law"
The Belgian health inspection service has filed a complaint against the supermarket chains Aldi, Makro and Colruyt. The chains stand accused of violating tobacco legislation and have been giving reductions on the sale of cigarettes and tobacco.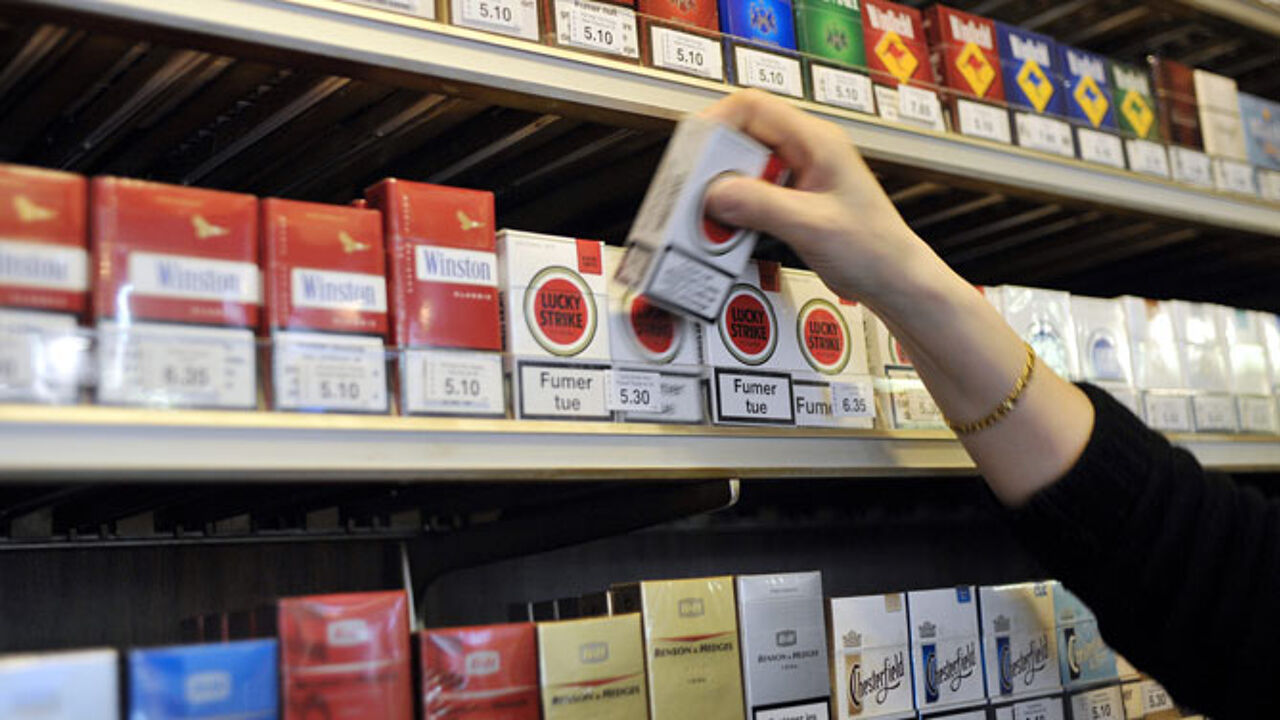 The three supermarkets have been selling cigarettes at prices under the rate stipulated on the tax label on the packet. They have also been granting reductions for large purchases.
Paul Van den Meerssche, chief inspector at the health department: "There are reductions of between 3% and 4% on large packs. In some instances reductions of up to 20% have been granted. A reduction of 7% is sometimes given when large volumes of cigarettes are bought."
The daily De Tijd reports that the Aldi supermarket has been awarding a reduction of 20% for home brands. Makro and Colruyt have been selling cigarettes for up to 7% and 9% under the official price.
The Makro supermarket chain has acknowledged giving reductions "because customers purchase an entire carton".
The health inspection says that the chains are violating the law: "Tobacco legislation is very tight. All forms of advertising are banned, except for posters at tobacconists. It makes no difference in law if you buy a carton or a single packet. Introducing promotional pricing is not allowed."
Young people targeted
The health inspection service has drawn up a report. Paul Van den Meerssche: "Sadly we've noticed that the supermarkets are targeting young people. Youth centres and youth movements are getting a reduction."
"Our impression is that the supermarkets are suffering from tunnel vision and are fixated on prices and don't realise that these are not ordinary products like meat or food stuffs. Tobacco products are very dangerous and most smokers start before they are 18."
Several smaller tobacconists have also filed a complaint against the three supermarkets because of unfair competition.