AA Gent almost certain of Europa League
A 5-1 victory in the first leg of their play-off match for a place in the preliminary round of the Europa League means that AA Gent are almost certain of a place in Europe next season. Their opponents Cercle Brugge will require nothing short of a miracle if they are to qualify.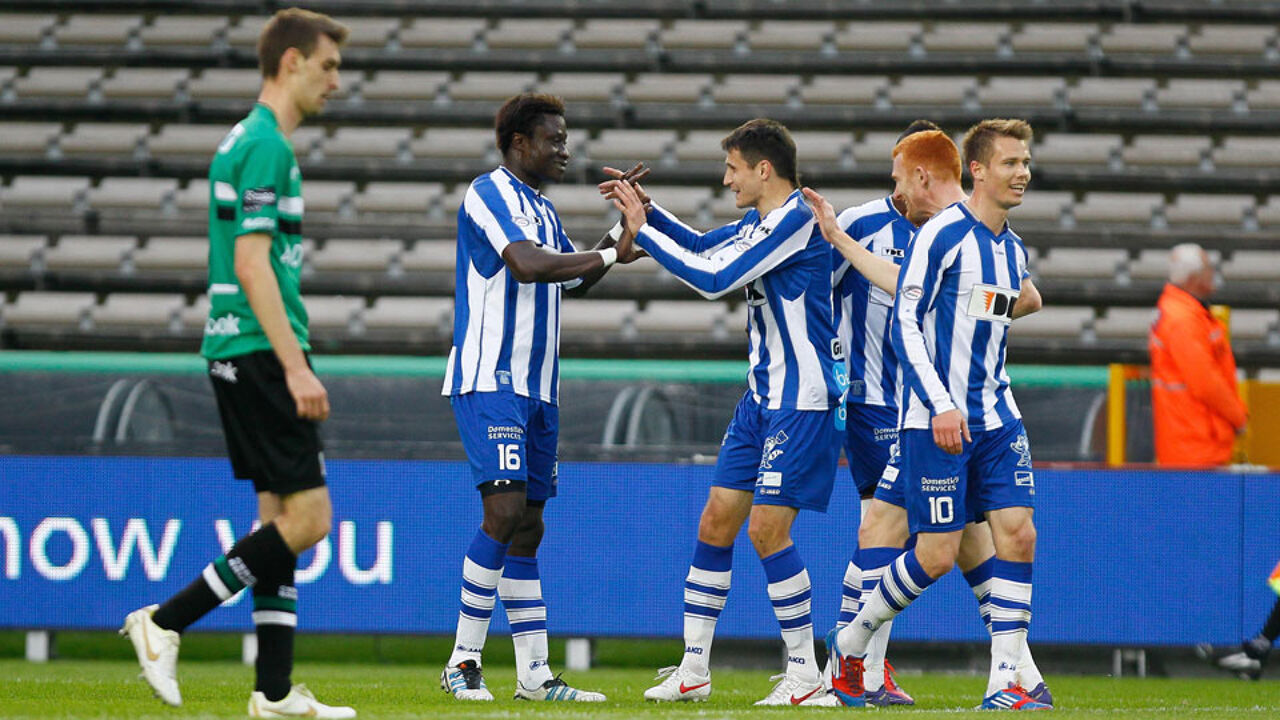 The first 20 minutes were a nightmare for Cercle. A Maréval free-kick from 30 metres opened the scoring for AA Gent on 14 minutes with Coulibaly making the most of a defensive error by Portier to make it 2-0 to the Buffaloes two minutes later.
AA Gent then turned things down a gear, allowing Cercle Brugge back into the game. Gombami gave the West Flemings fresh hope with his goal five minutes from half time.
Although the match was more finely balanced in the second half, AA Gent was more efficient in front of goal. El Ghanassy made it 3-1 to the Buffaloes on 50 minutes and Jørgensen made it 4-1 on 66 minutes.
Cercle's best chance of the half came from Jasjtsjoek. However, the Ukrainian's shot went just over.
Jørgensen put the final nail into Cercle's coffin when he made it 5-1 to AA Gent seven minutes from time.
Westerlo relegated after 15 years in the top flight
A goalless draw in the Second Division play-offs against KV Oostende saw KVC Westerlo relegated to Division 2 after 15 years in Belgian football's First Division.
Despite the 2011-12 season having started on a high note, with the club's first ever victory in a European match, things went from bad to worse as the season wore on.
Plagued by injury, Westerlo finished second-to-bottom and was forced to fight for a place in next season's First Division in the Second Division play-offs.
This is a battle that the club from the Kempen area of Antwerp province has now lost.