Citibank cleared from "misleading publicity" charges
Citibank lost a first court case, but appealed and had the first ruling reversed. Dozens of Citibank clients had taken legal action against the bank after losing major sums of money. The bank had sold customers investments that were linked to Lehman Brothers without properly informing them.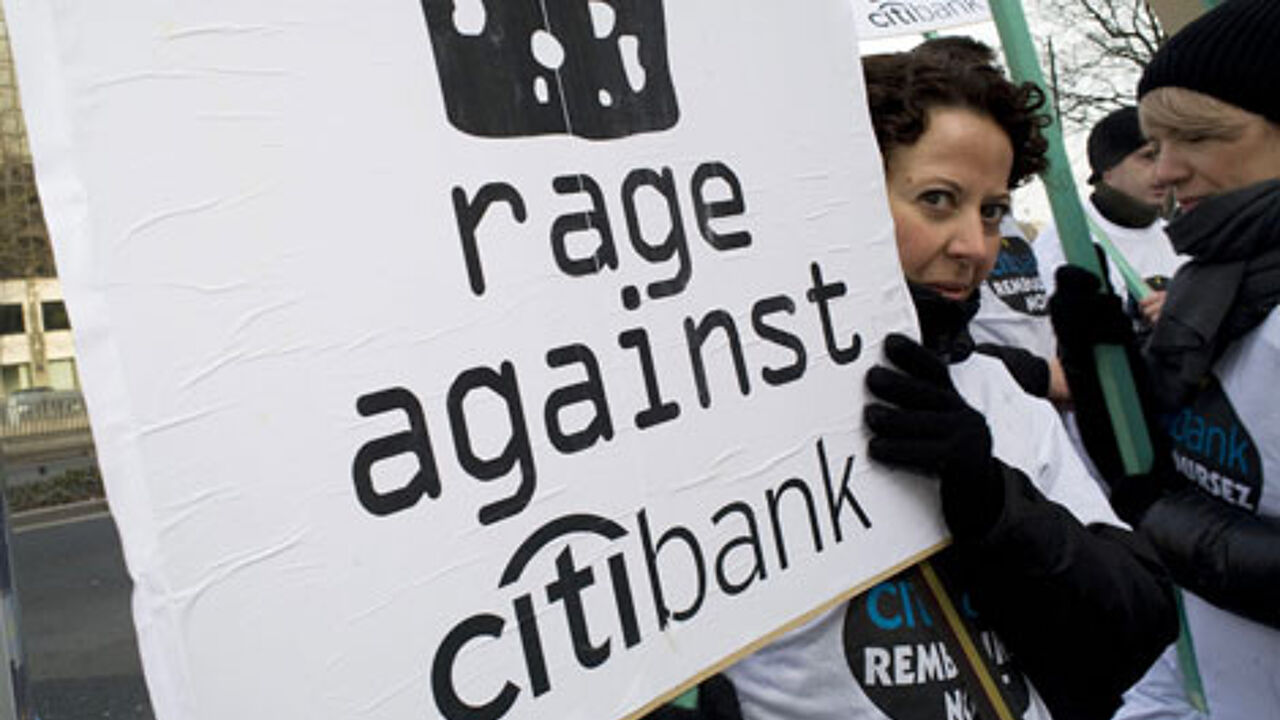 An archive photo shows protests against Citibank.
Citibank and its financial director were taken to court after some 4,000 customers had lost their money in financial investments. The investments were linked to the American bank Lehman Brothers, which went bankrupt in 2008. Citibank had told its customers that the investments had received guarantees by Lehman Brothers, but it turned out that  this was not the case. 
After Lehman Brothers had gone bankrupt, the investors lost their money and there was no way to get it back as there were no guarantees on the capital. The majority of the clients accepted a compensation offer made by Citibank, under which they got 65 percent of their investment paid out.
However, some 80 clients were determined to continue the battle and took the matter to court. They won a first instance case, after the judge found that the bank indeed misled its customers. The bank had to pay a fine of 165,000 euros, the Financial Director 412.50 euros.
However, a court of appeal has now let Citibank off the hook. Citibank bears no criminal responsibility, judges ruled. They argue that there is no proof that Citibank intentionally misled its clients. The bank is happy with the new ruling and points out that the clients can still accept the offer that was first made, to get 65 percent of their investments back. However, lawyers are now considering taking the matter to a civil court.