Storms cause havoc across the country
Heavy thunderstorms and torrential rains caused floods and damaged houses at various places across Belgium. The area south of Brussels and northern parts of the country (in Antwerp and Limburg province) were most affected.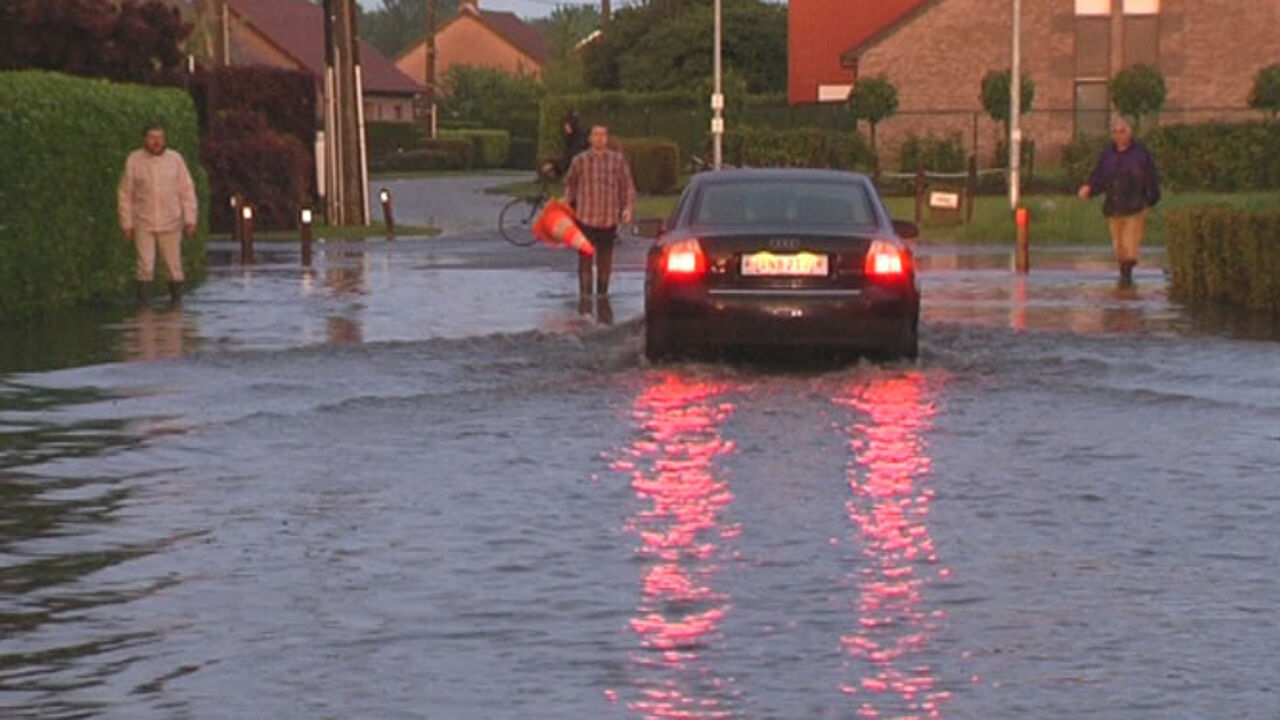 In the Kempen area in the north of Antwerp province, the municipalities of Mol, Kasterlee, Beerse, Rijkevorsel and Brecht were hardest hit. In Kasterlee, lightning struck the roof of a house. Parts of the roof and the wall came down (small photo), but nobody got injured.
In Beerse, lightning set a house on fire. The occupant has been offered accommodation by the municipality. In Rijkevorsel, there was an excess of water due to sudden, heavy rainfall. The town centre was inundated, many cellars in private houses got flooded.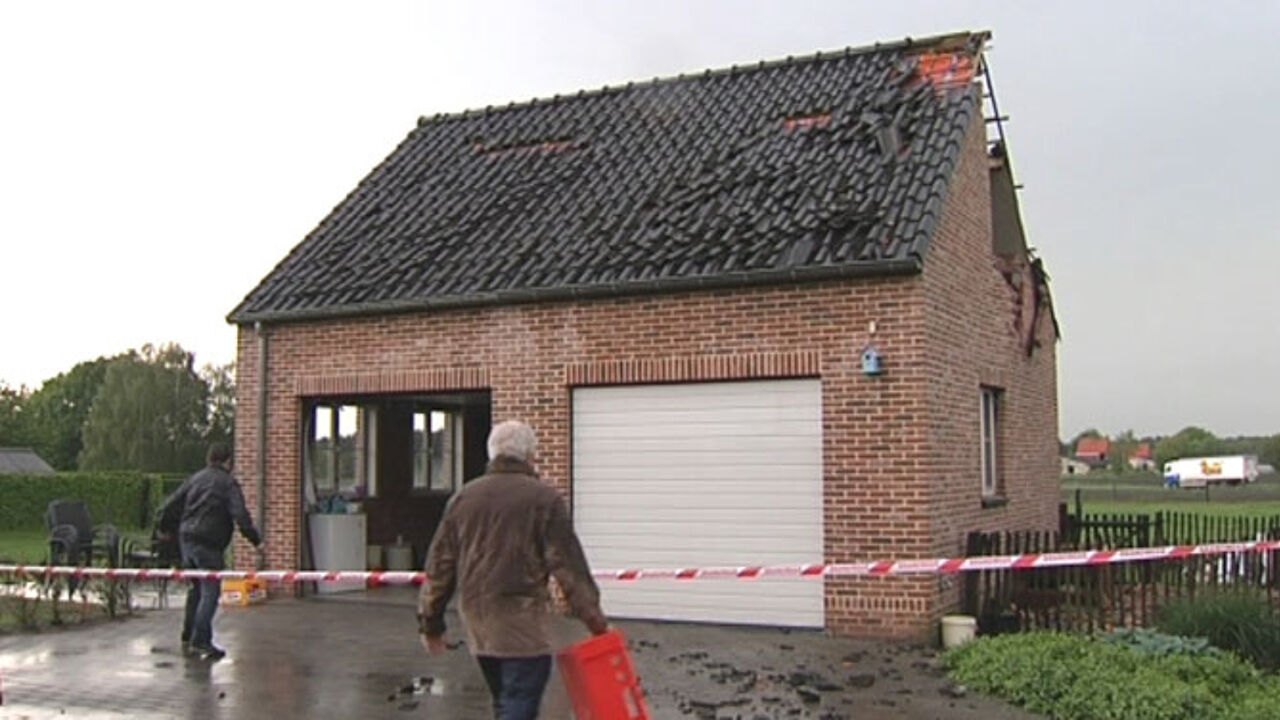 Around Brussels, the area of the Zenne Valley was hardest hit. In Sint-Pieters-Leeuw, Beersel and Drogenbos streets and houses were flooded.
In Beersel, the municipal emergency plan was started after two smaller streams, the Molenbeek in Alsemberg and the Zevenbronnenbeek in Dworp had burst their banks. This meant that there was imminent danger for Beersel, which lies downstream. It's the third time in a year that Beersel is being confronted with heavy floods.
Other places that were hit include Itterbeek (near Dilbeek), Sint-Genesius-Rode and Linkebeek, where the Koekoekspad, a local footway, was completely washed away.
In Limburg province, most problems were located in Riemst and Zonhoven.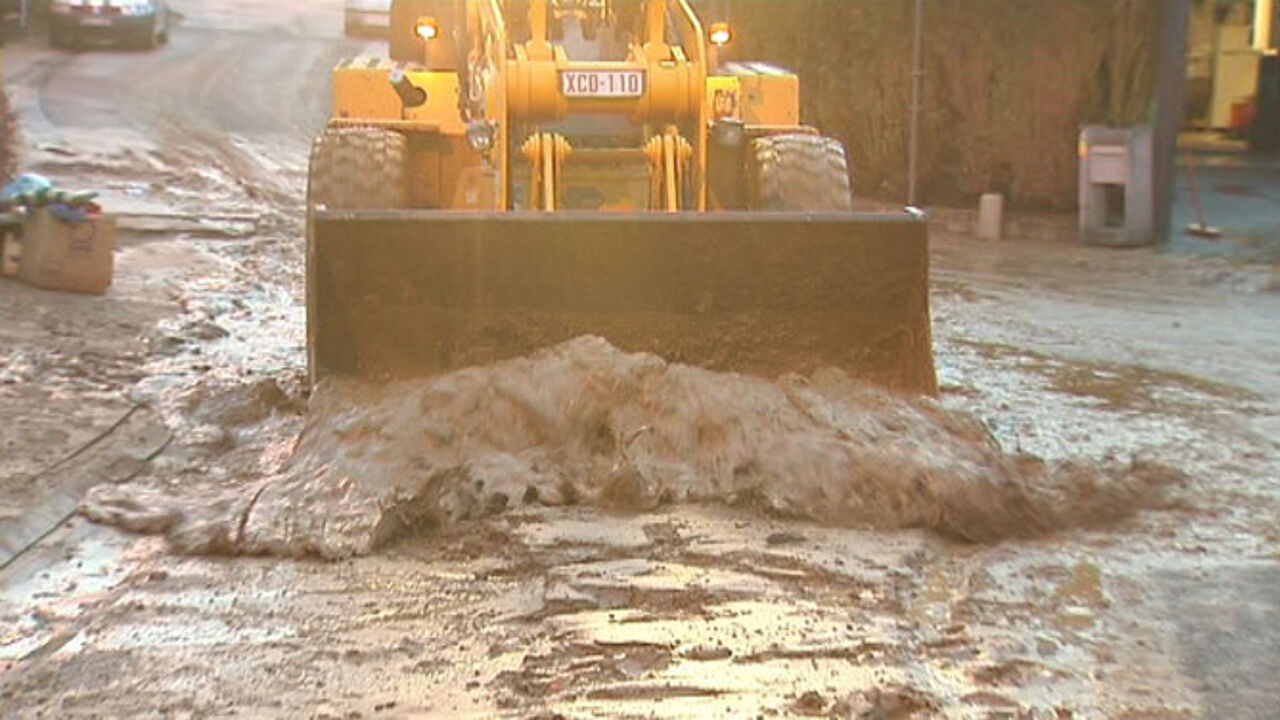 Battle of the Bulge Museum hit
In Wallonia, most reports came from Hainaut province, were the first problems started. Streets were inundated in the city of Charleroi. There were also problems in Walloon Brabant and Namur province.
In Bastogne, in Luxembourg province, the roof of the Battle of the Bulge Museum was set on fire during a thunderstorm. Fire services were quickly at the scene to stop the fire and contain the damage.