Brussels 20k run attracts over 110 different nationalities
The 33rd edition of the "Brussels 20 kilometres" next Sunday will boast some 30,000 runners from 72 different countries including 112 nationalities. This was announced by organisers who are talking of "a new record" being set as the internationalisation of the event continues.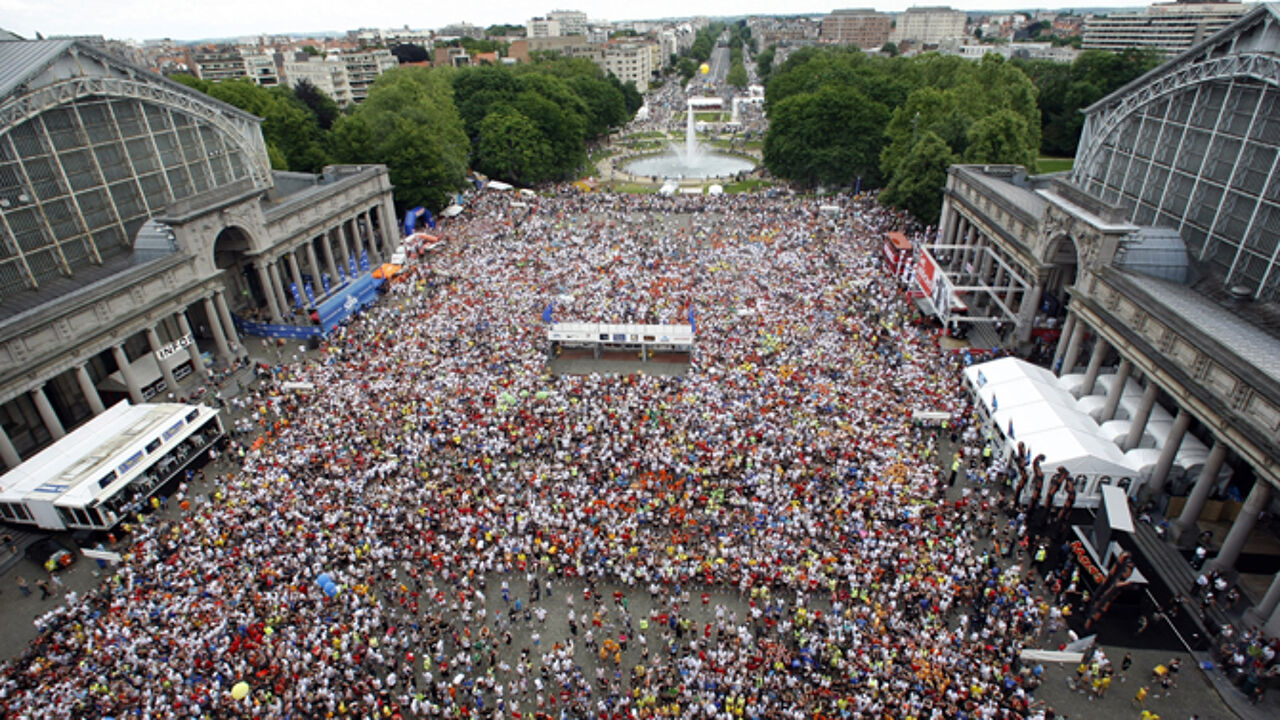 Participants will assemble at the Jubelpark or Cinquantenaire on Sunday morning. A first group with the fastest runners will start at 10 a.m. The other runners will be "released" in waves of 5,000 people.
It's the Brussels Mayor Freddy Thielemans (Francophone socialist) who will mark the official start. Handicapped athletes taking part in wheelchairs will start the course before the official start.
The earlier start at 10 a.m. should give the athletes "more comfort" as the fresher morning temperatures should literally give them more breathing space.
Runners will receive a bottle of water even before the start and a new supply station will be installed along the 20 kilometre course (13 miles), near the Bosvoorde hippodrome.
The course takes joggers to the Zavel area near the Central Station first and includes a nice stretch through the bucolic Terkamerenbos (Bois de la Cambre) just before halfway. The course continues along Herman Debroux and Montgomery to finish in the Jubelpark, where it all started.