Goffin fails to slay giant Federer
Belgium's David Goffin has failed to secure a place in the quarter-finals of the French tennis tournament at Roland Garros. Switzerland's Roger Federer beat Goffin in four sets, 5-7, 7-5, 6-2 and 6-4.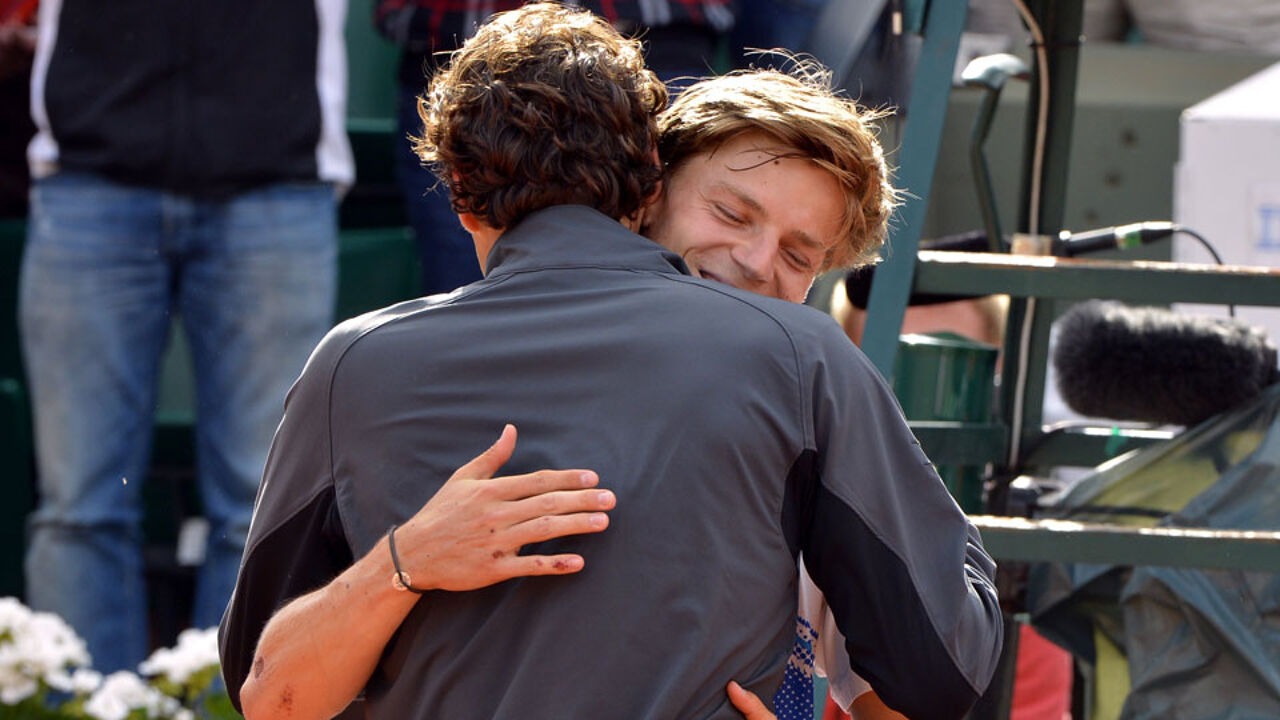 The Belgian proved to be no match for Federer, who is ranked 3rd in the world. Goffin got off to a great start. The 21-year-old from Liège seemed undaunted and gained a second set point taking the score in the first set to 5 - 7.
The second proceeded similarly, but this time it was Federer who gained the 7 - 5 advantage.
From the third set onwards Goffin started to show signs of fatigue. Federer took the third set 6 - 2. Goffin perked up during the fourth set, but Federer also managed to take this set with relative ease.
30-year-old Federer now plays the quarter-finals of a Grand Slam event for the 32nd time in his career. He will meet either Juan Martin Del Potro of Argentina or Tomas Berdych of the Czech Republic.
For David Goffin Roland Garros was a superb tournament. As lucky loser he got a place at his first Grand Slam event and eliminated Radek Stepanek of the Czech Republic in the very first round. French veteran Arnaud Clément was no match for him either. In the third round Poland's Lukasz Kubot underwent the same fate.
Goffin's performance may be sufficient to take him to the London Games his summer.