Archaeologists uncover German trenches
Archaeologists have unearthed a network of First World War German trenches and a German command bunker during excavation work in the West Flemish town of Mesen. Such discoveries are not so rare in the Mesen area that formed part of the front between German and Commonwealth troops during the 1914-1918 conflict.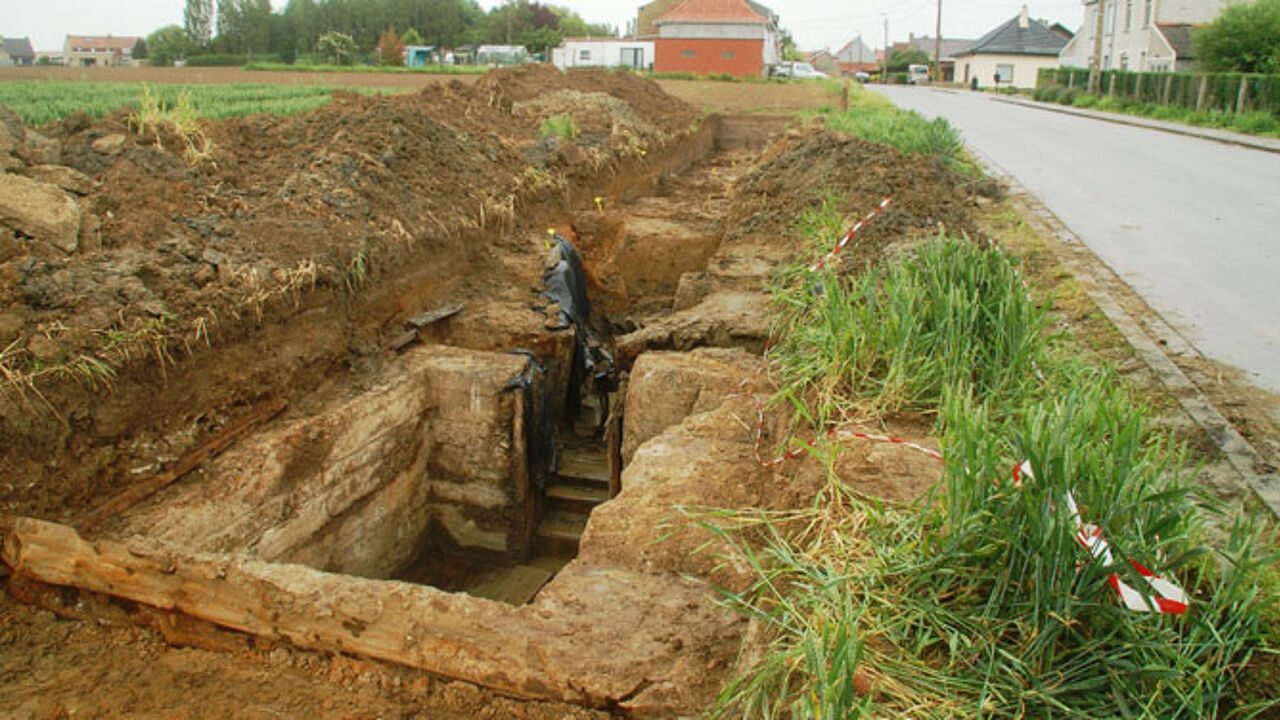 However, the fact that the trenches and bunker are in such a good state despite them being surrounded by bomb craters is quite exceptional.
The Germans had the best equipped trenches in Mesen. For three years, they tried to defend the front and dug out trenches and laid communication cables.
The archaeologists say that the trenches were built in two phases. The first in 1914 – 15 and the second between 1915 and 1917.
Jan Decorte of Archeo 7 told the VRT that "The second phase was more well-planned as by then it had become clear that the war had reach stalemate."
British trenches from 1917 have also been unearthed in Mesen. However, sadly these are less well-preserved.