Ten centimetres of hail in Wallonia in June
Thunderstorms created havoc in swathes of Wallonia on Tuesday evening. In some places like La Louvière it rained down ten centimetres of hailstones. For the youngest it was an opportunity to fetch the sledge out of the garage in June.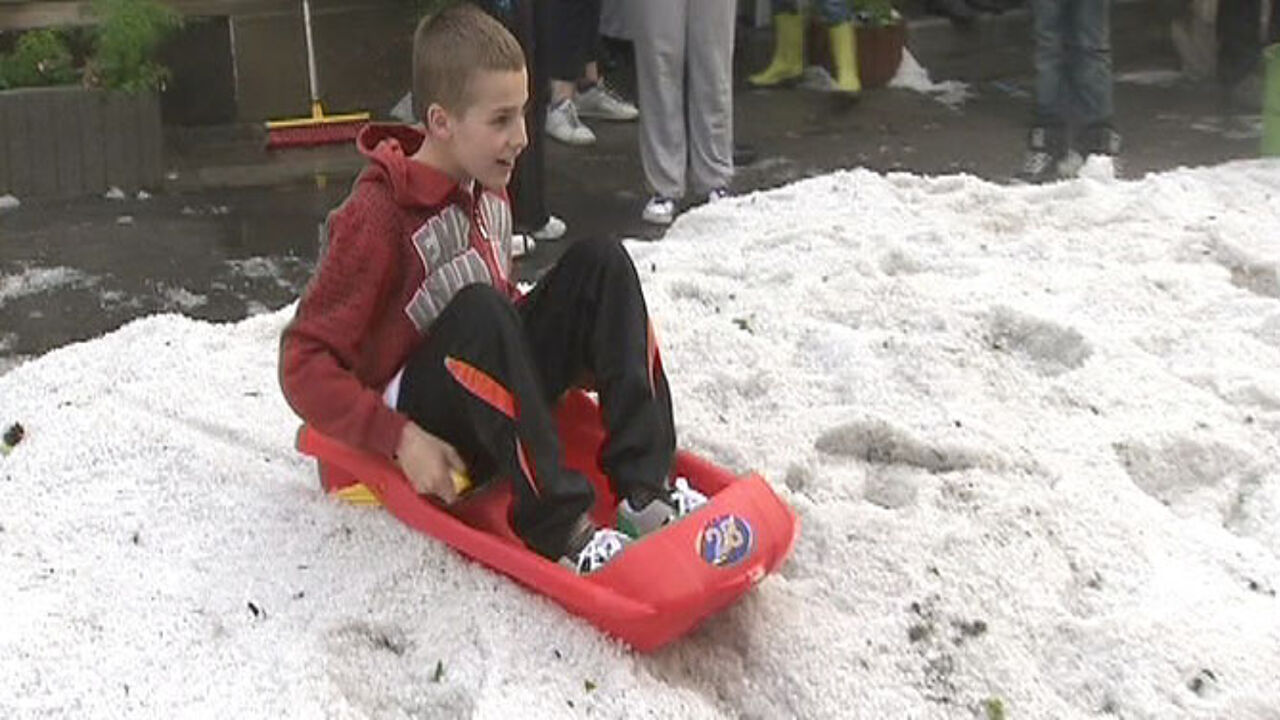 Hainaut Province and areas south of the confluence of the Rivers Maas and Sambre bore the brunt.
The hamlets of Trivières and Saint-Vaast outside La Louvière were most badly hit. At one point the municipal disaster plan was declared allowing the local mayor to take charge of the rescue effort. Several streets flooded with water levels reaching a metre in places.
There were problems too in Namur Province. In Gembloux and Sambreville fire-fighters were kept busy until 3 AM pumping flood waters out of inundated cellars, garages and homes.