Two new rush hour lanes on the motorways
The Flemish Transport Minister Hilde Crevits (Flemish Christian democrat) has announced the creation of two new special rush hour lanes along the E40 and E19 motorways. At certain parts of the day when traffic is heavy these lanes can be used for motoring. During the rest of the day they retain their original use as a hard shoulder were you can await help in the event of a break down.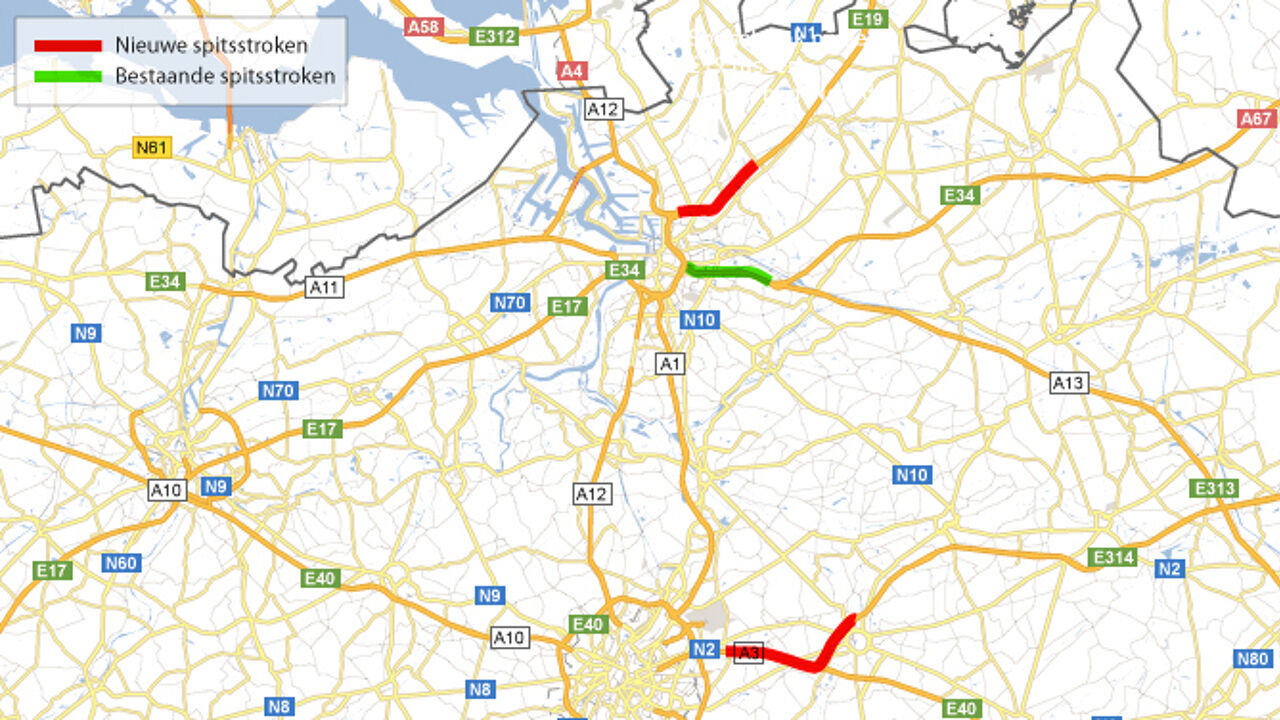 The new rush hour lanes are being introduced soon and should address congestion during the busiest part of the day. The lanes will be set out on the E40 between Sterrebeek and Holsbeek on the Leuven Brussels run and on the E19 between Antwerp North and Sint-Job-in-'t-Goor.
At present only one special rush hour lane operates on the E313 from the connection with the Antwerp ring road to Ranst. Figures show that it is a success. Drivers have been able to shave a quarter off their journey time.
The Flemish Government has approved the introduction of the two new lanes. Last year the volume of traffic on Flemish roads rose by 2%.