"Still no identifiable cause for Sierre bus crash"
The Swiss State Prosecutor in charge of the investigation into the Sierre coach disaster in which 28 Belgians lost their lives has said that his team have still not been able to identify the cause of the accident. Speaking at a press conference held in Brussels on Friday afternoon, Olivier Elsig said that the investigation will continue and will centre on the role of the coach driver in the accident. The investigation should be completed in three months.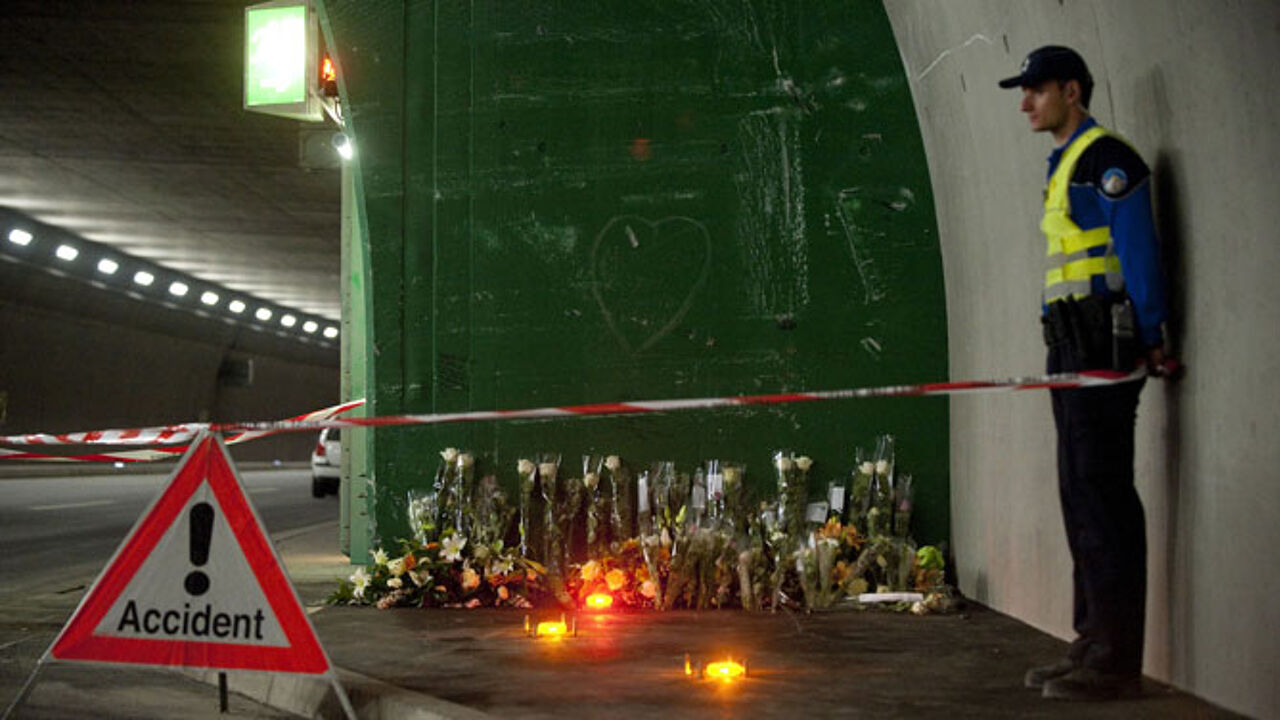 Mr Elsig (small photo) had flown to Belgium specially to disclose the initial findings of his team's investigation. He met with the families of the victims on Friday morning, but felt that the magnitude of the coach disaster warranted an official press conference.
The Swiss Public Prosecutor described in great detail what happened on and around the bus from its departure from a hotel in the village of Saint-Luc at 7:45 pm to the time of the accident in the Sierre road tunnel.
"The older driver was at the wheel as he had the most experience of driving in the mountains. At 9:11pm the second driver took over. He accelerated to a speed of 90km/h in 68 seconds and a little later the bus was travelling at a constant speed of between 99 and 100 km/h."
"At the time of the crash the bus was travelling at between 99 and 101 km/h. The speed limit in the tunnel is 100 km/h so the driver wasn't speeding. Inside the tunnel, one of the coach's wheels caught the right hand wall, after which the bus hit the flank of the tunnel".
Mr Elsig then talked about the examination that was carried out on the coach. His team also came to Belgium to examine an identical vehicle. However, no defects were found.
"We are trying to find the cause by exploring as many avenues of investigation as possible. We can already rule out the influence of another vehicle or a defective road surface. Excess speed can also be ruled out and  the coach had no technical defects."
Consequently, the investigation now centres on the driver who was at the wheel at the time of the crash.
The results of an autopsy carried out on the driver should be finalised in the next couple of months.
"I realise that a 6-month investigation might seem a little long-drawn out, but it is really necessary."