Car-free Sundays on Anspachlaan
A section of the boulevard that runs through the centre of Brussels will be closed to traffic every Sunday afternoon for the duration of the summer. The Brussels local radio station FM Brussel reports that the Anspachlaan in the heart of the city centre will be closed to all traffic from 12 noon each Sunday. Last Sunday, activists lead by the philosopher Philippe Van Parijs held a pick-nick on the Anspachlaan in protest at the City of Brussels' transport policy.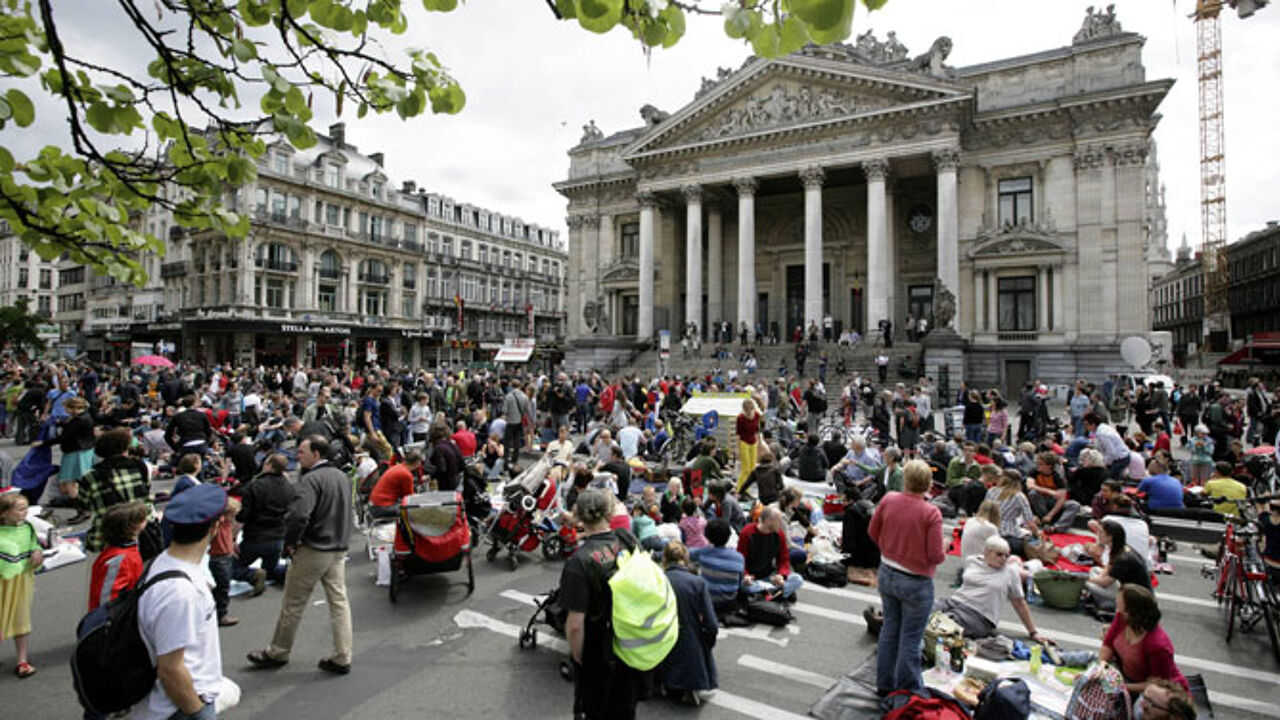 Initially, the city refused to close the road. However, once it become clear that hundreds of people intended to attend, the Mayor of the City of Brussels Freddy Thielemans (Francophone socialist, photo) changed his tune and the road was closed for the duration of the pick-nick.
Alain Courtois of the main opposition party on Brussels City Council, the Francophone liberals also gave his support to the pick nick.
A second pick-nick is planned for Sunday. However, this has not been given permission to go ahead, as a demonstration is due to pass through the central boulevards on Sunday afternoon.
However, from Sunday 24 June until the end of the summer, anyone wishing to pick-nick or just sunbathe on the Anspachlaan will be able to do so every Sunday from 12 noon.
The organisers of last Sunday's pick-nick describe Mayor Thielemans' decision as "a first step". However, they are still waiting for the city to develop of vision for transport policy in the capital.
"This shows that it is possible to achieve something without the aid of political parties or subsidies."
"This is a reward for all those that came and pick-nicked with us last Sunday."
Meanwhile, the Brussels regional Secretary of State responsible for Transport Bruno De Lille (Flemish green) told FM Brussel that "The battle for a pleasant and traffic-free square in front of the Stock Exchange is needed more than ever."
"They've already given us half a day, let the other 6.5 days follow."