Demonstrators complain of police brutality
Those involved in a counter demonstration against an anti-extremism march held by the right-leaning Francophone party Parti Populaire have complained of strong-arm tactics used by the police. The police are accused of brutality while detaining a number of counter demonstrators in the Troon metro station on Sunday afternoon. The Francophone green party Ecolo says that it intends to question the Interior Minister Joëlle Milquet (Francophone Christian democrat) about the police action in the station.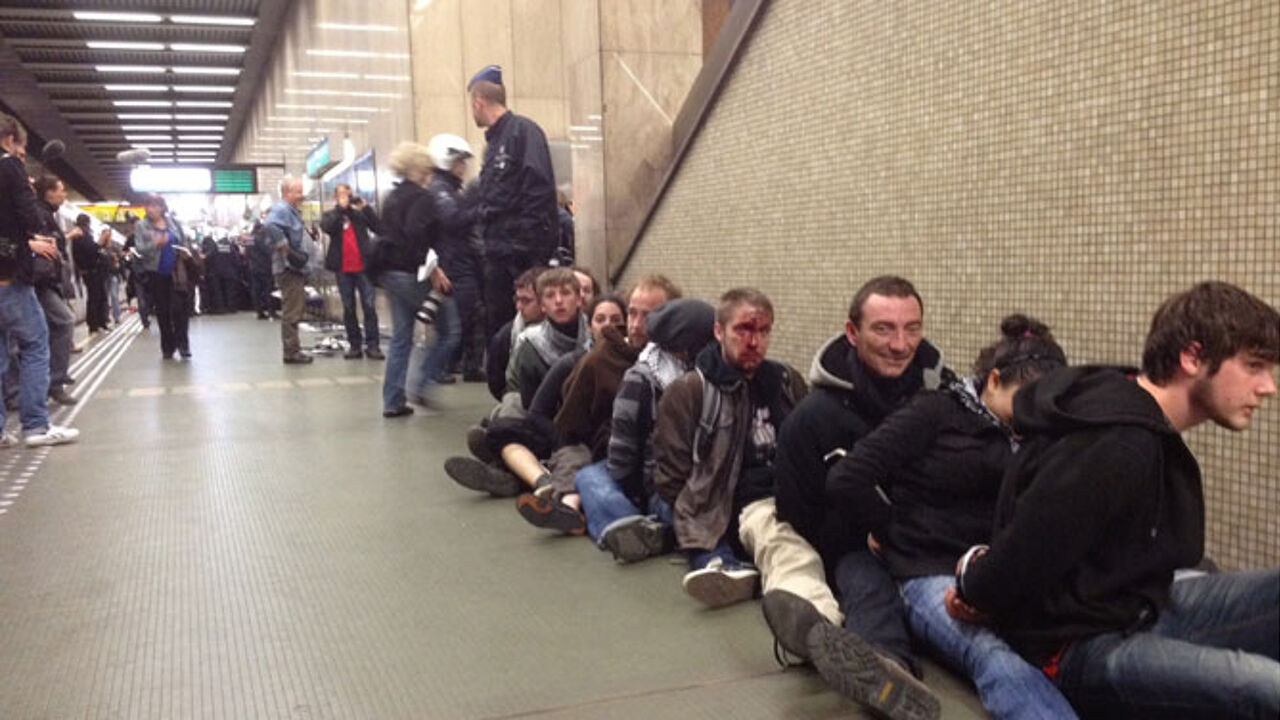 On Sunday afternoon, the police detained a group of demonstrators from the Francophone Christian youth group Jeunesse Ouvrière Chrétienne (JOC).
Members of JOC and the youth wing of the socialist trade union ABVV had planned a counter demonstration against the Parti Populaire that had organised a march against Muslim extremism that was attended by around 100 people.
The police tried to prevent the counter-protests from reaching the protesters and to this end were deployed throughout the city in, for example, metro stations.
Journalist from the dailies 'De Morgen' and 'La Dernière Heure' that were present in the metro station report how police kicked and punched demonstrators, some of whom were already handcuffed.
One young man sustained head injuries and was knocked unconscious. Other metro passengers that had nothing to do with the demonstration were also caught up in the violence.
The Mayor of Brussels Freddy Thielemans (Francophone socialist) has demanded an inquiry.