Top seed Sam Stosur ousted by Kim Clijsters' friend
In tennis, Australia's Samantha Stosur suffered a shock defeat in Rosmalen, in the Netherlands. The world's number 5 was defeated by Belgium's Kirsten Flipkens in the grass court event. Kim Clijsters, who is also playing at Rosmalen, watched the match from the stands and even got a bit emotional.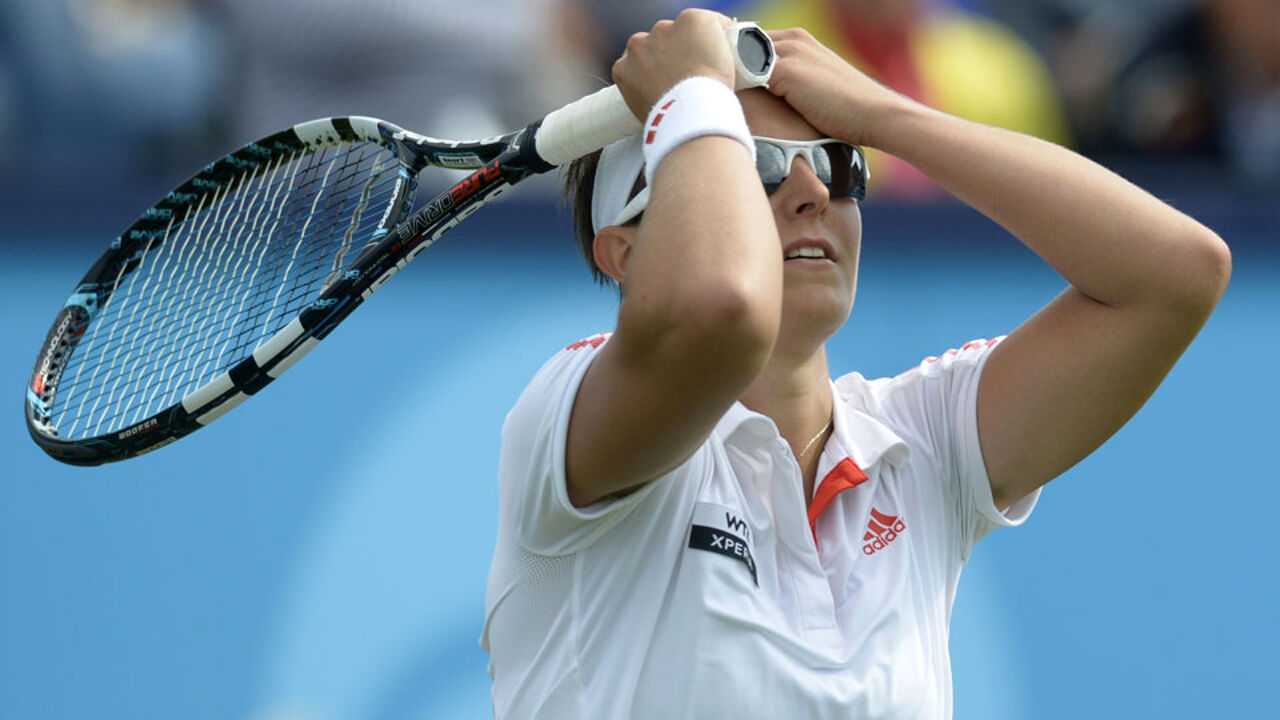 Kirsten Flipkens once took the Wimbledon junior title, in 2003. She was a very promising player, until a series of physical woes and serious back problems halted her way to the top.
However, the 26-year-old from Mol (Antwerp province) has not lost her talent. She defeated the world's number 5 and US Open Champion Samantha Stosur of Australia in straight sets: 7-6 (9/7) and 6-3. Flipkens probably played the best tennis in her career and challenged Stosur with dropshots, slices, lobs and excellent returns.
It was an emotional victory for Flipkens, who dropped to 257th place on the WTA world rankings due to her many injury spells. "This is the most beautiful win of my career", she told reporters.
Her good friend Kim Clijsters witnessed the stunt as a spectator. She also got emotional and was even seen wiping away a little tear.
Yanina Wickmayer disappointed
In other action on Tuesday, Belgium's Yanina Wickmayer was ousted by Daria Gavrilova of Russia in two short sets: 6-1, 6-2. It was a major disappointment for Wickmayer, who had started the match as the favourite against a player who is only at 273 on the world rankings.
Gavrilova won the match in only 48 minutes and will face Kirsten Flipkens in the second round.