300 people show "the true face of Molenbeek"
Yesterday afternoon, some 300 people held a so-called "peace march" in the Brussels suburb of Sint-Jans-Molenbeek. Local residents wanted to show a different face of their municipality, which normally makes the headlines with crime and violence, highlighting the aspect of tolerance and peacefulness.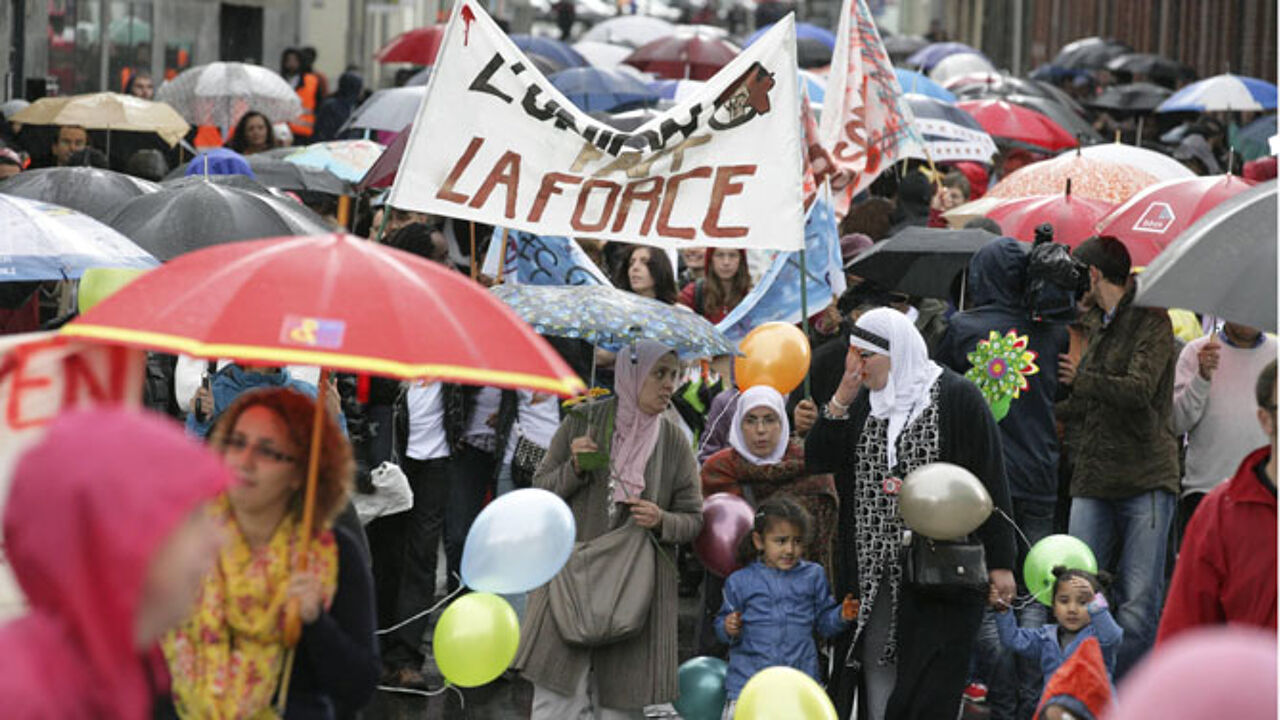 On 8 June, two policemen were stabbed near the metro station Beekkant in Sint-Jans-Molenbeek. The offender was a man with a French passport who had radical Islamic beliefs.
The incident came only a week after a series of riots in Molenbeek. These took place after a woman wearing a niqab was detained by police, after she refused to remove her face-covering niqab to release her identity. The wearing of a burqa and niqab is forbidden in Belgium for security reasons. During the trouble that followed, a number of Sharia4Belgium members were detained.
The incidents didn't do the image of the municipality any good, which is something local residents would like to change. They organised a march, which attracted an estimated 300 people despite the bad weather. The aim was to show the world that most Molenbeek residents can live together peacefully.