Last Roma families leave Brussels North Station
The last 3 Roma families staying in the CCN building in the Brussels North Station, left this morning. Yesterday, 6 families with 23 children had already packed their bags. They found new shelter thanks to the help of 2 Brussels organisations. 2 other families were still waiting for a solution this morning.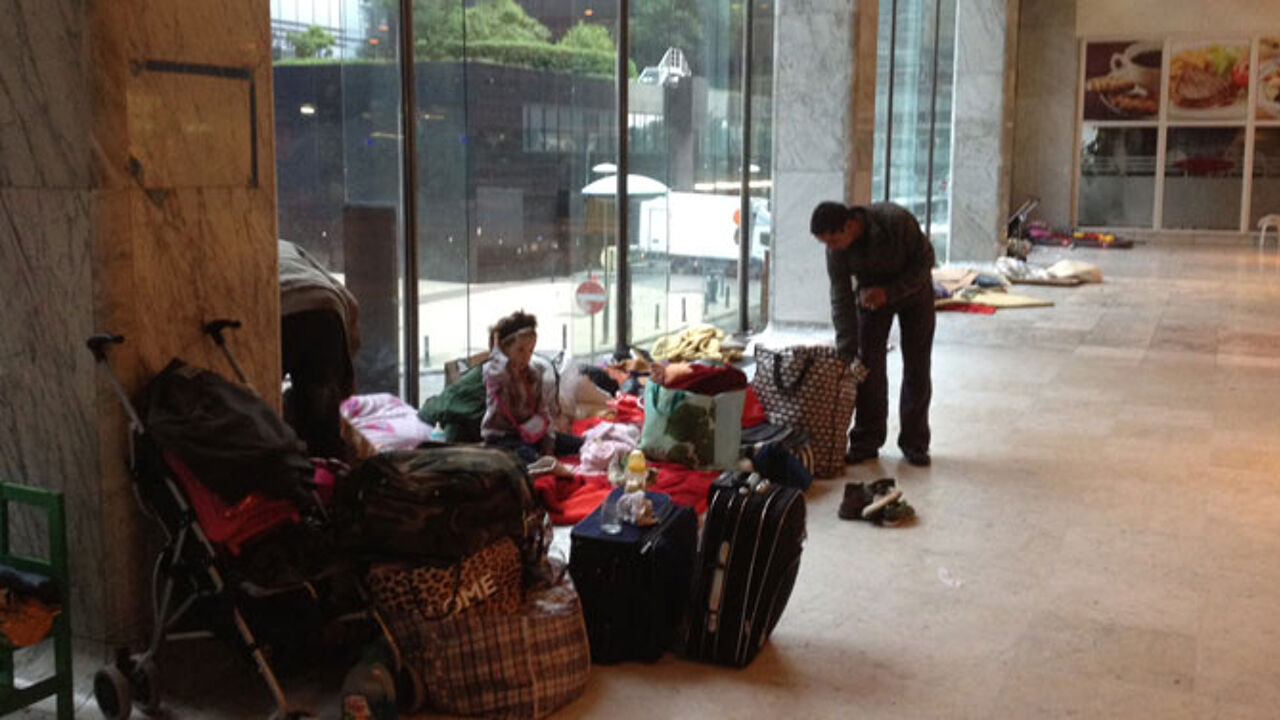 In total, some 30 Roma gypsies have been staying in the CCN building for a period of about 4 months. Last week, a bailiff had presented them the warrant that forced them out of the public premises.
At first, it was not clear where they could go, but a solution was found for the majority of them yesterday. Families with young children were given priority. They received help from the Brussels social service non-profit organisation Samu Social.
This morning, the majority of the Roma people who had been evicted, had found new shelter. Only 2 families, one from Kosovo and one from Hungary, still didn't know where to go next.
The Kosovar family, with 5 children, has nowhere to go, the father told the VRT. "I don't know, I go outside, I stay here in Brussels, I don't think to go in another station or something, I don't know where I can go."
The family is entitled to accommodation in an asylum reception centre, but the father says that he prefers not to return there: "I have all my life in the centrum, my wife died in the centrum, I think that I don't know any solution for me and my family."
It was being investigated whether the other family was also entitled to shelter provided by the federal government in an asylum reception centre. Some criticised the fact that it takes so long to get clarity about their situation.