Nobody was ever faster on a toilet
A Belgian man has set an original new world record. The Fransnes-lez-Anvaing resident successfully broke the land speed record on a toilet. In order to register his official speed, police installed speeding cameras. And there's more. The Belgian also wants to break a record in the air.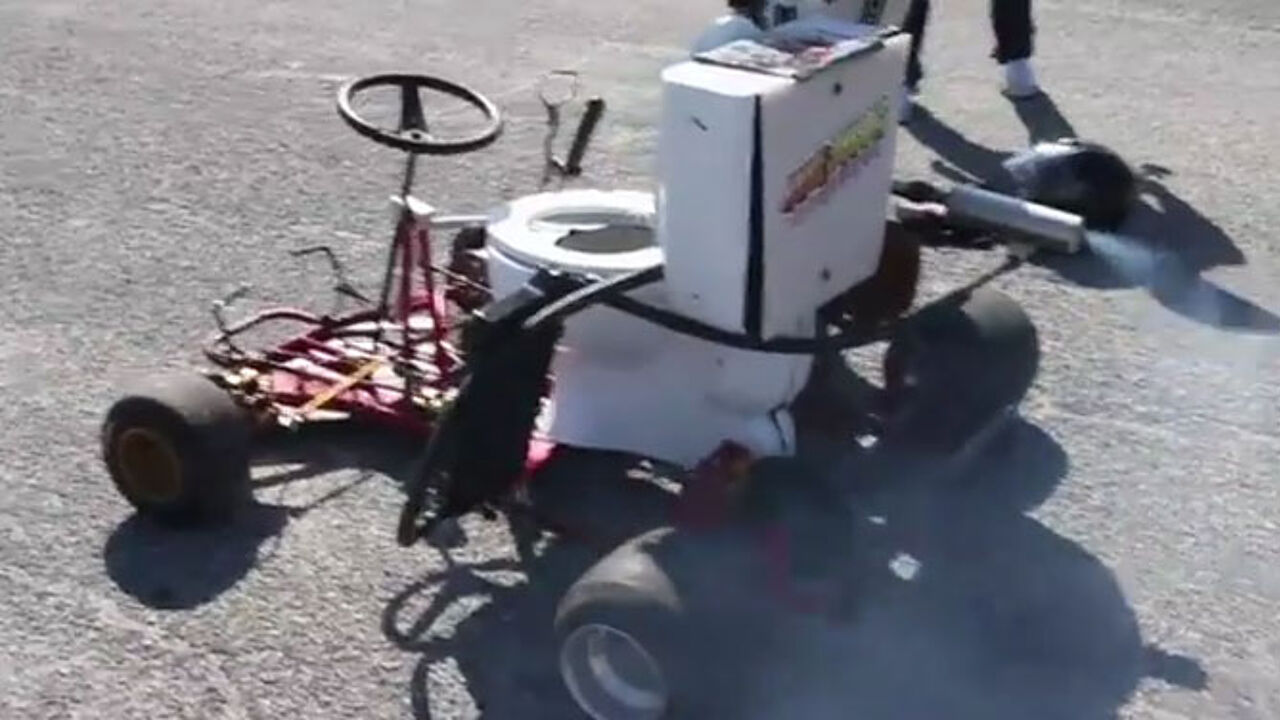 This is how the "fast toilet" looked during a previous attempt in the United States.
The man, Luc Michel, reached a top speed of exactly 100 kilometres per hour (62.1371 miles per hour). This speed was officially recorded by local police, who had installed mobile speeding cameras for the purpose. It all happened in Fransnes-lez-Anvaing, a small town near Doornik, in Wallonia.
Luc Michel had installed a toilet on a cart with an engine. He beat the previous mark set by a Canadian woman, who reached 75 kilometres per hour.
The new world record is not the end for Luc Michel. He wants to go further, or should we say higher, by also setting a new record in the air. The Belgian had plans to attach the toilet to an ultra-light flying machine, a kind of paraglider with a motor attached to it. The challenge was to reach an altitude of 1,000 feet, some 305 metres.
However, that plan had to be postponed yesterday due to the windy and rainy weather. "I won't give up and launch a new attempt later on", Michel told reporters. That feat might also bring him "the best view from a toilet ever."