Nothing but question marks for Kim Clijsters
Today sees the start of Wimbledon, the third Grand Slam tennis event of the season. There are 7 Belgians taking part in the singles, 5 in the men's and 2 in the ladies' tournament. Most Belgians had a tough draw, including unseeded Kim Clijsters, who bumps into Serbia's Jelena Jankovic in her opening match. Clijsters just comes back from an injury spell.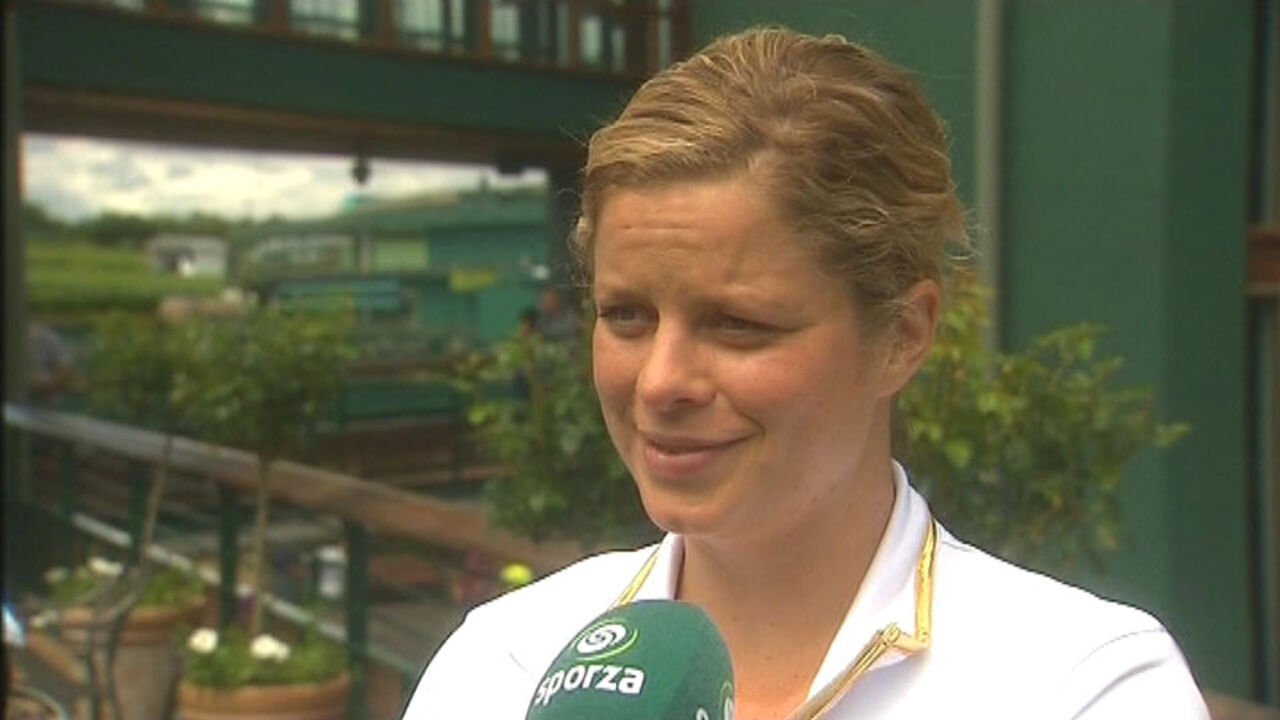 Kim Clijsters is faced with many question marks in Wimbledon.
The Belgian delegation has most eyes on Kim Clijsters, who is playing her last Wimbledon. After a long injury spell, Clijsters only just made her comeback last week in Rosmalen, seeking some rhythm. Things were going fine, until she encountered stomach muscle problems, which forced her to withdraw from the Dutch tournament.
Has Kim Clijsters recovered completely in just a couple of days? It doesn't seem like it. "I just have to accept this injury. I will certainly play and fight for every point", she told the VRT. The muscle strain is a problem when serving.
Clijsters will not have the time to take things easy, as she immediately has a small clash of the titans with Jelena Jankovic of Serbia. This could happen because Clijsters was unseeded when the draw was made last Friday. Kim Clijsters dropped to 53 in the women's WTA rankings due to her long injury spells.
However, Clijsters remains confident: "The game that Jankovic plays suits me." Kim Clijsters plays her opening match this afternoon, weather permitting.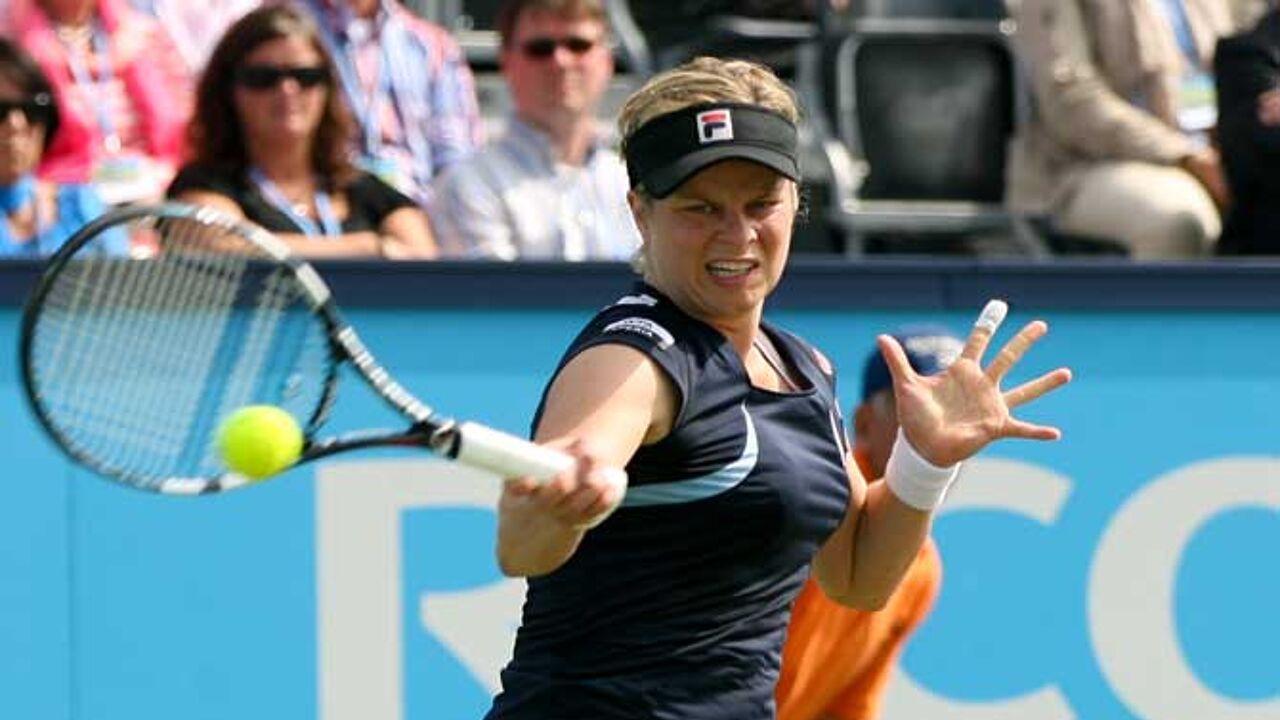 In-form Malisse, a 2002 semi-finalist, could get far
The Belgian fans have high expectations of in-form Xavier Malisse. The veteran player, who is turning 32 next month, once made it into the last four at Wimbledon, in 2002. In his half of the draw, he can avoid most grass court specialists in his first matches, which is why insiders expect him to get far.
Most Belgians received a tough draw though. The French Open hero David Goffin meets last year's sensation Bernard Tomic in the first round. Australia's Tomic emerged as the big surprise by making it into the quarter-finals in 2011. David Goffin, who has already qualified for the Olympic Games, risks an early exit.
Seven Belgians and their respective opponents
Following is a list (for all the unseeded Belgians, the rankings are between brackets).
The men's draw:
DAVID GOFFIN (ATP-66) - Bernard Tomic (Australia-seeded 20th)
OLIVIER ROCHUS (ATP-68) - Nicolas Almagro (Spain-seeded 12th)
STEVE DARCIS (ATP-72) - Guillaume Rufin (France, ranked 168th)
XAVIER MALISSE (ATP-95) - Marinko Matosevic (Australia, ranked 82nd)
RUBEN BEMELMANS (ATP-130) - Carlos Berlocq (Argentina, ranked 37th)
The women's draw:
YANINA WICKMAYER (WTA-35) - Svetlana Kuznetsova (Russia, seeded 32nd)
KIM CLIJSTERS (WTA-53) - Jelena Jankovic (Serbia, seeded 18th)