Kim Clijsters puts worries aside to move past Jankovic
In the first round at Wimbledon, 3 Belgians have already qualified by winning their opening match. The Belgian aces Kim Clijsters and Xavier Malisse did not run into trouble and cruised to the second round. Ruben Bemelmans reached the second round of a grand slam event for the first time in his career.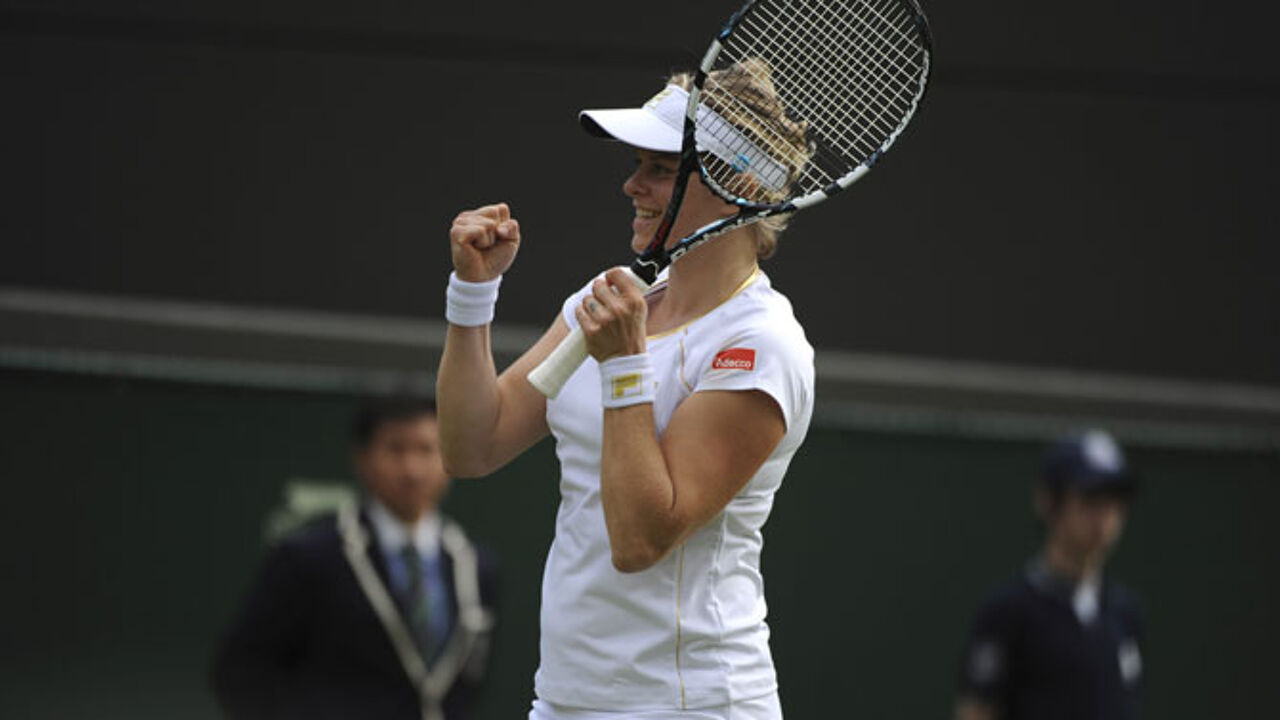 Kim Clijsters found back her old form to cruise to the second round.
"The moment of truth", was what Serbia's Jelena Jankovic tweeted just before her first-round clash with Kim Clijsters. But it wasn't her moment: it turned out that Clijsters was much too strong. The Limburg tennis diva overcame muscle problems to dominate the match and take it 6-2, 6-4 in her farewell Wimbledon.
Kim Clijsters was nursing an abdominal injury that hampered her serving. "I had that problem well under control", Clijsters told reporters after the match. "I didn't serve too hard, and tried to pick the right angle instead."
In a clash between two former number ones, Clijsters didn't have to put energy into a third set. She next meets Andrea Hlavackova of the Czech Republic. "I don't know her, but I'm sure Carl Maes (her coach, red) will have a video ready."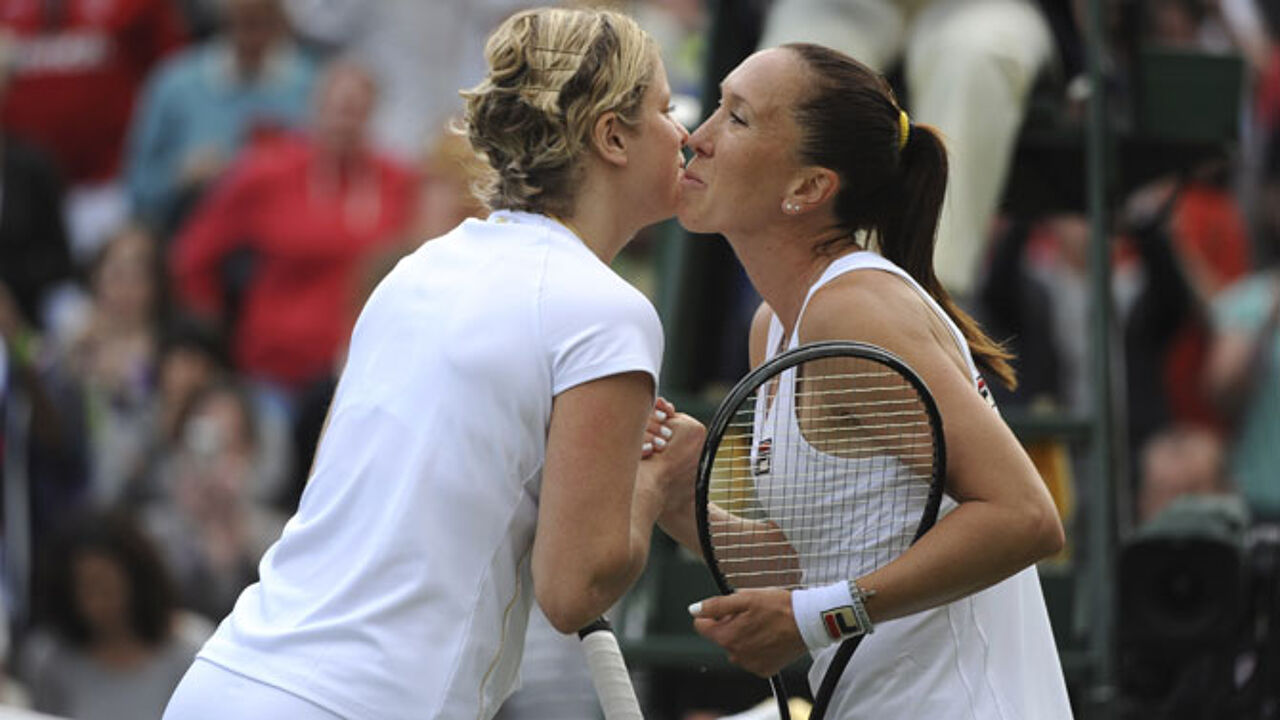 Xavier Malisse takes an excellent start
While Belgian expectations are high for Kim Clijsters in the women's tournament, a lot is expected from Xavier Malisse in the men's draw. In-form Malisse moved past Australia's Marinko Matosevic in straight sets: 6-2, 6-2, 7-5.
Unseeded Malisse, the world's number 75, was only challenged in the third set, when Matosevic rushed to a 5-3 lead. However, Malisse managed to win the next 4 games to take the set and the match.
It's the 9th consecutive time Malisse reaches the second round at Wimbledon. "Looking back at the previous week, it was a good thing that I was beaten in the semi-finals in Den Bosch. I was getting really tired and I could use the extra rest."
The West-Fleming Xavier Malisse next meets France's Gilles Simon, the world's number 13. He couldn't beat the Frenchman on two previous occasions. "He is mentally and physically strong. I will have to apply aggressive tactics. It's a tough challenge."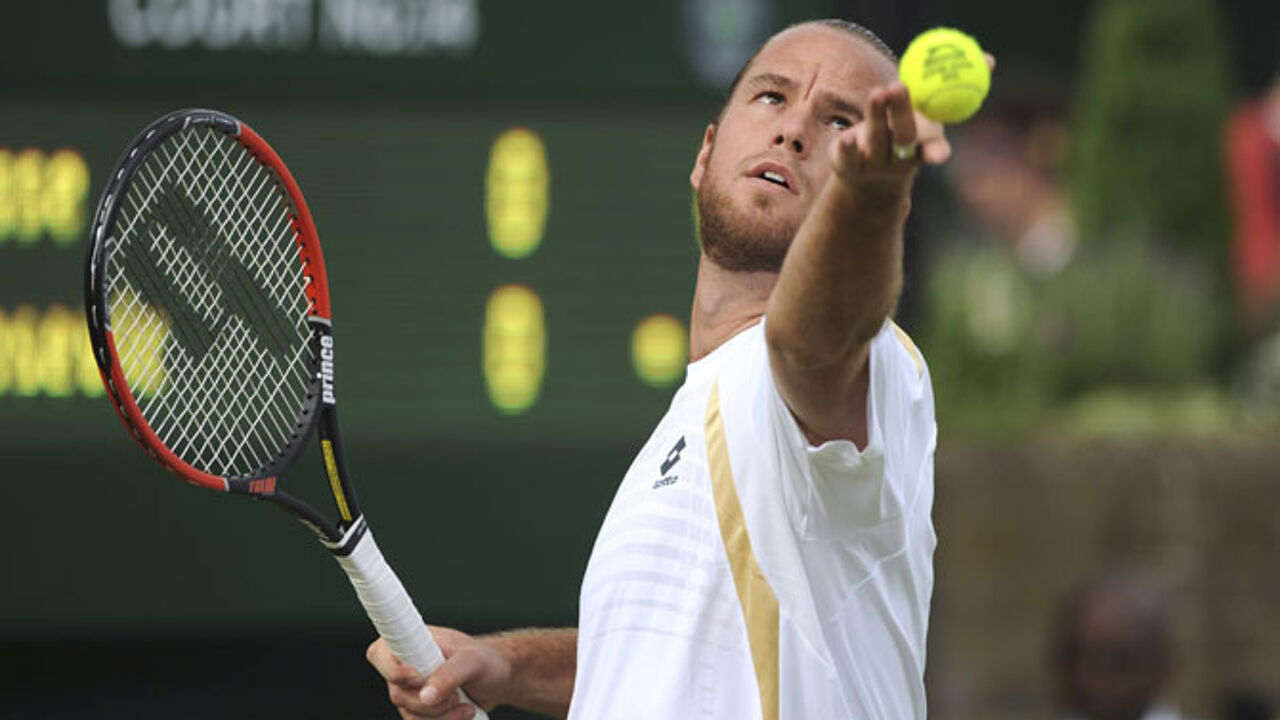 A first for Ruben Bemelmans
In other action on Monday, qualifier Ruben Bemelmans (ATP-131) downed Argentina's Carlos Berlocq 7-5, 6-7, 6-3, 7-6. 24-year-old Bemelmans was confronted with a player who is almost 100 places up on the world rankings, but kept his cool and celebrated his first second round appearance ever at a grand slam event.
Steve Darcis was ousted by the Frenchman Guillaume Rufin in five sets, 4-6, 6-3, 7-5, 4-6, 4-6.
The match between Olivier Rochus and Nicolas Almagro of Spain was suspended at 2 sets all.
There are 7 Belgians playing in the singles first round. Today sees Yanina Wickmayer and David Goffin in action.