Wind and tears at Wimbledon
In tennis, both Xavier Malisse and Kim Clijsters qualified for the last 16 at Wimbledon. Malisse brushed aside Spanish opposition to set up a clash with Federer, while Clijsters' opponent retired. Yanina Wickmayer was ousted after a thriller, while David Goffin was scheduled to play later on Saturday.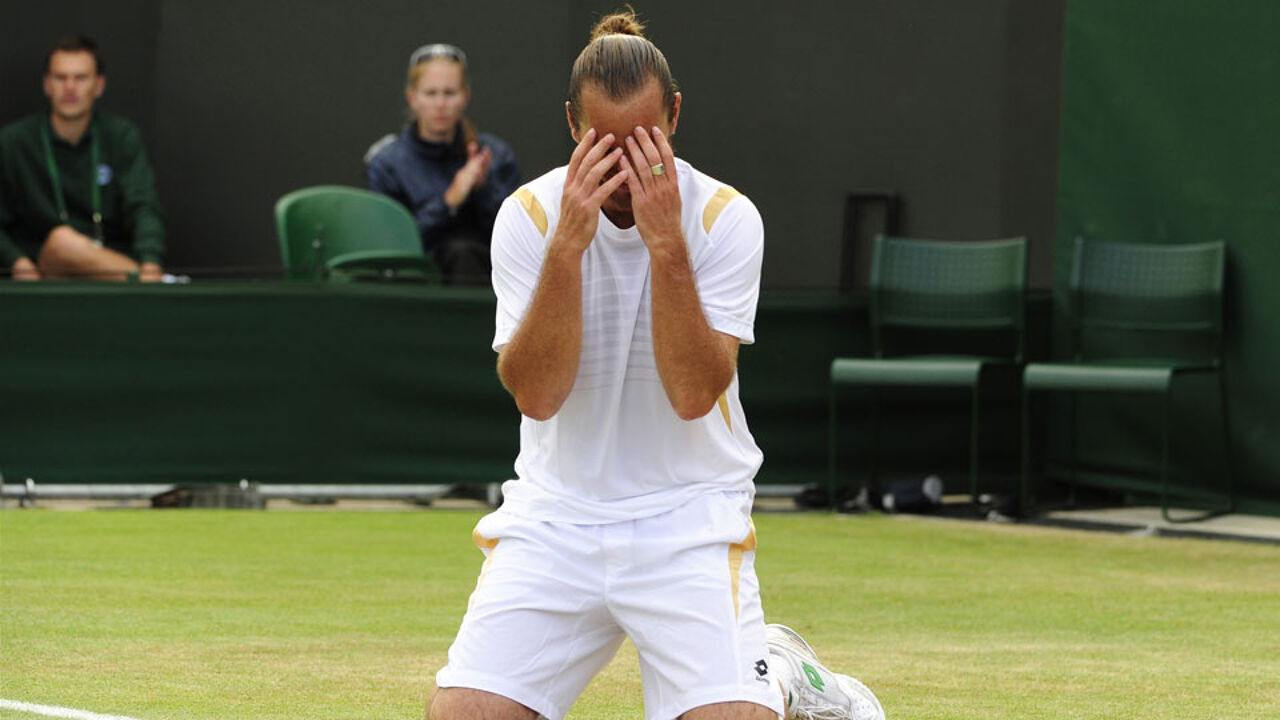 Xavier Malisse is a happy man: he made into week 2. The 2002 Wimbledon semi-finalist will play his 4th round match against Roger Federer.
The Swiss tennis ace survived a scare against Julien Benneteau of France, winning in 5 sets, but the same applied to Xavier Malisse, who also needed 5 sets to move past Spain's Fernando Verdasco: 1-6, 7-6, 6-1, 4-6, 6-3.
Things didn't start too well for Malisse though, as he was blown away by the Spaniard. "There was no match, due to the wind. And I still don't know how I managed to win the second set. But the two final sets were of high quality."
An emotional Malisse was almost in tears after sealing the match. The West-Fleming starts as the underdog against Federer: "But if I keep playing like this, everything is possible."
Malisse is always at his best on grass, but only once managed to beat Federer, in a 1999 Davis Cup tie. The Swiss won the 9 other matches.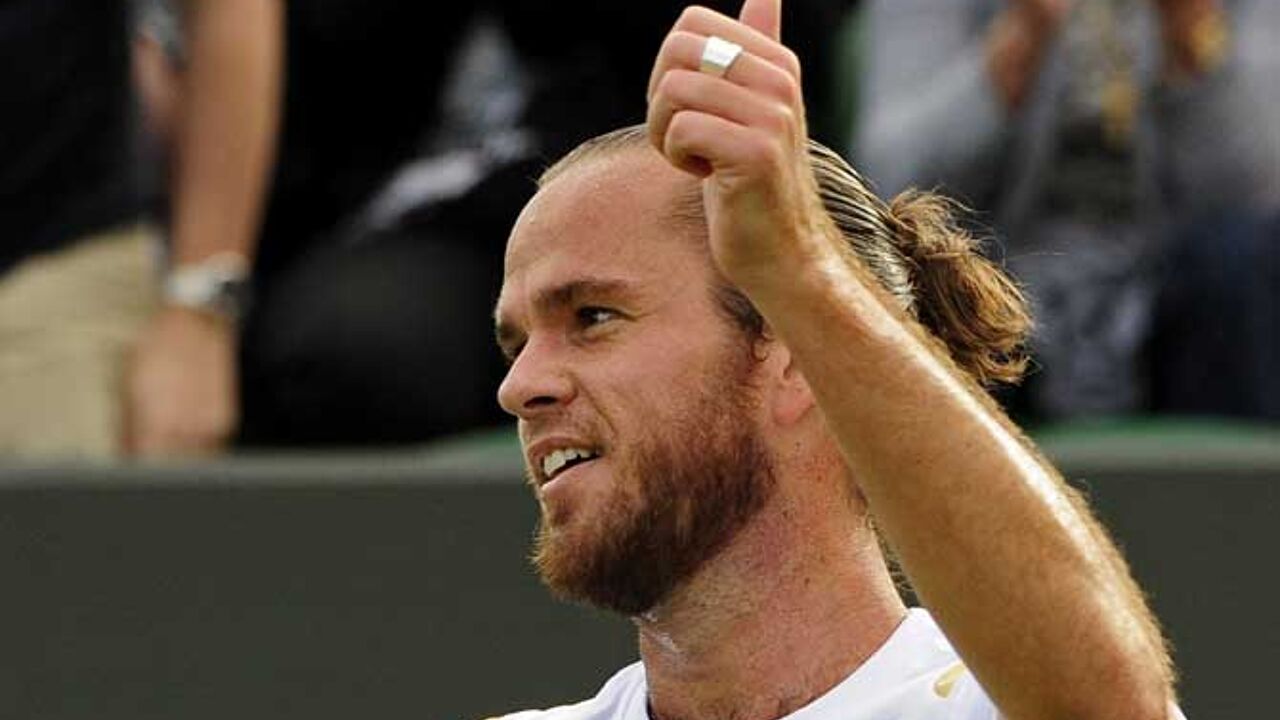 Kim Clijsters blames the wind
Kim Clijsters (small photo) advanced when her Russian opponent Vera Zvonareva retired due to a respiratory infection. Zvonerava, the 12th seed and a runner-up in London two years ago, was trailing 3-6, 3-4 when she decided to retire, crying.
Clijsters was not too happy with her match though. She collected 15 break points throughout the match, but only converted 4. Clijsters blamed the changeable wind. "I didn't have a good feeling after the match. But the extra day of rest will do me good."
Clijsters, who is still nursing an abdominal injury, will meet Germany's Angelique Kerber next. "I never played against her in the past and I like these matches. I am automatically more concentrated. Mind you, she is left-handed and she is a fighter. But I am confident."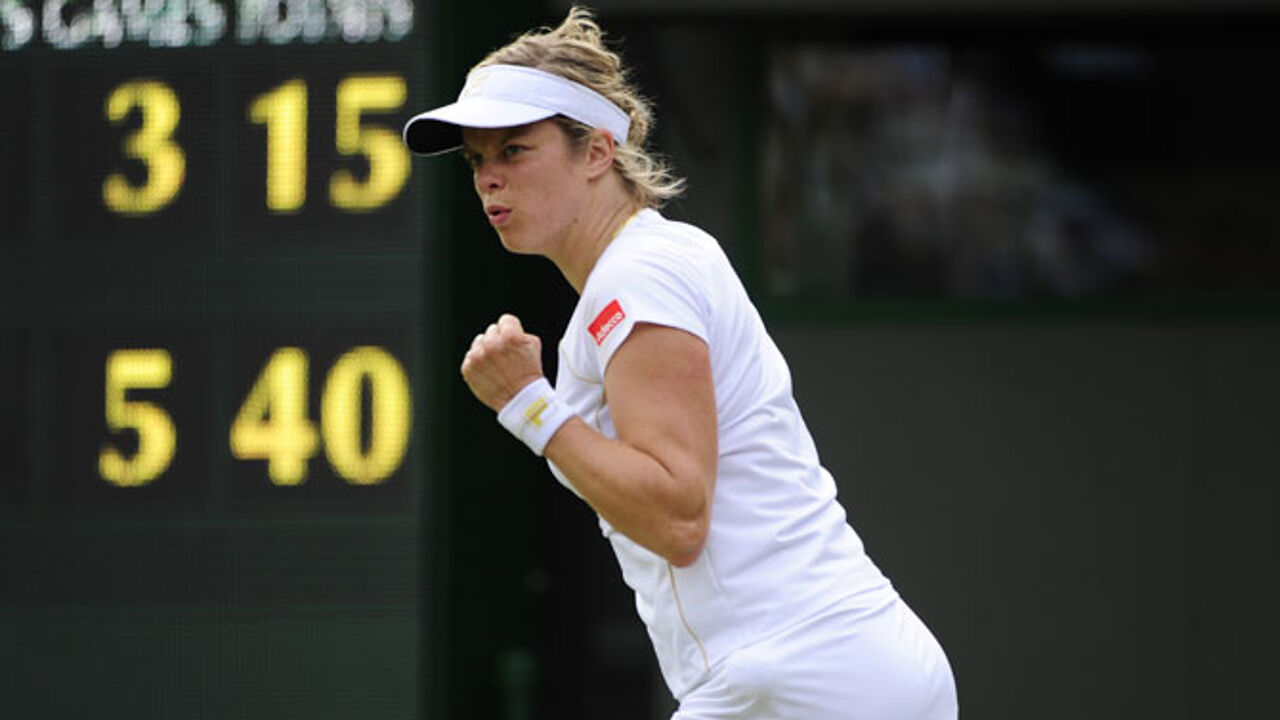 Wickmayer ousted despite a good start
In other third-round action, Yanina Wickmayer succumbed after a thriller. The Antwerp athlete was baten by Austria's Tamira Paszek after a battle that lasted 2 hours and 40 minutes: 6-2, 6-7, 5-7. Wickmayer took the best start against Paszek, who won the Eastbourne tournament last week.
However, Paszek took a 3-0 lead in the second set and took it in the tiebreak. It was down to a third set, where both players had their chances. Wickmayer saved a first match point hitting an ace, but lost on the second.