Car travels 2,655 km on 1 litre of petrol
Students of the Ghent Hogeschool, a polytechnic in the East Flemish capital, have designed a motor car that allows them to travel 2,655 kilometres with the equivalent of one litre of petrol. The feat allowed them to break the Belgian record that they themselves set in 2005 when they covered 2,337 kilometres.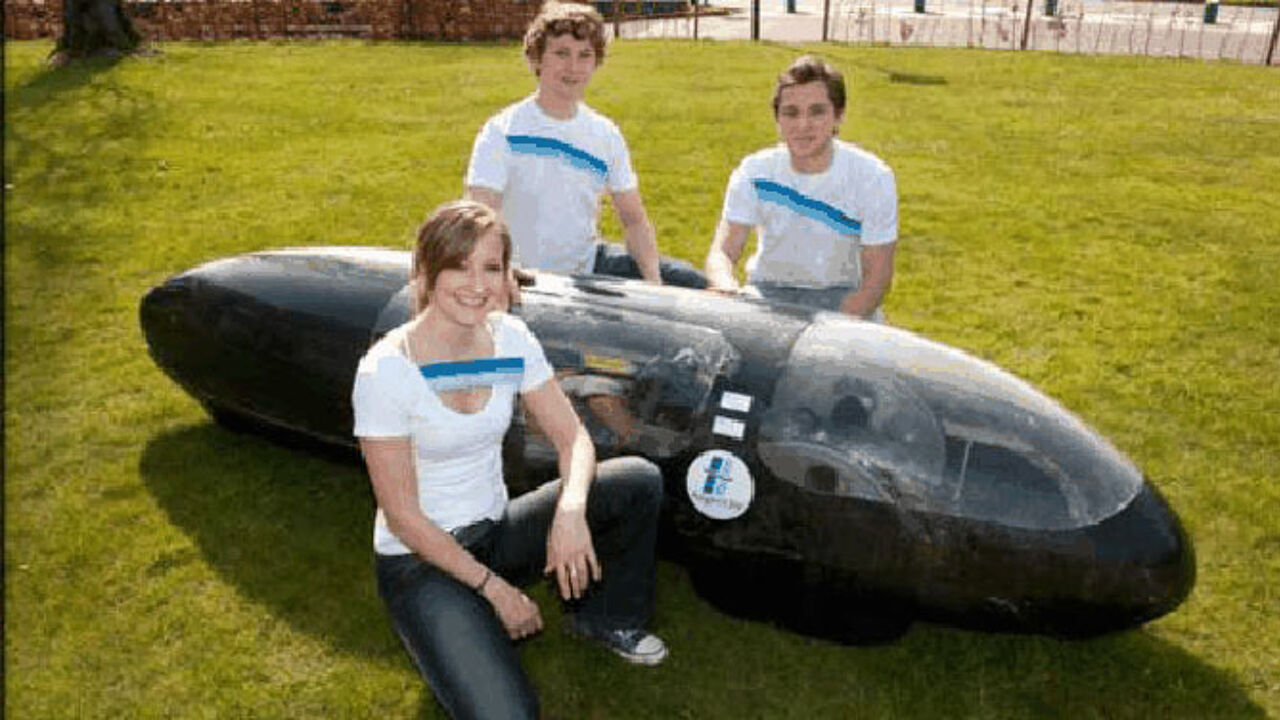 The Ghent students broke the record during the Eco Marathon in Rebecq. People taking part in the marathon have to try and get as far as possible on one litre of petrol.
The Energy5 vehicle was developed by students of industrial engineering taking their Master's Degree in the electro mechanics specialisation. The vehicle takes account of aerodynamics and includes the latest high-tech equipment allowing it to travel using hardly any petrol. Sadly, it could take quite some time before a version of the Energy5 designed for ordinary consumers hits the road.