Immigration officers walk out at Brussels Airport
Police officers checking passports at Brussels Airport held a stoppage between 8AM and 9AM this morning. The protest was aimed at what the officers call the 'chronic staff shortage'.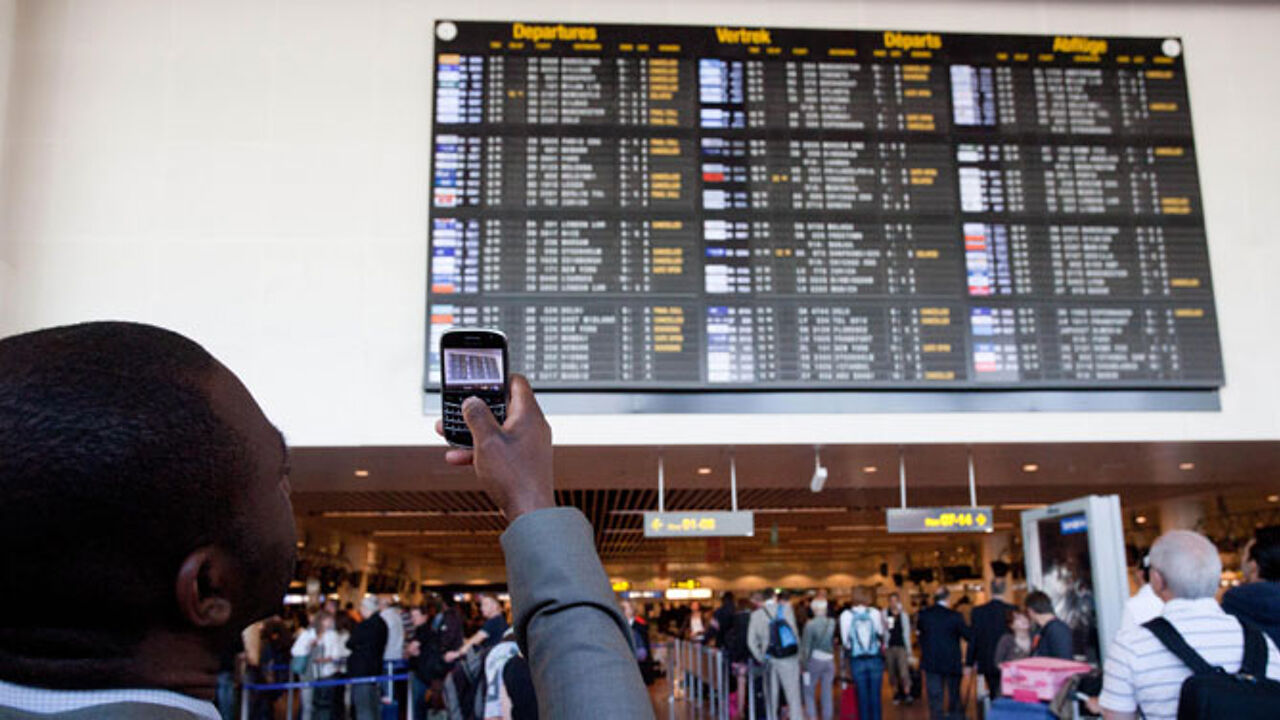 The stoppage mainly hit people travelling beyond the Schengen Zone that guarantees the free movement of persons without the need to produce identity papers.
Longue queues materialised for these travellers.
Police officers at Zaventem have been complaining about the staff shortage for quite a while. The unions say that eighty extra officers are needed. Some officers now have to do twelve early shifts in a row.
Talks between unions and management broke down on Friday. Further stoppages are possible. The police union NSPV has called on its members not to strike, but to concentrate on stoppages as this limits the disruption to passengers.
Some 30 protesters demonstrated in the departure hall this morning. As a result two check points remained unmanned. Long queues ensued triggering the ire of passengers. Unions and the airport management stress that the disruption was quite limited.