Basking shark sighted on Flemish Riviera
After weeks of grey, rainy skies summer has now finally arrived in Flanders and just now that tens of thousands of day trippers are heading for the coast comes the news that a basking shark has been sighted in our coastal waters.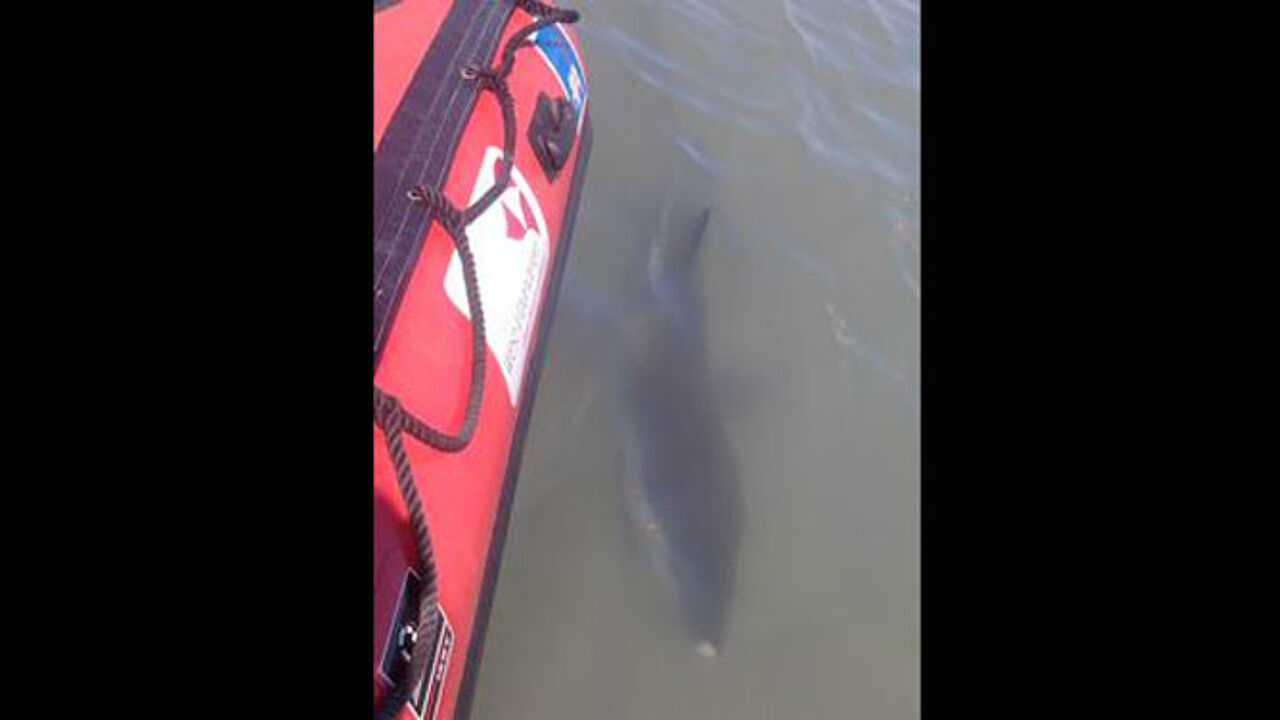 The basking shark is the world's second largest fish, but rest assured it is usually a harmless filter feeder that thrives on little more than plankton.
The shark was first sighted in shallow water in the seaside resort of De Panne. It was a life guard who first sounded the alarm. Reinforcements were called to the scene and photos were taken to establish which species was involved. In order to prevent panic the life guards guided the fish, a young animal measuring two metres, to deeper waters.
Marine biologist Jan Haelters identified the fish as a basking shark: "This species occurs in the cool and temperate waters of our oceans and adjoining seas. It also occurs in the Mediterranean."
"Adults can grow to eight metres. Some even reach 12 metres."
In north European waters basking sharks are often sighted near the surface.
"In the UK the basking shark is a frequent visitor to the waters off Cornwall and Devon and in the Irish Sea."
Basking sharks are a rarity in Belgian waters. The last sighting of a living fish dates from October 2011 when a helicopter sighted a shark off the Bligh Bank.
Basking sharks enjoy the protection of the European Union and sale of the fish is banned throughout the EU. The basking shark occurs on the vulnerable list of the International Union for Conservation of Nature.