Sheer misery on motorway to the coast
A fatal accident in Jabbeke caused serious problems for day trippers making their way to the coast on the Brussels - Calais motorway on Wednesday. The accident led to problems for motorists heading in the direction of Veurne. The intersection at Jabbeke had to be closed for motorists making for the West Coast.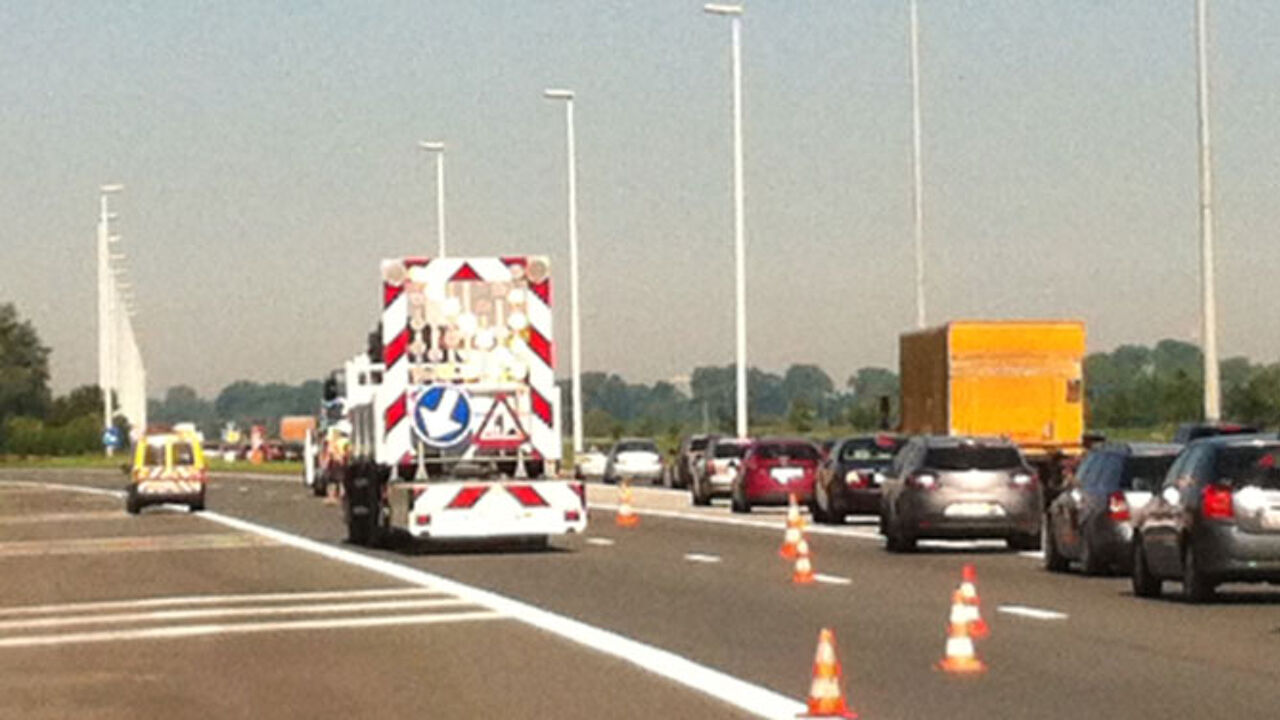 Motorists heading in the direction of Veurne and Calais were  diverted via Oudenburg. The situation was exacerbated due to several accidents on the motorway in the direction of the coast.
On the same E40 motorway there were also problems for drivers heading inland between Bruges and Ghent. There were major problems starting at Beernem after a lorry carrying pigs was involved in an accident.
The lorry was going to the abattoir, but in Aalter the driver lost control of his vehicle. The lorry keeled over and caught fire. Fire-fighters were powerless to prevent 100 pigs from dying from lack of oxygen (see video). The driver suffered slight injury.
Traffic heading for Ghent was restricted to one lane. The road needed to be resurfaced following the fire. As a result the slow lane will remain out of use for a while yet.
The police advised motorists travelling from Bruges to Ghent to travel via Kortrijk. The problems are expected to last for a while.